These fudgy 4-ingredient vegan sweet potato brownies are super simple to make and gluten-free too. Why not whip up a batch for a dessert that also counts as one of your five-a-day!?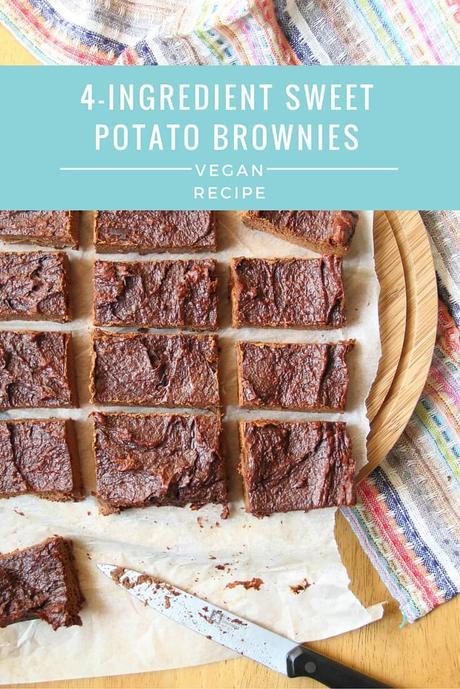 I think I've told you guys before that, when I'm testing a recipe, there's one question I tend to get asked: "what's the weird ingredient?"
In all honesty, it might be a fair question. It's not unusual to be served up desserts with beans in them or pudding made with tofu in my house. I'm sure you get the idea. It was only when taking a freshly baked batch of these vegan sweet potato brownies out the oven, however, that I realised all of the ingredients in them could be considered weird: sweet potatoes in a dessert, hemp seed butter, cacao powder (not cocoa powder), and agave syrup (fortunately, very widely available these days!).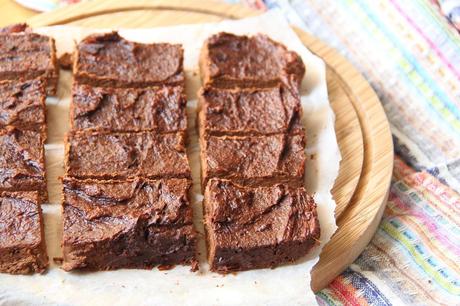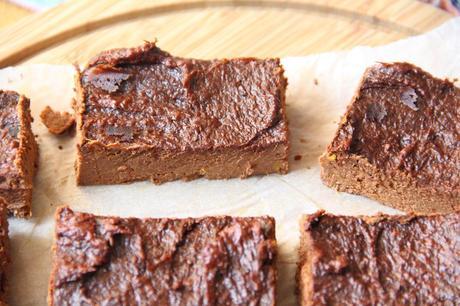 Vegan sweet potato brownies aren't necessarily a new thing but, after finding myself with a glut of sweet potatoes and looking around at existing recipes, none of them matched up to the other ingredients I had in stock.
Lots of people rave about Deliciously Ella's version, but I had neither ground almonds nor buckwheat flour to hand (I don't think I've ever even seen buckwheat flour before, but maybe I haven't been looking!).
After a bit more research, I decided I loved the sound of these ones by Arman over at the Big Man's World. While I didn't have the same ingredients as him either, I did make direct substitutions and convert his quantities to grams as my guide so my recipe is loosely based on his.
This vegan sweet potato brownies recipe is very forgiving so you can also make some swaps of your own. The recipe here uses hemp seed butter but any nut or seed butter would be ideal, just bear in mind that seed butters tend to be less sweet.
That bring me onto an important point: these are not classically sweet brownies. They are rich and fudgy, but if you're used to sugar in desserts then it might take some getting used to. If, on the other hand, you're already cutting down on sugar then these will probably be perfectly sweet enough. Do feel free to give the batter a taste as you're making them and add more sweetener to suit you!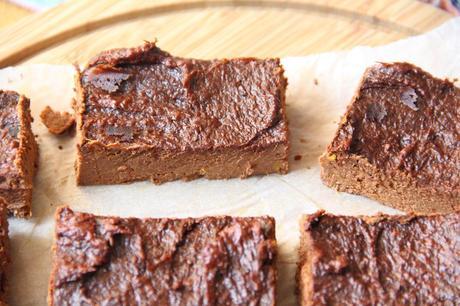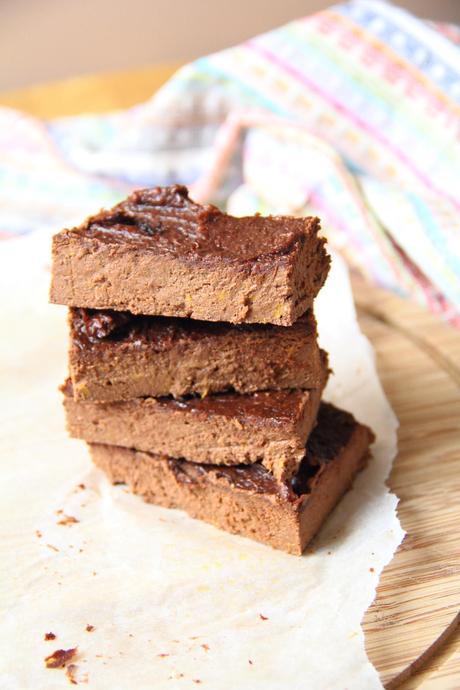 4-Ingredient Vegan Sweet Potato Brownies | Vegan, Gluten-free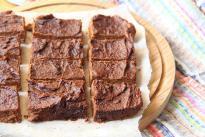 Save
Print
Prep time 20 mins Cook time 20 mins Total time 40 mins   4-Ingredient Vegan Sweet Potato Brownies that are fudgy, super simple to make, and gluten-free too. Author:
The Tofu Diaries
Recipe type:
Dessert
Cuisine:
Vegan
Serves:
12
Ingredients
300g sweet potatoes
120g hemp seed butter
25g cacao powder
3tbsp agave syrup
Method
Preheat the oven to 180C / 350F / gas mark 4.
Bring a large pan of water to the boil on the hob. Roughly chop the unpeeled sweet potatoes into large chunks and add to the pan. Reduce the heat slightly and simmer for around 15 minutes or until the sweet potatoes are cooked through and easy to mash.
In the meantime, line a small baking tin with greaseproof paper.
Drain the sweet potatoes in a colander and rinse with cold water. Peel away the skins - these should come off easily now - and mash the peeled sweet potatoes well.
Add the hemp butter to a large heat-proof mixing bowl and gently heat until fully melted, either in the microwave or over a pan of hot water. Stir in the cacao powder and agave syrup followed by the sweet potato mash. Mix well.
Spoon the mixture out into the lined baking tin and pop in the oven for around 20 minutes.
Remove from the oven and allow to cool for a few minutes before removing from the baking tin and placing on a cooling rack. Once the brownies have fully cooled, cut into slices and store in the fridge.
3.5.3208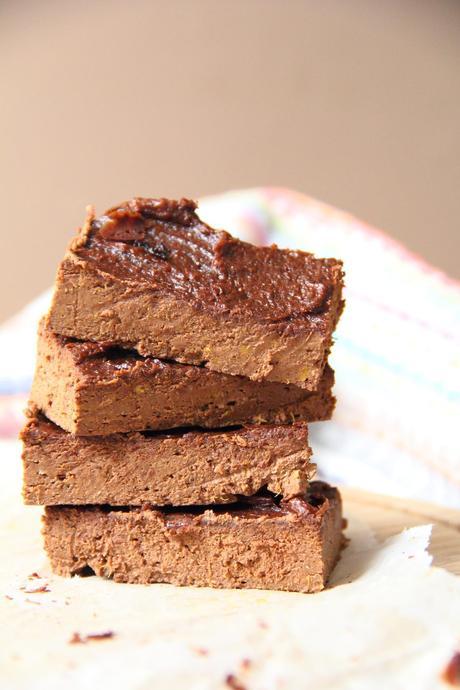 Have you tried vegan sweet potato brownies yet?