Hong Kong is an urban fantasy which has been brought to reality but there are many other aspects of the city which make it a dream place for any traveler in the world. No wonder Hong Kong is one of the most prominent tourist destinations on the planet. The city with a high building, shopping centres and highly calibrated offices all around, also has some of the best adrenaline-pumping actions lined up for adventure lovers.
The city has a plethora of fun parks, hiking trails and extremely high action sports on offer. So if you want to have some travel adventures, look no further. Now you might be thinking about how much would it cost? Yes surely, Hong Kong isn't cheap but some good deals like these Agoda Promo Code might help your cause by keeping your bills down.
Let me clarify one thing at once and for all. Adventure Sport isn't what you do in amusement parks or the paragliding kind of stuff. It is about sports which are purely muscular and test you physically. So here I will reveal to you few of those crazy adventure sports that you can try your hands at in your visit to Hong Kong.
Dirt Bike Racing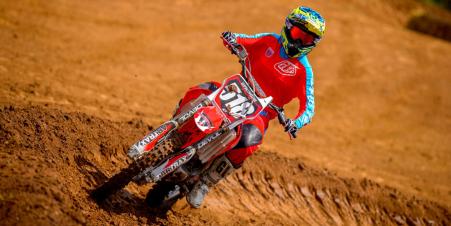 There's a place called Sheung Shui where you can find one of the rare clubs that are available for Dirt Biking. The MX Club offers a completely well-designed course to teach you about the aesthetics of Dirt Bike racing. Interestingly, it has planned this course for people irrespective of what their age is. So no matter if you are 25 or 50, you can try your hands at Dirt Biking and enjoy the fun of a unique adventure. Any adventure lover could never find anything more thrilling than slipping through those dirt track slopes and flying up in the air. There are quad bikes available for those who don't want to trust their stability while riding two-wheelers.
Spartan Race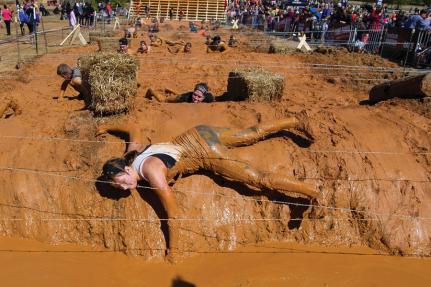 This race is conducted at Kam Tin Country Park and organized just two or three times every year. This 13km race follows some really intuitive ideas which any sports fan can't resist to participate in. There are 25 obstacles which come at a distance of half a kilometres each. The obstacles include rope climbing, crawling through muddy water under a wired path, carrying rocks uphill and many more. To sum it up, this race would test any sports lover and push him to perform beyond his limits, and as the name suggests, it will bring out the spartan inside that person.
Mountain Biking (Cycling)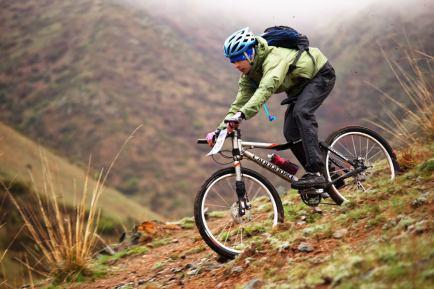 If you look beyond the urban sky scrappers of Hong Kong, you could easily see that the outer landscape is hilly and mountainous. Such kind of landscape is just the perfect place for mountain biking. Although, this sport isn't for amateur cyclers. There are a lot of risks involved. A minute lapse of concentration or even a small mistake in handling can lead to very serious injuries. One thing that should not be ignored is precautionary measure like wearing the helmet, knee guards and elbow guards while ensuring that the brakes are not too tight. It is always risky to apply tight brakes as it can flip you over on hilly tracks. Lamma Island, Tai Mo Shan and Dragon's Back are a few hilly trails that would be apt for cycling.
Canyoning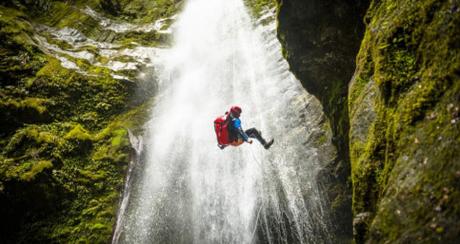 Every adventure sports lover would instantly go crazy about canyoning. It is one of those things which challenges the person to do some really cool things. The outskirts of Hong Kong and Sai Kung region which are not densely populated have country parks that make for a great place to try canyoning. This sport is a very flexible mix of many crazy things such as trail running, rock climbing, swimming, diving, sliding, stream trekking and much more. This makes it a very diversified and extremely enjoyable sport but that are means you need some training and gears before you could perfect yourselves at it. There are some training centres which offer courses to learn know-how of doing these tricky things. This training also enables the person to do it safely without taking much risk.