Are you dreaming of an Asian escape? Well, to all those I have enlisted some of the best places where you could bring your vacation without thinking of anything else. There are so many exciting and peaceful places in Asia that will surely make your trip a worth rememberable.
From the bustling streets of Hongkong to some great historical temples in Myanmar, Asia is a place that will surely make every traveler pick any corner and celebrate vacation with full enthusiasm. First-time travelers will be on the verge of excitement and overenthusiasm with the feeling of exploring the massively distinct region.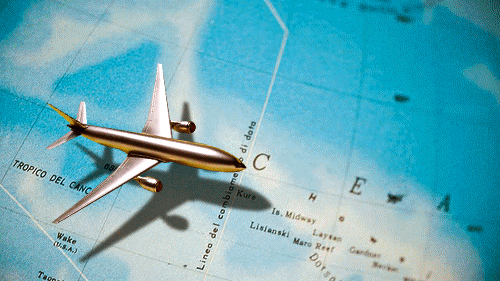 Let's Gooo!!
To your information, let me tell you that there are a lot of destination in Asia continent that is a perfect spot to plan your vacation. While those who have already traveled most places in Asia need more planning and preparation to select for their vacation.
If you want to explore as many places then Asia will surely bring you some fun in your next 12 months. Your trip will be worth your effort if you stay in the most comfortable hotels which you could choose from Expedia, Hotels.com, and Ctrip. These hotel booking platforms offer some of the best and comfortable hotels and you can easily select hotels according to your range and preferences from hundreds of options.
Let's start with some lovely places for your adventure in Asia.
HongKong
HongKong is the autonomous territory, and former British colony, in southeastern China. It is a city of lights, trends, bars, clubs, food, and luxury shopping. This place has a lot to offer you, check out below.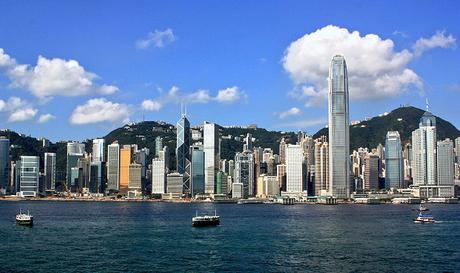 Why Go?
Visit Hong Kong for an unforgettable adventure. This place has simply many things to offer to the first time traveler. If you are new to the place, you could really explore some fun things there. Modern skyline and exciting urban attractions are the main reason that makes one in a jovial mood and enjoys their trip more.
If you are feeling the pressure of traveling for the first time and thinking what you will do, then you should keep your mind in a relaxed mood and just plan your itinerary.
Where to Stay?
As already told you some of the best online hotel booking platforms where you can easily book your hotels. Here I will still name some of the hotels where you can stay such as Four Seasons Hotel Hong Kong, The Ritz-Carlton, InterContinental Grand Stanford and some more.
What to do?
The one thing you must surely do in HongKong, it's to catch in the famous view from Victoria Peak, arguably the city's most famous attraction. There are some more places such as incredible view at Star Ferry, get spiritual at Wong Tai Sin Temple,  Saddle up for horse racing, Ride a glass bottom gondola on your way to the Big Buddha, and many more things to do.
Singapore
Singapore is a modern and affluent city in South-East Asia. It is fabulous for those who love food, shopping, and warm climate. If you are a tourist in Singapore for the first time or many times, you will find best things to do here.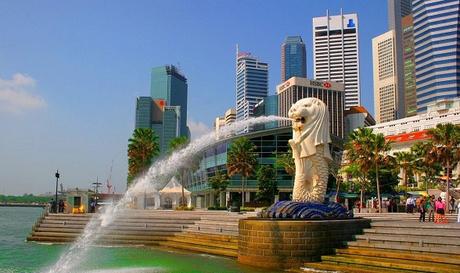 Why Go?
Singapore is arguably the easiest destination to travel in Southeast Asia. It is a perfect place for beginners especially those traveling with their family. It has many beautiful places to offer to a travel lover and slowly getting some spark, and becoming one of Asia's hit-list destinations.
Where to Stay?
You could stay in the number of hotels there, to choose your ideal hotel you can select from the top online hotel booking platforms. From 5-star to 3-star hotel, you can pick any suiting your budget and preferences.
What to do?
All food lovers, shopping lover, fun lover; you all will get some best things to do and see that will surely make your vacation an interesting one. You can explore Singapore Zoo, Gardens by the Bay, National Gallery Singapore, Night safari, Museums and much more.
India
India, officially the Republic of India is a South Asian country with diverse traditions. The country is the second most populous country with over 1.2 billion people.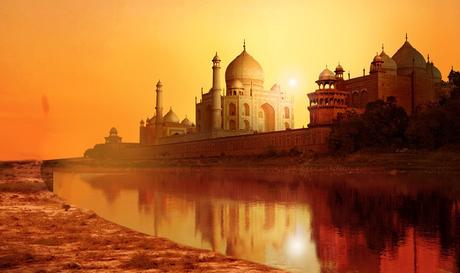 Why Go?
There is no place on earth like India. The country is a land of exceptional diversity from ancient cultures and artistic heritage to majestic landscapes and culinary creations. You can enjoy some amazing food, take blood-pumping treks, or simply inhale pine-scented air on a thoughtful forest walk, experience different climate in different cities.
Where to Stay?
You could choose any number of hotels from cities like Mumbai, Delhi, Ahmedabad, Chennai, Goa, Lucknow and more. Pick the best one through online hotel booking websites by just sitting at your home.
What to do?
Well, there are plenty of things to do in India. From some mouth-watering food in the famous food lane known as 'Gali Parathe Wali' in the heart of Old Delhi to some beautiful sightseeing monuments such as Taj Mahal in Agra, Akshardham in Delhi, and also you can enjoy the cinema in Raj Mandir Cinema in Jaipur to much more.
Thailand
Thailand is a South-east Asian country known for its tropical beaches, royal palaces, ancient ruins and gorgeous temples displaying figures of Buddha. This country has many beautiful places where many people mark their presence and enjoy their vacation.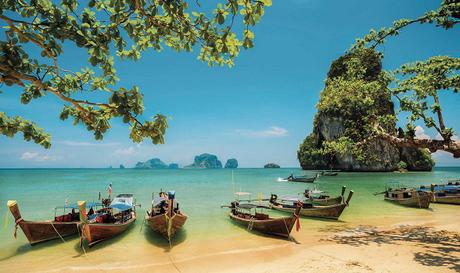 Why Go?
There is no bondage in this country, you can feel free to travel the places you like.  It is friendly and fun-loving, exotic and tropical, cultured and historic. Thailand emits a golden shade from its glittering temples and sultry beaches through them. You must visit this country once in a lifetime to experience many different shades there.
Where to Stay?
Staying is not a thing which you need to worry about but just book your hotels through online hotel booking websites. They show you some of the best hotels in your budget and you do not need to struggle much elsewhere.
What to do?
Thailand has so many unique destinations that it could take you years to see them all. From its hundreds of islands to its metropolitan capital, Thailand caters to all budget travelers. You could explore National parks, ancient ruins, pristine islands, and modern cities without feeling bored.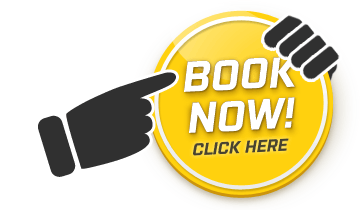 Book your travel dates now and start planning your most adventurous trip. With Collect Offers you could get some amazing discounts and coupon codes which makes your trip more budget friendly.