Patty reporting from Seattle Cancer Care Alliance March 6, 2018: Apheresis! Using a sophisticated centrifuge, Brian's T-cells are being spun off and will be genetically re-engineered to form the CAR-Ts. Brian's arms are busy at the moment, but this little inconvenience is outweighed by great optimism. To see this procedure from the T-cells' perspective, check out our CAR-T Comic Book here:  


https://cllsociety.org/2018/…/simple-fun-introduction-car-t/

 More later. Patty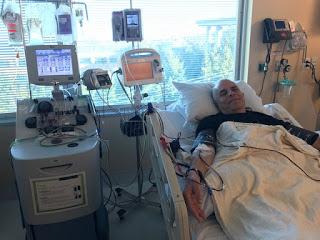 If you want a personal response, or just want to stay in touch, please email me at [email protected] I have no other way of contacting. Thanks. Stay strong. After all, we are all in this together. And please visit our website: http://cllsociety.org for the latest news and information.