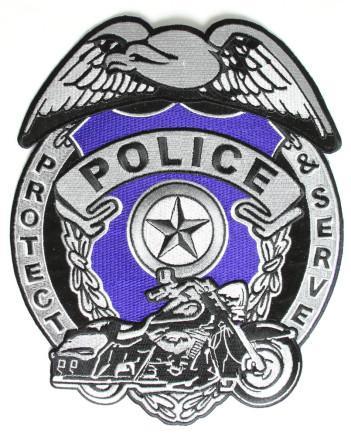 From MyNorthwest.com: After 35 years as a Seattle police officer, and being the first woman ever to be a Seattle motorcycle cop, Seattle bike patrol figured she'd been though just about everything. "I'm near the end of my career," she said. "I never thought I'd have the opportunity to save somebody's life."
But ten days ago, while off duty, Martin suddenly ran into a life-and-death crisis while driving to a hair appointment. "Something was in the cards," she said. "I mean, I called for that hair appointment that day. How many times do you get a hair appointment the same day?"
While driving her car northbound on Bellevue's Lakemont Boulevard, she saw a car cross over the centerline toward incoming traffic, and then swerve back, before slamming into a concrete barrier. Both Martin another driver stopped.
"When I got out of my car, I turned to her and just gave her that (phone) motion, and said "call 911." she said. "I walked up to his car, I opened the door and I could see he was in some kind of medical distress."
The unconscious 42-year-old man behind the wheel had just gone into cardiac arrest. Martin said he was not breathing, had no pulse, and there was a dog and a child with him in the car. "That boy was just confused," she said. "It was just heartbreaking."
Martin pulled the man onto the busy street and immediately started CPR, which she said, seemed to have little effect — at first. The man was not breathing, but Martin was working to keep blood pumping to his brain.
Martin gave the man a fighting chance to live. Bellevue firefighters and paramedics attempted to start the man's heart with a defibrillator. Martin said the man not only survived, doctors let him go home from Overlake Hospital three days later.
Martin, who lost her father to a heart attack when he was only 52, said she was sensitive to the boy's trauma. She said she comforted the little boy, while his father was with paramedics.
"I wanted to go over and talk to him," she said. "I didn't want to leave him the impression that I thought the outcome was going to be anything but positive. I just told him to think about his dad, and I wanted him to know I did my very best."
Martin said her best was relying on the CPR training she had taken for years. "I think everyone should know it," she said. "CPR has changed over the years. There's no (mouth to mouth) breaths. What you're trying to do is keep blood and oxygen pumping to the brain."
DCG