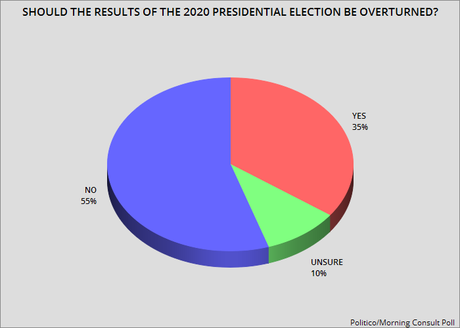 The chart above reflects the results of a new
Politico / Morning Consult Poll
-- done between October 22nd and 24th of a national sample of 1,999 registered voters, with a 2 point margin of error.
It shows that over a third of voters (35%) think the 2020 presidential results should be overturned. They have bought into Trump's "big lie", that he was defeated through massive fraud.
It's both sad and very troubling that this many U.S. voters have an inability to think critically, and are willing to believe this lie with no facts to back it up.