Something big--and dirty?--in our own Overland Park for YRC Worldwide?
This is in the New York Times today.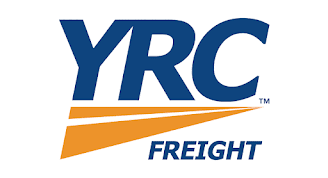 Rescue of Troubled Trucking Company With White House Ties Draws Scrutiny


A $700 million loan made YRC Worldwide one of the largest recipients of taxpayer money meant to support businesses and workers during the pandemic.
Members of a congressional oversight panel want to know how YRC Worldwide won a $700 million loan from the Treasury Department
A bit from the article:

At a virtual congressional hearing in May, Senator Jerry Moran, Republican of Kansas, asked Treasury Secretary Steven Mnuchin for help. A struggling trucking company in his state was on the brink of collapse and needed government support.
Eager to assist, Mr. Mnuchin assured the senator that "we will look at that specific company and see what we can do and get back to you."
That company, YRC Worldwide, had lost more than $100 million in 2019 and was being sued by the Justice Department over claims it defrauded the federal government for a seven-year period. But six weeks after the hearing, YRC received a bailout from the Treasury Department — a $700 million loan in exchange for a 30 percent stake in the business. The company's stock price soared 74 percent, though it has come down since.

They were ALREADY in trouble in 2019, LONG before the pandemic.
Sure smells.