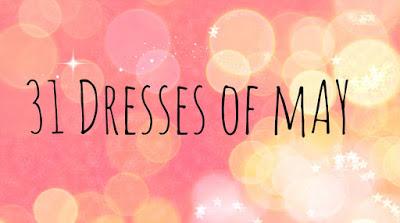 Hello I am back with days twenty six, twenty seven and twenty eight of 31 dresses of may and I can't believe how quickly the month has gone!
Anyway on with the dresses!
Day Twenty Six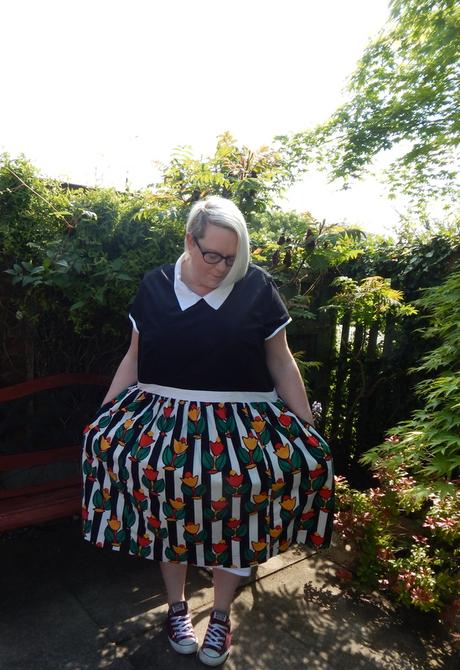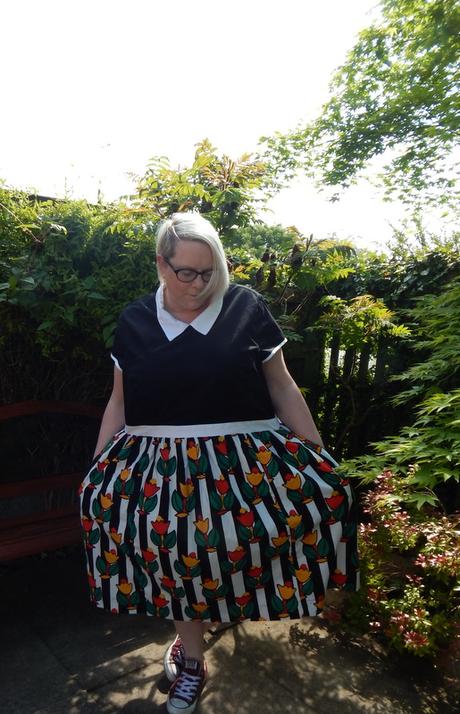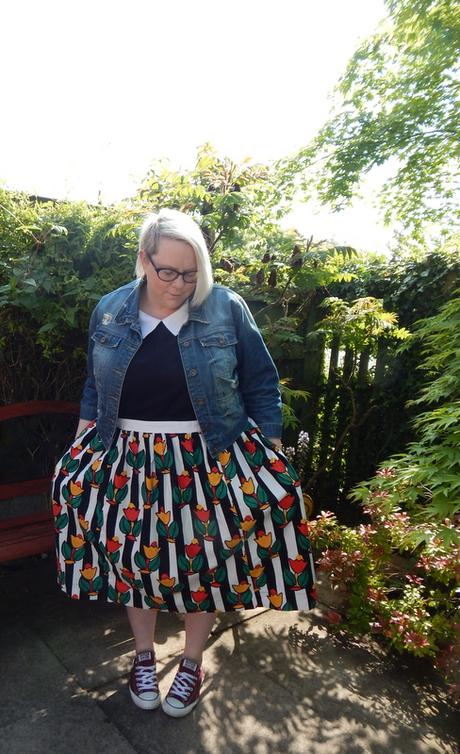 I bought this lovely Modcloth Bea and Dot dress from the always awesome Leah after she had it on her blog and mentioned that she was going to sell it. Having always wanted this dress I snapped it up and I am so glad I did. The best thing about this dress- it has pockets!!!
Outfit Details
Dress  Bea and Dot Bookstore Browsing from Modcloth Via Leah
Jacket Primark
Trainers Converse
Day Twenty Seven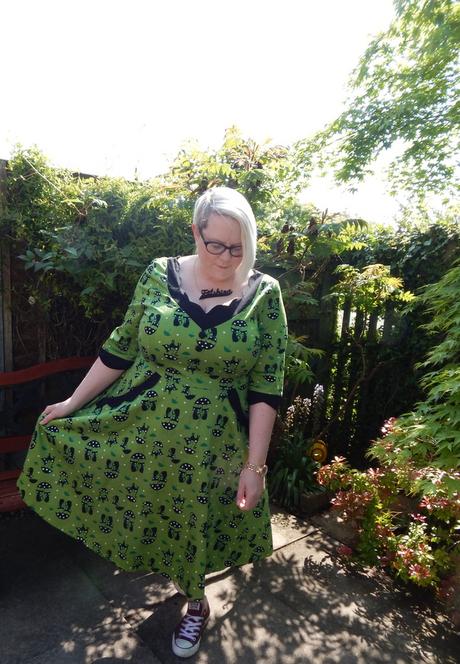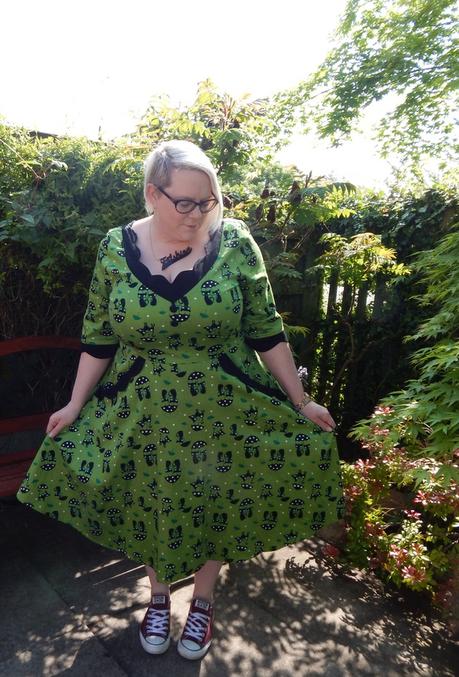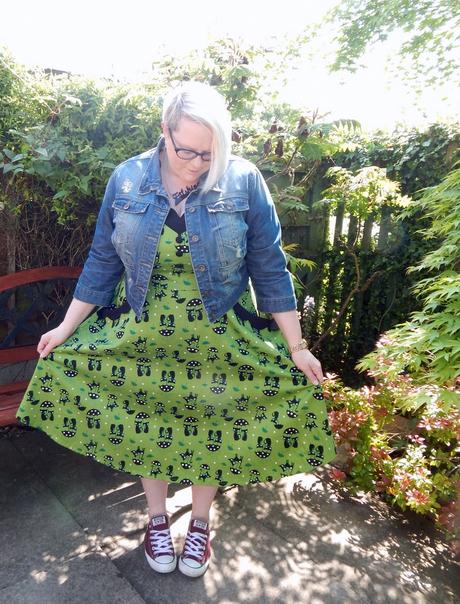 My beloved Katnis Dress had to make an appearance at some point! I don't wear this one as often as I should as I like to keep it for when I need cheering up!
Dress Voodoo Vixen
Jacket Primark
Trainers Converse
Day Twenty Eight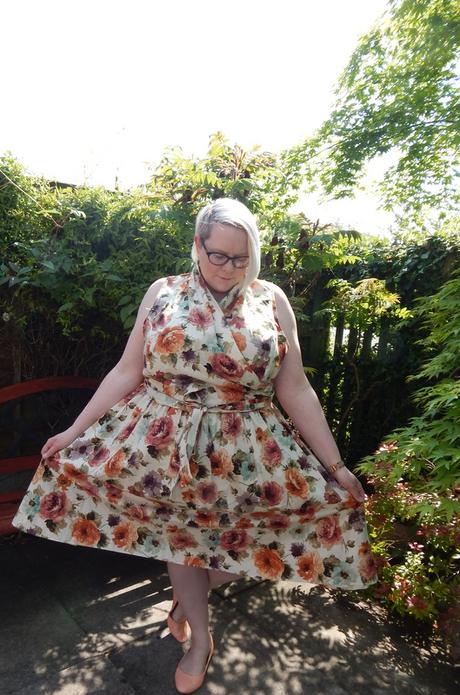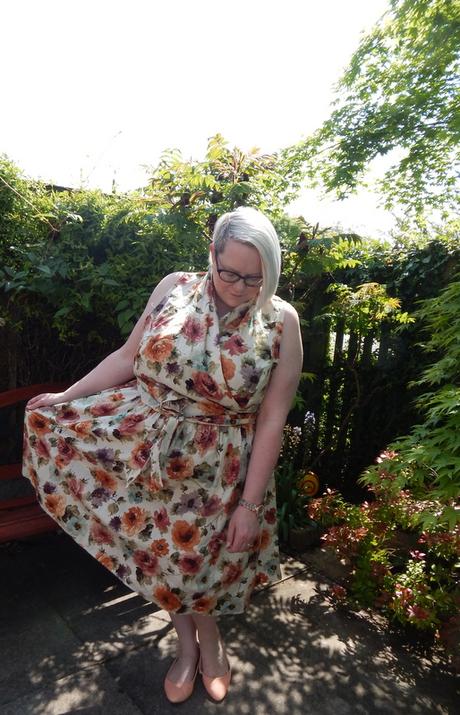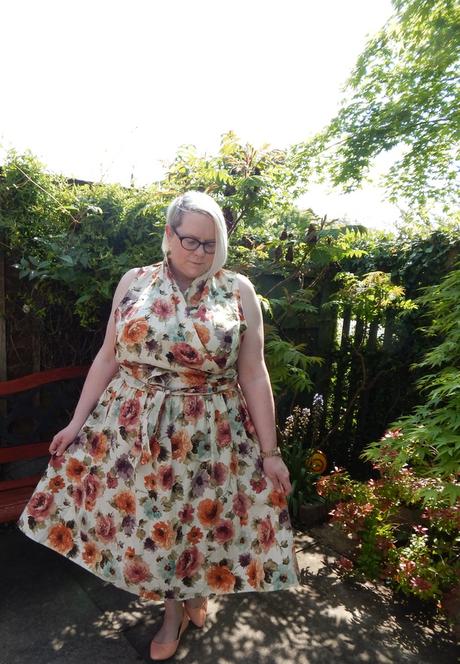 This lovely dress from Retrolicious was a lucky find at a clothes swap last year. I love the wrap over neckline and the tie waist cinches it in to give me a lovely shape. My only gripe with this dress is the armholes are huge but I can get round this by popping a vest top underneath to hide my bra.
Outfit Details
Dress Retrolicious Via Clothes Swap at CFF last year
Shoes New Look wide fit.
Three more outfits to go and that will be the end of 31 dresses of may!!!
Stay tuned for Day 29!