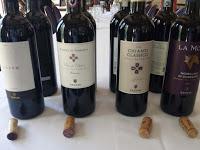 On September 24, 1716 - over 300 years ago - the Grand Duke of Tuscany, Cosimo III de' Medici, issued a declaration creating the boundaries in which Chianti wine could be created. This area included the three villages of the Lega del Chianti (Castellina in Chianti, Gaiole in Chianti, and Radda in Chianti) as well as the village of Greve and a 3.2-kilometre-long stretch (2-mile) of hillside north of Greve near Spedaluzzoi. This designation persisted until 1932 when the Chianti designation was enlarged and and divided into seven sub-areas: Classico, Colli Aretini, Colli Fiorentini, Colline Pisane, Colli Senesi, Montalbano and Rùfina. The Classico designation refers to the historical area now celebrating it's 300 year anniversary.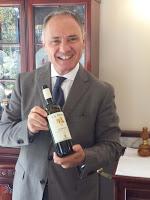 Currently, the blend for Chianti Classico designated wines must comprise at least 80% Sangiovese, with the remainder comprised of other approved red grape varieties such as Canaiolo, Colorino, Cabernet Sauvignon, Merlot or Syrah. The use of white grape varieties such as Malvasia and Trebbiano have been prohibited in Chianti Classico since 2006. Chianti Classico must also have a minimum alcohol level of at least 12% with a minimum of 7 months aging in oak, while Chianti Classico's labeled riserva must be aged at least 24 months at the winery, with a minimum alcohol level of at least 12.5%. You may recognize Chianti Classico wines by the Black Rooster (Gallo Nero) - the official symbol of Chianti Classico since the 1930s, but the image dates back to 14th century Florence.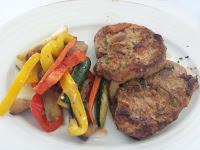 Last week I was able to celebrate the 300th anniversary of Chianti Classico with Andrea Cecchi from Tuscany's Cecchi Family Estate. While dining at Ristorante La Perla, our party listened to Andrea discuss the region and his winery while enjoying several of the winery's Chianti Classico and Maremma Toscana wines.  The Chianti winery is located in Castellino in Chianti, one of four municipalities entirely within the historical boundaries.  Andrea and his brother Cesare are 4th generation winemakers as the winery has been operating since 1893.  His Father expanded their estate to include vineyards in Maremma Toscana, which will be the focus of a future post. As for the Chianti Classico estate, expect a total wine and food experience when visiting with an onsite restaurant and vineyard tours. Here are three wines you could sample. Cheers to Cecchi and Chianti Classico.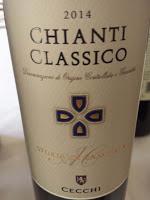 2014 Chianti Classico ($20.99): 90% Sangiovese that starts with a refreshing fruit forward character.which transitions to a well rounded, structured, and lingering finish. Perhaps from the acids.  A complete bargain at this SRP.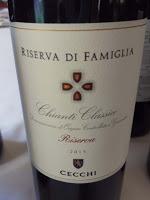 2013 Chianti Classico RSV ($40.99): 90-10 ratio between Sangiovese and Canaiolo and Colorino; a wine which the winery has been producing since 1987. This is a bigger wine, with tobacco on the nose, structured, full bodied, yet an easy finish even with more noticeable tannins.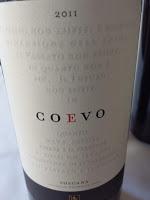 2011 Coevo ($105.99): Coevo translates to contemporary and this wine honors Andrea and Cesare's father by utilizing the best lots from the Chianti and Maremma Toscana estates. The wine is always 50% Sangiovese with the 2011 model including Cabernet Sauvignon (Chianti Classico) and Merlot and Petit Verdot from Maremma. The individual varietals are aged 18 months in oak, blended, then aged an additional 6 months in oak. The winery then holds back the bottled wine for one year before release. That's a heavy investment but it pays off with a tremendous wine. This wine is powerful - cut and blended right through the fat in my wild boar entree. Even with this intensity there's an elegance to the wine giving it that wow factor.