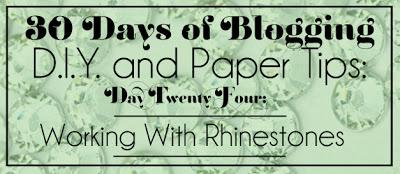 Welcome to Day 24! Want to discuss rhinestones with you today... These clear crystals (of various cost, quality and clarity) are used to add bling and sparkle to projects, much like the glitter installment. So beautiful and seemingly countless options are available.
There are a few ways to add rhinestones to your projects:
1.) Self adhesive individual plastic crystals
These come on a sheet of acetate and are typically sold in volume.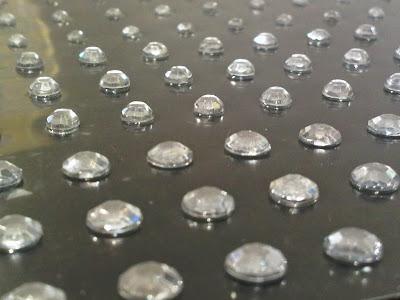 PROS: Easy to use, widely available CONS: May have trouble adhering securely depending on brand, clarity is a notch below more expensive rhinestone options
---
2.) Self adhesive rhinestone rolls or lines
 Rhinestones more and more are available in "lines". These are connected rhinestones that are still adhesive. You will need to trim the lines before removing them from the release liner.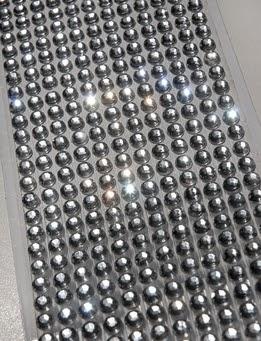 PROS: Removes the tedious task of adding individual rhinestones side by side CONS:There is a certain level of skill required to apply these neatly
---
3.) Hot fixing loose rhinestones
This process is more time consuming, but its the best way to go. For the highest quality, you will want to invest in this tool and individually apply your rhinestones. Not only is the clarity of the crystals nicer, the rhinestone has a deeper depression into your stock.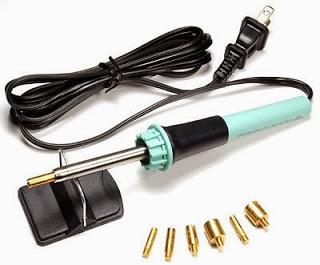 Hot fix tool that works in conjunction with the loose rhinestones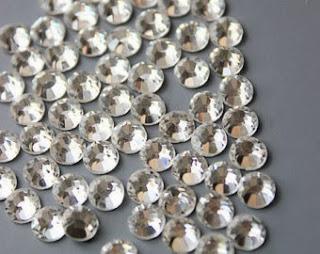 Make certain that the crystals/rhinestones you are purchasing are "hot fix" ready. Meaning that there is a special backing to these crystals that will melt and adhere to your stock, etc. once the heated tip from the hot fix tool activates it.
---
4. Other popular rhinestone embellishments
 Rhinestone embellishments still remain all the rage and are popular on invitation silk boxes, looped through ribbon or paper belly bands, etc. All pictured items are from my favorite rhinestone supplier, Totally Dazzled! Very responsive and they won't let you down.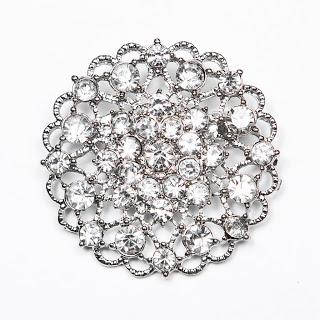 Brooch for high-end invites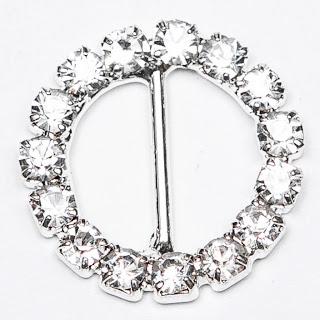 Rhinestone buckle (varying sizes and Ebay also has great deals from time to time)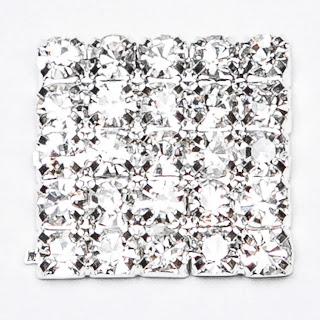 Flatback rhinestone embellishment (nice touch, less fussy and works perfectly with glue dots/lines)