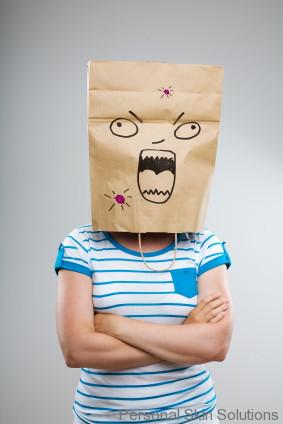 Salicylic acid is used in many products to treat acne, but beyond that do you know anything about it? If you're putting it on your face, you should! Here are the top 3 things you need to know about Salicylic acid before you buy another skin care product.
What is Salicylic Acid?
Salicylic acid is one of the most effective ingredients in combating certain types of acne.  It is a beta hydroxy acid that functions as a keratolitic exfoliant, meaning it can soften the keratin (proteins) on the surface, and shed dead skin cells.  It is also antiseptic.  Natural salicylic acid is derived from the bark of the white willow tree, processed, then formulated into a myriad of skin care products designed to rid the skin of built up proteins. This beta hydroxy acid works by expiditing the speed at which skin cells turn over, then getting into the pores and neutralizing the bacteria inside.
Who is Salicyic Acid For?
Salicylic acid is used to treat many skin care issues such as certain types of acne, keratosis pilaris, calluses and even warts.  As mentioned, the use of salicylic acid is indicated for some, not all, types of acne.  If you have persistent breakouts you should check with your doctor.
Products with salicylic acid might be effective for you if you have…
Basic skin breakouts/blemishes
Clogged pores
Blackheads
Keratosis Pilaris
Callused hands or feet
Ingrown hairs
What types of Salicylic Acid products should you use?
The most effective at-home products that contain salicylic acid would be exfoliants, serums, masques, and moisturizers. This is because the Salicylic acid will sit on the surface of the skin long enough for the ingredient to start to penetrate the surface.
I do not recommend a Salicylic acid-based cleanser.  I just don't feel that it is necessary or even effective as it is on the skin for a minimal amount of time, and then rinsed completely off.  Another reason to not have salicylic acid in all of your skin care products is that too much of a good thing is too much.  Although over-the-counter products have a pretty low percentage of this acid, the build up of different products and strengths can leave the skin irritated or sensitized.  Neither environment is beneficial to clearing up acne.
If you are using a product line that includes salicylic acid as one of its ingredients, use caution, and/or avoid all of the following:
Abrasive soaps or cleansers
Alcohol-containing preparations
Any other topical acne preparation or preparation containing a peeling agent (for example, benzoyl peroxide, resorcinol, sulfur, or tretinoin [vitamin A acid])
Cosmetics or soaps that dry the skin
Medicated cosmetics
Other topical medicine for the skin
So tell me, have you used products with Salicylic acid?  If so, what was your experience?