Tired of staying in bland and predictable hotels with all luxuries and amenities? Then, on this Australia trip, think something out of the box and book unusual Aussie accommodation. From historic jail to desert cave accommodation, Australia is blessed with some extraordinary and unique places to stay. In this write-up, you will get to know about some of the most booked bizarre and quirky hotels of the country.
If Australia is in your travel bucket list this year, then you will find many curiously unique and unusual accommodations that are classified as different and weird. The nostalgic elements of these wacky hotels are their distinct architecture, hospitality, and services. If you also wish to book unique hotels for your Australia holidays, then take a look at the following and also ensure to sign-up to leading travel portals to enjoy unmatched services.
Klook, Hotels.com, and Agoda are the top three trustworthy travel websites in Australia, widely known for their pocket-friendly travel-related services and deals. Whether it is the booking of flight, holiday package, adventure tour, hiking tour or simply hotel booking, these websites are known for making your vacation convenient and relaxing.
Moreover, with a huge assortment of discount codes and vouchers, these travel portals assure you best discounts and savings. So, next time when you Australi travel package with Agoda, make sure you use Agoda discount code. Likewise, for best hotels deals with Hotels.com, you must go for Hotels.com promo code.
Now, when you know how you can enjoy huge savings on several holiday bookings, take a look at the following bizarre hotels of Australia-
1 # Thorngrove Manor!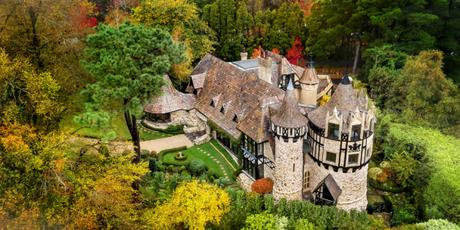 For that charming stay in a fantasy hotel, Thorngrove Manor is simply the best accommodation option to choose. Built-in baroque styles and romantic appeal, the hotel's antique furniture, small balconies, and arches are sure to make you feel like living in Romeo-Juliet days setting. The small luxury hotel is a quintessential romantic escape for those who wish to spend quality time together in a magical, enchanting and engaging atmosphere.
Thorngrove Manor is a unique retreat in the oldest wine region of South Australia, 1.5 km away from the Mt. Lofty Botanical Gardens. It features imaginative decor, turrets, and towers.
Unique accommodation features of Thorngrove Manor-
King's Chambers - reassuringly inviting traditional accommodation with private gate-entry, a portico with scrambled roses, lounge, dining room, and bedroom.
Queen's Chambers - Captivating rooms with rich tapestry to woo your senses with plush amenities.
Castle Chambers - With absolute privacy, Castle Chambers is another room type where you will get the enchanted forest living experience.
Besides these, the tower and observatory rooms are other accommodation options for romantic roamers. You can book any room of your preference and taste over here at best-discounted rates with Hotels.com discount code
2 # Mira Mira!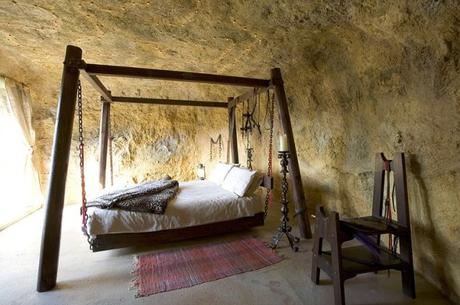 Set on 22-acres of bushland, the Mira Mira is ideal for adventure seekers. Think about entering a tiny house that looks like the one from Lord Of The Rings. Indulgently and artistically designed with cozy furnishings and vibrant colors, you will surely appreciate the tranquility of the bushland in & out of the rooms.
Unique accommodation features of Mira Mira-
There are three different and uniquely styled lodging options, each one designed with the innovative and natural landscape.
The Cave - for staying experience in the underground warmth of Earth
Japanese Zen Retreat - to relax in setting set on sparkling pong
Tanglewood - an enchanting haven featuring treetop balcony
Choose any of the three distinctly designed guestrooms in the Mira Mira fantasy hotel at an affordable price with Agoda promo code Australia.
3 # Notel!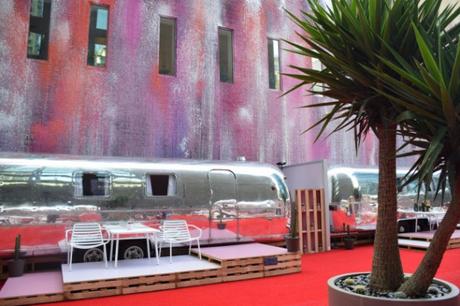 Occupying 1970s crome trailers in a car park located in Central Business District, Notel is another most booked quirky hotel for you. It is a breathtaking urban oasis with 6 chrome airstream trailers completely redesigned into urban accommodation. The minimalist suites are perfect to book for couples seeking to spend a wonderful time together.
Unique accommodation feature of Notel -
Complimentary snacks, wine, and beer in the in-house bat
Free valet parking
Complimentary Netflix and Wofi via iPad Pro
So, book any of these are the top three widely popular and booked bizarre hotels in Australia. If you wish to enjoy maximum savings on your travel regarding any travell related service, then Klook is best. You get to save with it if you choose to book tour travel with Klook promo code or Klook discount code.