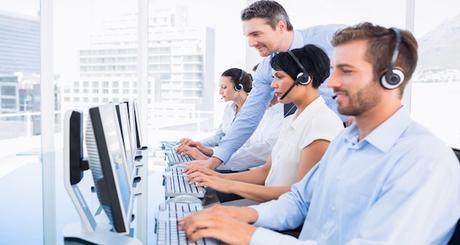 June 14, 2016
0

Email This Post

Print This Post
3 Powerful Reasons to Embrace Social Media as a Customer Service Platform
Integrated marketers take note: In 2014 alone, nearly 840 million customers took to social media platforms like Facebook to relate a negative brand experience. So if social media isn't already part of your customer service strategy, it's time to start thinking about it.
Social media is the great equalizer, putting customers on equal footing with the brands they buy and companies from whom they purchase. Even the rich and powerful—think Taylor Swift—aren't above taking to Facebook or Twitter to vent their frustrations with a company. Beyond damage control, using social media for your customer service is a smart way to gain other important benefits for your business:
Satisfy demand for instant gratification
Gone are the days when customers will tolerate waiting in a queue for 30 minutes to ask a question or get help with a product—not when they can jump onto social media. And you shouldn't be far behind. According to one survey, 42% of customers expect a response within
60 minutes. For integrated marketers already engaged in social listening, you should be able to meet this challenge, and make your customers very happy.
Take relationships to the next level
Instead of sending a customer to an 800 number or other channel, communicating on social media helps you put your best food forward, and be human, sympathetic, and relatable. Simply engaging with customers on social media is a good way to build brand loyalty, according to a report published by Texas Tech University that looked at how Starbucks used Twitter to create more positive interactions with customers. And from an SEO perspective, the more mentions of your brand, the better.
An easy way to delight customers
Your customers want to be able to ask questions and get answers from a single channel—not having to call a number or anything else that makes them feel like they're jumping through hoops. MailChimp CEO Ben Chestnut says customers want to be not only empowered, but delighted by customer service—and using social is a good way to do it.
Rewards outweigh the risks
Even though using social media as a customer service platform requires you to be nimble and may leave you feeling like your company's reputation is wide-open and vulnerable, the payoff can be significant: increased loyalty and engagement, and better SEO. Visit our Social Media Marketing archive for more tips on integrating social media into your marketing mix.