Hey everyone,
Hope you all are having a great time this festive season or should I say the wedding season. This year we  have had many wedding invites and there are more to come in 2017 as well.It is so tiring and frustrating to choose outfits for all of them, isn't it??  Indian weddings are colorful and full of customs and traditions and everyone would want to look their best. So over the years and from my knowledge I feel it is best to go for Indian outfits as they are comfortable and easy to carry off moreover you can also customise it according to your preference.
Today I shall tell you about the top 3 outfits I deem perfect for this wedding season.1. LehengaLehengas are usually long skirts if I have to explain in layman terms and to someone who is not from India. They are usually teamed with a choli (blouse) and a long dupatta which is then draped covering the choli and the midriff area of a woman's body. This is the most comfortable outfit and may look similar to a saree but it is way different from it.How you style it is upto you and I am talking about dupattas - as in you can go for Gujarati style drape or a normal one.I prefer buying lehenga online as you get great discounts compared to when you buy from the market. Lehengas come in different varieties, prints and materials. Brides usually for ones which are heavily embellished and if you are attending a wedding I would suggest going for something which is light and is easy to carry around.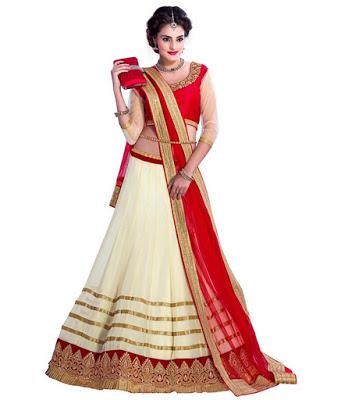 3 must have Indian Outfits for women this wedding season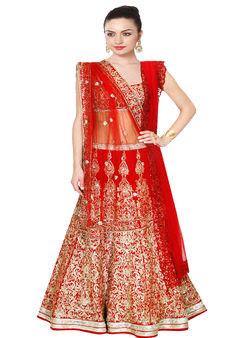 3 must have Indian Outfits for women this wedding season
2. Anarkali Salwar Suit
The anarkali trend has surfaced  in the last few years in India and I would say it is the best thing that happened to be honest. If you remember and have watched the iconic movie Mughal-e-Azam you would have noticed how Madhubala carried that outfit gracefully.So the anarkali trend was started and more prominent since the 1960's. The word Anarkali literally means the 'delicate bud of the pomegranate flower/ tree'. This name signifies the qualities of softness, vulnerability, innocence and beauty, associated with the women who wore Anarkalis.According to Wikipedia, The anarkali suit is made up of a long, frock-style top and features a slim fitted bottom.in my opinion it is  best described is a long flowy gown with  broad patchwork at the bust/chest area as the main focus of the outfit and slim pants underneath very similar to chudidars. It also comes with a dupatta which is a must with this outfit.I think it is really comfortable and makes you look like a princess when you wear it.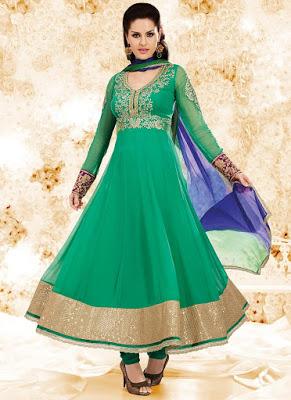 3 must have Indian Outfits for women this wedding season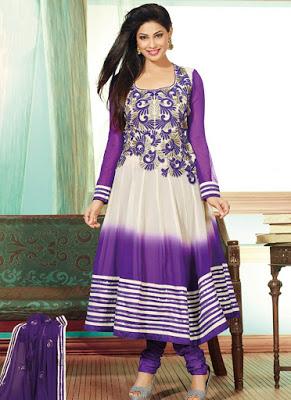 3 must have Indian Outfits for women this wedding season
3. Designer Sarees
If you are from India you would know how everyone is crazy about designer sarees. Every woman would have at least one in their closet.Sarees have a global demand now thanks to use of social media and Indian companies exporting abroad. Celebrities like Victoria Beckham, Naomi Campbell and even Oprah Winfrey have not been far behind with this trend.A sari/saree, is a female garment from the Indian subcontinent that consists of a drape varying from five to nine yards (4.5 metres to 8 metres) in length and two to four feet (60 cm to 1.20 m) in breadth that is typically wrapped around the waist, with one end draped over the shoulder, baring the midriff.There are various styles of sari draping and they vary based on different religions and their customs and traditions. I was browsing online for some designer sarees and found a variety of options in different colors, patterns and materials.Every Indian woman at some point of time do wear a saree and it depicts the fact that she has turned into a woman.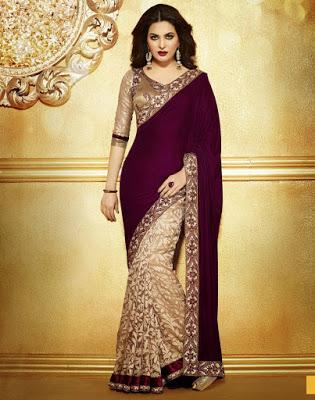 3 must have Indian Outfits for women this wedding season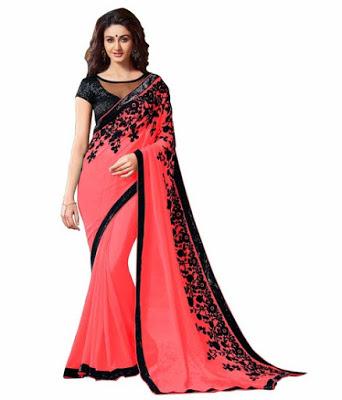 3 must have Indian Outfits for women this wedding season
Those were the three Indian outfits I would go for this wedding and festive season. All 3 of these outfits can fit and suit any body shape as they can be easily be custom made which is the best part especially for curvy and healthy women for whom finding the right clothes and fit is a real task. So girls what do you think of my three options? What would you go for?? Please let me know in the comments section. Would love to hear from you all ☺♥
Until next time.. Season's Greetings xoxo

P.S: The images used have been taken from Google and credit belongs to their respective owner.