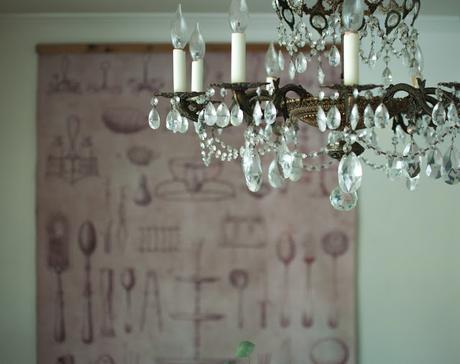 I had a hard time coming up with the title for this post.
The truth is...
I'm not good at making up snappy post titles, especially when this entire post began on a creative whim, right after I bought my first pumpkin of the season. But if you follow me on Instagram you already know this.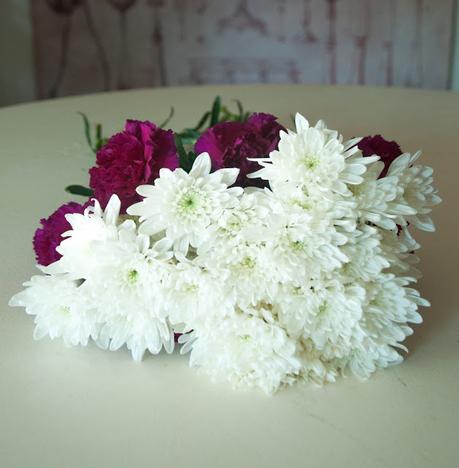 And hopefully you enjoyed my DIY pumpkin centerpiece.
But you know how one-thing-leads-to-another?
The next thing I know I'm staring at this centerpiece and 
reaching for a few wooden bowls and opening cabinet doors to find my wicker placemats...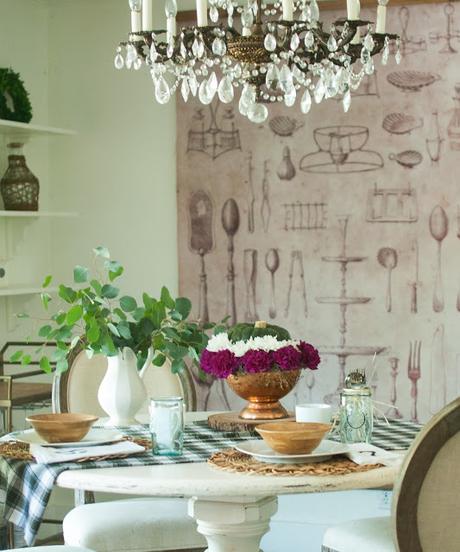 Maybe the point of this post is that sometimes it's nice to pull a few things together without a plan and see what happens.

After all, that's pretty much how I got inspired about this casual Fall table and ended up sharing a few quickie tips today.
Hey. Maybe that can be my title, I thought. How about three tips, that sound good?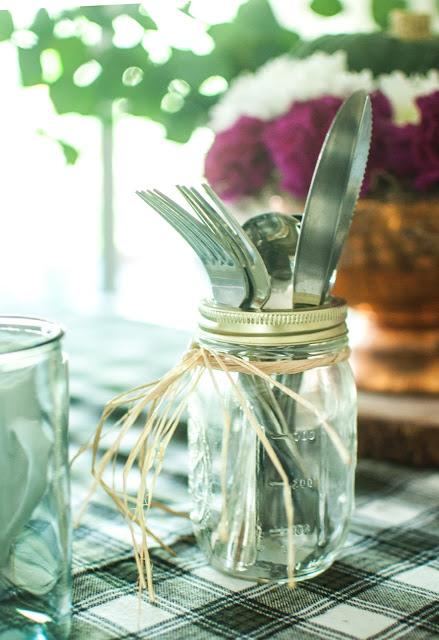 Because once I put the flowers on the table
 suddenly 
I had to have plaid
 next to this old copper colander I used for my centerpiece. Maybe it's just me. But there's something about a warm plaid that reminds me of autumn leaves and mugs of hot cider, especially after the cool blues of summer.
But ....who has the perfect plaid tablecloth in just the right color that you're envisioning in your creative little head?
Definitely not me.
So my first tip is one you probably already do.
I headed to the local fabric store, found the plaid fabric I wanted and bought a few yards. 
So here's my advice. Because finding the perfect tablecloth can often be expensive and time-consuming, skip the tablecloth and go to a fabric store.
Tip #1
Use fabric remnants instead of tablecloths.
Know the measurements of your table before you go. And once you're back home with your fabric simply cut it using sharp scissors, fold it over and press the edges. You can use a no-sew fusible web product, or in my case, just fold the edges over... period).
(note to self: use your iron more)
Next tip, let's talk napkins.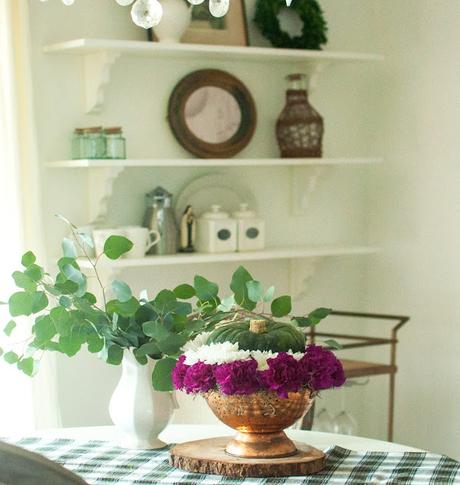 Tip #2 
Transform plain white napkins with fabric paint and stencils.
Once I find my inspiration colors for my tables, I think about the napkins. Although I've collected lots of colors over the years, lately I prefer the simplicity of white ones. 
At the risk of boring you, I can't stop raving about the napkins my friend Carol made for me; personally I love the bold, graphic look of black numbers against the white and I find they go with a variety of styles, especially with the plaid on this table.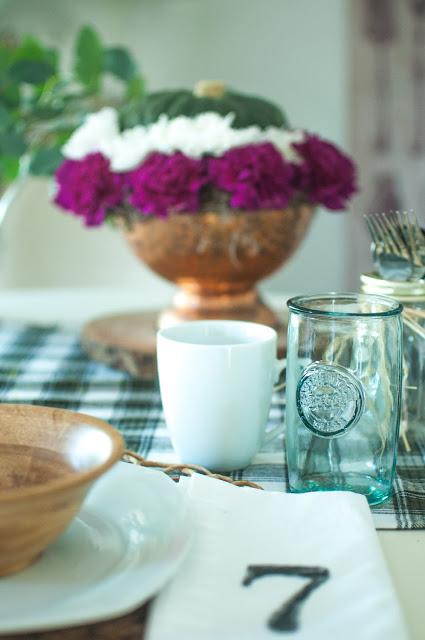 Plus, after washing them repeatedly I've discovered they still look great. So next time you want to add a special touch to your table how about getting creative with your napkins?
Fabric paint and stencils is all you need.
Tip #3
Incorporate vintage items into your centerpiece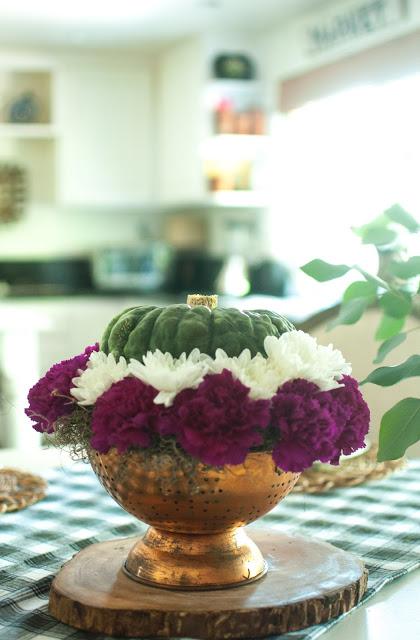 And now, back to your flowers and the choice of a plain vase.
Or maybe a not-so-plain vase.
Yes, thank goodness for funky little thrift stores where you can find vintage coffee and tea canisters, dried out cutting boards-that-you-can-spruce-up, wood crates, cheap baskets or in my case, worn looking colanders. 
I love that color of old copper.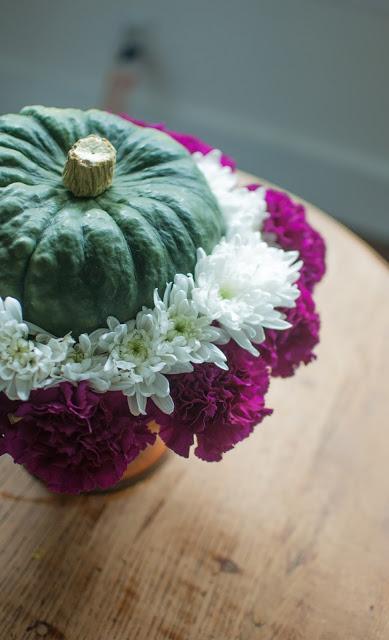 There are so many unique pieces that can look wonderful with flowers inside.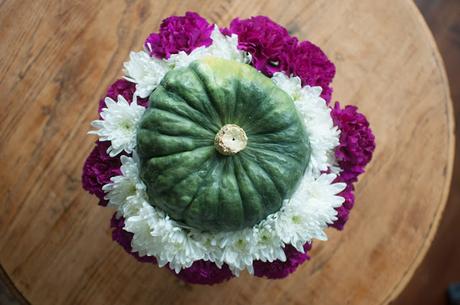 In the past I've put flowers with apples in my colanders and this time it's flowers with a green bumpy pumpkin.
Fun napkins. Fabric remnants. Flowers and pumpkins inside old things.
How about you?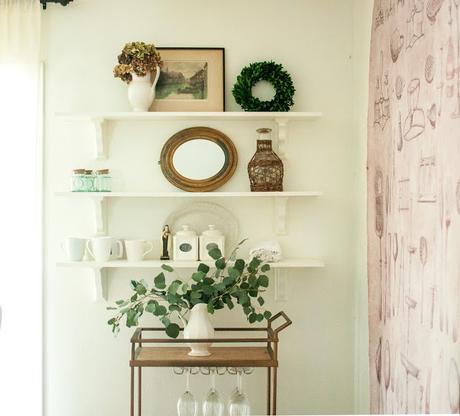 Do you have a favorite styling tip for your table?
xo
Leslie
i'm linking up with these friends:
Show and Share