MEN, STYLE and SHOPPING
❤ ❤ ❤ ❤ ❤ ❤ ❤ ❤ ❤ ❤ ❤ ❤ ❤ ❤ ❤ ❤ ❤ ❤ ❤ ❤ ❤ ❤ ❤ ❤ ❤ ❤ ❤ ❤ ❤ ❤ ❤ ❤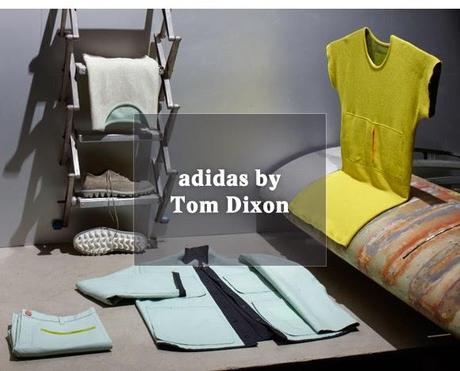 I thought, I will let you
know about this collaboration that took place between sportswear brand Adidas and British designer Tom Dixon because of two reasons - first for STYLE i.e. simple yet bright and second that this collection is available at YOOX for shopping!
If you are in India then it's a news that will make you happy and sad both.
Happy
because
you will learn about this collaboration through this post.
You will know why you should start wearing brights too and ditch basic staple colours (people outside of India think Indian men do not experiment with colours).
You will find top four websites that sell a wide selection of sportswear (they top in Google search too!). 
Sad
because YOOX does not ship to India (I wish they did!).    And if you compare - you have more reasons to be happy than sad, so let's continue reading and stay happy -
 About YOOX:
Yoox.com, established in 2000, is the world's leading lifestyle e-store for multi brand fashion, design and art.

About Tom Dixon:
Tom Dixon, OBE is a self-taught British designer. His is currently the Creative Director of the brand 'Tom Dixon' specialising in Lighting, Furniture and Accessories
via Wikipedia
This collaboration offers a collection of 15 utility-style pieces - 2 shoe styles, 3 pieces of luggage, 10 items of clothing. Tom has made this collection unisex (high five girls!!) as simple as Adidas could ask for (pun intended). Here are my 3 favourite items of this collection -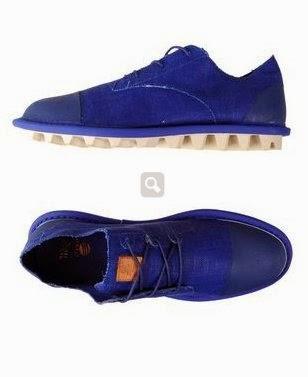 ADIDAS by TOM DIXON Laced Shoes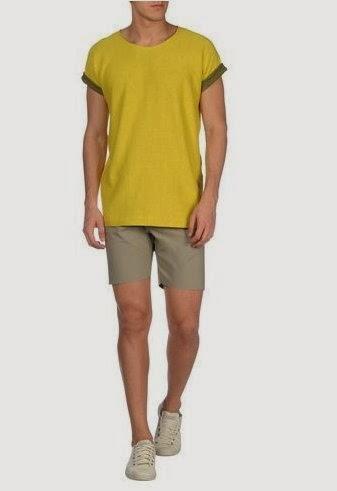 ADIDAS by TOM DIXON Bermuda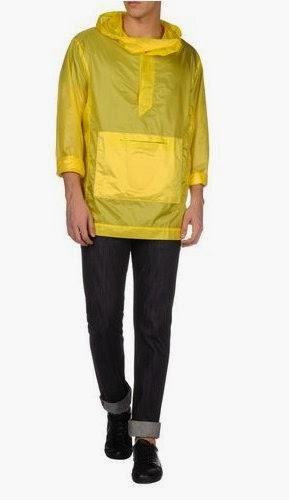 ADIDAS by TOM DIXON Raincoat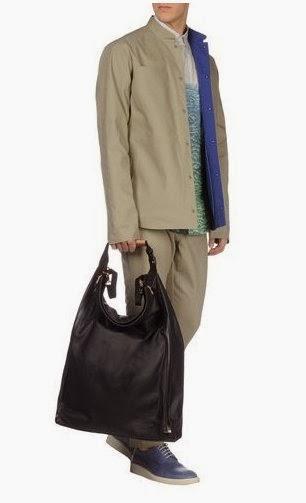 ADIDAS by TOM DIXON Shoulder Bag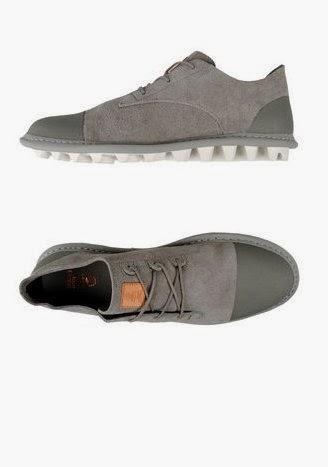 ADIDAS by TOM DIXON Laced Shoes
I really adore this collection because it has grey (my favorite color), brights and whites. These days I am personally interested to see Indian men (including men around me like my husband, brother, father and all relatives :p) in bright colours because I have always felt that Indian men do not experiment with colours and they stick to neutral colours like white, black, grey, brown etc.
And menswear expert Gary Foo also believes in same. He says "The regular wearer (in India) seems to stick to staple colours like white, blue and grey for work, whether it is north India or south India"  via
business standard 
So, I think this is the time when you (men ) should become a convert and add some brights in your wardrobe, some cool sportswear and keep visiting SSU for more! ;-)
You can
read more about ADIDAS by TOM DIXON collection here in detail
.
Check out more of this collection at YOOX.
 You can buy (ADIDAS) sportswear online at Shoppers Stop,
Flipkart
,
Myntra
and Jabong.  
[If you are an online store selling sportswear and want to be listed on SSU, please send me an email]