Going overseas can be both exciting and stressful at the same time. The best way to set yourself up for a smooth trip is to pack carefully and give yourself plenty of time! While many items, such as shampoo, soap and even underwear, can be bought just about anywhere, there are some nifty items that are less hard to get your hands on. Keep reading to discover three handy travel accessories that may not have made it onto your packing list, but should be!

---
Packable Shelves
Those of you who like to be extremely organised with your packing will love the concept of packable shelves, but their usefulness can be appreciated by just about anybody. These shelves can fit comfortably into any kind of suitcase, and will allow you to sort out different kinds of clothes from one another. This could be useful for those who might need to share a suitcase or even those who are traveling with children. If you're going overseas on your own, these shelves will be handy for sorting out dirty clothes from clean ones. The possibilities for packable shelves are almost endless.
---
Universal Adaptor
Almost everyone will take some kind of electronic device with them overseas, and these devices will undoubtedly need to be charged at some point along your trip. Different countries and regions have differing shapes of power points, so your charger might not be compatible with the area in which you are traveling. A universal adaptor makes all of this easier – you will be able to charge your devices at any kind of power point you come across. Many adaptors now also have USB ports, so you are able to charge more than one device at a time. You can easily find travel adaptors at travel-related stores such as Luggage Direct– just click on this URL to check pricing and availability.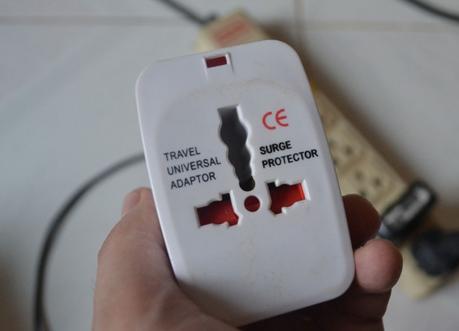 ---
Swiss Army Knife
A swiss army knife is useful on an overseas trip because of its versatility and its ability to get you out of a bind when you least expect it. It allows you to have a complete set of tools in your back pocket, and will be able to help you do everything from opening a beer to mending a suitcase. Just make sure to keep it in your checked-in luggage until you get to your destination or else it will likely get taken off you.
---
These are just three travel accessories that would come in handy if you're thinking of traveling overseas. There are many other essentials that you should pack, but these will differ from person to person. A good way to make sure you don't forget to pack anything is to make a list and then tick off each item as you pack it in. Happy packing and safe travels!
What would be on your list of things to pack for a trip? What are some other handy travel pieces that have benefitted you in the past? What have you regretted leaving behind? Leave your answers in the comments down below.