Hotels cost a small fortune, and they have pretty much zero charm. There are precisely three occasions where you will find me staying in a hotel: if I have found a truly amazing deal (which happens about once a year); If there are absolutely no other lodging options including a tent; If someone else is paying for it.
I happen to like to make my hard-earned travel money last as long as possible, and I'm sure you do too.
So, before you drop half of your travel budget on an overpriced hotel room in a part of the city most people do their best to avoid, try these three budget-friendly hotel alternatives!
1. Hostels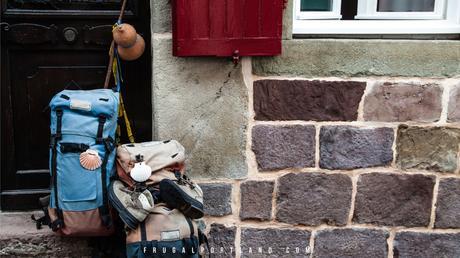 I am in love with hostels, and it breaks my heart that the U.S. isn't as hostel friendly as the rest of the world. I am convinced the makers of the film Hostel were hired by large hotel chains to ruin them for everyone.
Hostels offer the bare bones: a bed, a storage space, and a bathroom (usually shared). Hostels make up what they lack in amenities in social interaction and price. They offer up prime lodging locations in cities for usually ¼  the price of a hotel. In addition to cheap prices, hostels are actually a great way to meet other travellers; most offer shared bunk rooms for the extra thrifty, and private rooms for the slightly less brave. I have stayed in both types, and can say different strokes for different folks. I loved the bunk room hostels when I was backpacking through Europe, because they were dirt cheap; think $15 bucks a night for a bed and a bathroom. On the other hand, my partner and I just booked a few private rooms in hostels for our upcoming trip to Croatia for about $25 bucks each a night; it's more expensive than a bunk room, yet still way less expensive than a hotel.
In Portland,  I strongly suggest the Portland Hawthorne Hostel and the Northwest Portland Hostel. You can find others at hostelworld.com, which I use for all of my travel planning. If you're traveling solo, you can stay in the best parts of the city for about $25 bucks a night!
2. AirBnB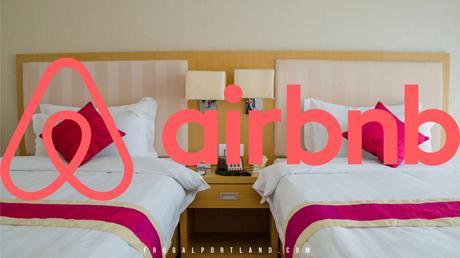 Airbnb offers a beautiful balance between hotels and hostels. AirBnB is a website where verified & reviewed homeowners host their homes, guest homes, spare rooms, and lofts for travellers to stay in. The great thing about Airbnb is the charm. You get to stay in (usually) well decorated little places smack dab in the middle of any neighborhood you want to stay in. The other great thing is the price. Pricier than hostels, yet still cheaper than a hotel, airbnb is my cheap-spendy weekend getaway resource of choice.
In portland, Eastside Airbnbs tend to run around $50+ a night, and you can find downtown locations in the $30 a night range. If you're looking for a coastal getaway,I highly recommend finding your spot on this site!
Related post: 5 Fun Places to Stay in Portland
3. Couch Surfing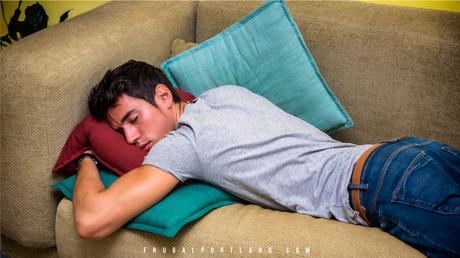 Are you traveling solo? Is your budget hovering around the free to free range? Are you prepared to sleep on a couch? If you said yes to these questions, then Couchsurfing is for you! Couchsurfing is a website where (verified) individuals offer up their couch or spare room for guests to stay at—fo' free! Yes, free.
It is great,  but there are some catches: One, you are on a couch, not a bed. Two, you are on a stranger's couch, which can be awkward at first. Three, you have to sign up for couch surfing and get some references to vouch that you are not terribly sketchy. You also have to contact Couchsurfer hosts and ask to stay with them–you can't just reserve the spot.
Portland has some interesting hosts, including a woman who "DOES NOT ACCEPT AMERICANS", and the man who absolutely hates people moving to Portland yet is glad to accept travelers. Quirks aside, Couchsurfing is the epitome of budget travelling, and I have had quite a few friends make their way across the country using this site.
So there you have it: three fantastic ways to visit Portland, or anywhere, for cheap (or free).
Just because I am in love with these hotel alternatives, doesn't mean they are for everyone. It all depends on your age, disposition, and tastes. If you're looking for a quiet, luxury getaway where you can't be bothered to share the bathroom…they might not be for you. But, if you're looking for an adventure, and  for a way to take that vacation you've been dreaming of, without draining your budget, these options are absolutely worth your time!