Have you made your fashion style resolutions this year? All the money you've spent during the holidays may have left you cash strapped, but sometimes a girl can't ignore her fashion cravings especially if you see a pair of shoes or a vintage purse you can't do without! When making a purchase, sometimes it's hard to tell if you're making a sound purchase because focusing on quality can end up being TOO expensive and focusing on quantity and price can make an outfit look cheap, or it can get worn out within a few months or so.
Well, over the years I've gathered a few good tips here and there so I thought I'd share! Here are three good shopping tips that I swear by:
1). Clothes & Bags – Everyone loves a good bargain, but in this fast fashion world it's easy to see something cute, cheap and make an impulsive buy. But, you'll actually save more by focusing on quality every time you make a purchase even though the piece might be more expensive. The devil lies in the details. When buying apparel or bags, make sure the stitches and seams are on tight, the fabric is one that won't get worn out easily, and a piece that you really LOVE—not just LIKE.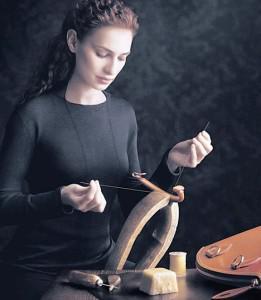 2). Jewelry – Whether you've got fine, fashion or costume jewelry, they all work well and that's what I love about jewelry. Since it's an accent piece, quality is not as important as it is with clothes. Fine jewelry can make a dent in your pocketbook, but with costume jewelry you can always find something similar to the real thing and no one can really tell—which brings us to our popular Fab Find Friday posts, made just for that purpose!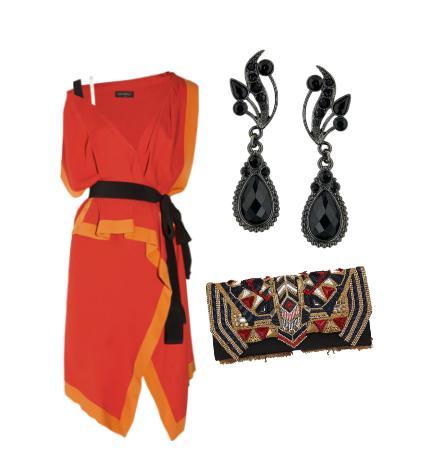 Vionnet One-Shoulder Stretch Crepe Dress; 1928 Black Earrings #24788; Balmain Leather Clutch
3). Time is Money – If you think of time as money (watch In Time with Justin Timberlake and Amanda Seyfried), your whole perspective changes. Know what you want BEFORE you go shopping. That way, you're more focused, won't buy as much and it can save you an hour or more.