Holidays means spending quality time with your loved ones, relaxing and having fun. While the holiday season is soon to arrive, if you are planning a holiday in India, then make sure you choose accommodation that provides delightful stays.
India is abundant with incredible and fascinating travel places. Not only this, tourism in India is greatly flourishing because the country boasts countless luxury, budgeted and as well as cheap accommodation.
In this article, you will get know about the top exotic resorts nestled in different locations, that you can choose for your accommodation this holiday season.
Fabhotels is the fastest growing travel portal that strives to make your stays delightful and your holidays joyful. It offers you widest range of budget accommodation properties that are spacious, contemporary and stylish. Whether you travel to New Delhi or Ooty, with Fabhotels you will always StayFab.
Now, take a look at some exotic resort hotels that you can choose for your vacations this summer holidays-
The Tamara, Coorg!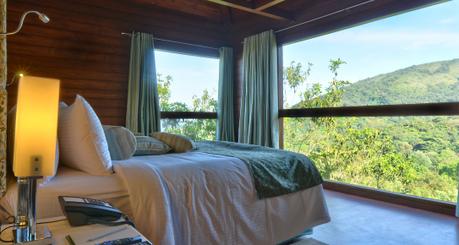 Tranquility and luxuries, you will find both at The Tamara. The Tamara is a unique, luxury property set in the laps of nature, which is featured among the top exotic resorts in India. Ideal for romantic getaways, The Tamara is spread over a territory of 180.02 acres producing Cardamom, Pepper, Coffee and mixed woodlands.
Moreover, the breathtaking ambiance of this place is conceptualized as an eco-friendly, aesthetic compliment to the tranquil, natural environment, adding excellent luxuries to create a wonderful getaway.
What makes this exotic resort so special?
1# Accommodation-
The luxurious resort offers a total of 56 cottage-style villas, aesthetically furnished with premium facilities and elegant decor. Each of these villas provides a magnificent view of the Coorg valley. Eden Lotus Cottage, Luxury Cottage, Suite Cottage and Superior Luxury Cottage are different options available to choose from.
2# Food & Drinks-
The Falls is an in-house multi-cuisine restaurant offering an assorted platter of culinary delights to pamper your palate with continental, regional and chef's special treats.
The Deck is the most-sought-after venue for guests. It is a lounge bar that perfectly combines wilderness with a very swanky, snug decor.
3# Other Facilities-
Yoga Temple, a divine place where you can connect with your inner self. It is designed to facilitate an environment of wellness attained through a feeling of peace, contentment and deep purity.
The Verandah, a coffee lounge, a gift shop and a bookstore promising a wholesome experience of fun & food.
The Window, a huge conference hall with a natural setting that can accommodate around 80 people.
Taj Lake Palace, Udaipur!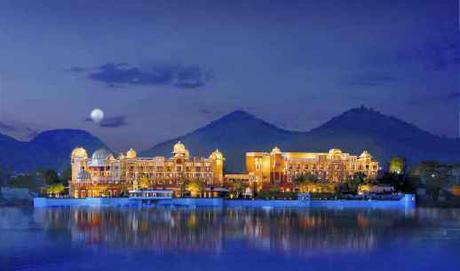 Impeccable services and matchless hospitality, the Taj Lake Palace is all about these two aspects. The Taj Lake Palace is yet another most-romantic hotel in India. Located in the wonderful city, Udaipur, this ethereal palace provides its guests the unmatched pleasures of the bygone princely era of India.
Special features- that makes this place amazing

–
1# Accommodation-
The Taj Lake Palace offers a total of 66 elegantly designed guestrooms and 17 suites, all equipped with modern amenities such as electronic safe, minibar, LCD TV, attached modern washroom and so on.
2# Dining-
Neel Kamal, a place to taste authentic flavors of Udaipur's royal cuisine and other signature delicacies from India.
Bhairo, a seasonal rooftop restaurant to treat your senses with exquisite contemporary European cuisine.
Jharoka, an informal, all-day dining restaurant offering an array of delicious delights from all over the world.
Amrit Sagar, as the name says "sea of nectar", it is a stylish bar that offers an exclusive selection of vintage wines, cigars, and spirits.
3# Signature Experiences-
Jiva Spa, treat your senses with a relaxing jiva boat spa session on the tranquil and serene waters of the beautiful Lake Pichola.
Mewar Mahal, ornate palace venue for meeting & events with the capacity of accommodating 75 people at a time.
Park Hyatt Goa Resort & Spa!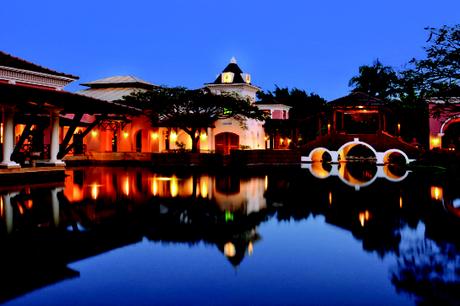 Yet another award-winning hotel set along the stunning and pristine Arossim Beach. the Park Hyatt Goa Resort & Spa is just 15 mins away from the Dabolim airport. Spread over 45 acres of the beautifully landscaped gardens with sparkling waterways & lagoons, the resort is a perfect combination of sheer elegance with distinctive regional characters.
Exclusive facilities making Park Hyatt Hotel, an ideal getaway hotspot-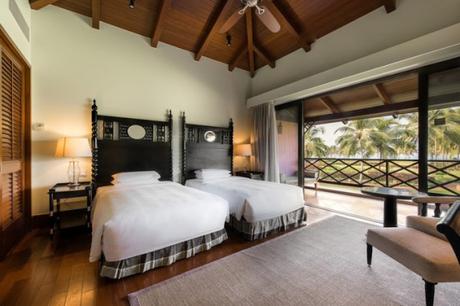 1# Accommodation!
Experience exclusive Goan hospitality with its 252 pousada-styled guestrooms and suites designed with curated Portugues artwork, wooden-paneled flooring, and plush linens. Each room and suites are equipped with modern amenities.
2# Dining!
Casa Sarita, inspired by the colonial house, it is an award-winning restaurant that offers exclusive Goan delights.
Masala, an Indian restaurant that offers traditional, authentic Indian-street-side cuisine.
Da Luigi, a Goan restaurant best-known for offering homemade pasta and authentic pizzas.
So, these are few exotic resorts that you can choose if you are planning a relaxing holiday this summer season.
Also, make great saving while booking your favorite rooms and suites with Fabhotels coupon codes.