Don't miss out on a chance to support Stephen Moyer's favorite charity and win a photo signed by the man himself.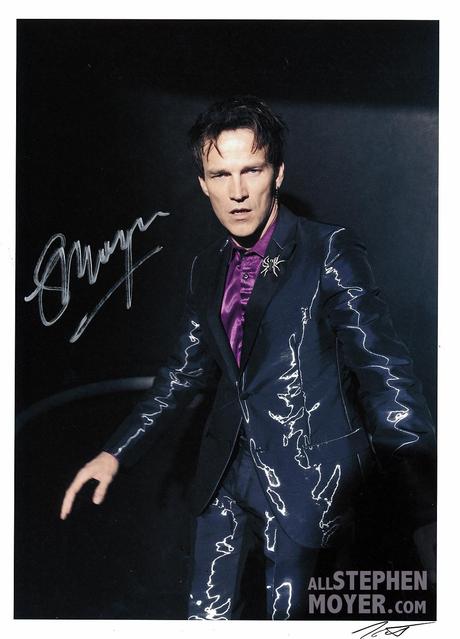 You have only 3 days left (until June 30th)
to order your Billsbabe & Moyerist wristband in support of Facing The World and be entered in the prize drawing of a signed glam shot from the Bullett Magazine photoshoot.
All you have to do for a chance to win this photo is purchase your wristband before June 30.
Everybody who already bought a wristband is automatically entered in the prize drawing.
Photo donated by Kurt Iswarienko
The wristbands are sold in our Bid N Buy Charity Shop, they cost $7.50 + shipping costs. Payments by PayPal, world-wide shipping.
Access the Bid N Buy Charity Shop

All proceeds of the wristbands will be donated to Facing The World. Learn more about Facing The World on the special info page here: http://www.trueblood-online.com/ftw/
Facing the World is a UK based non-profit organization that provides life changing facial reconstructive surgery for children with severe facial disfigurements who are not able to access the surgery that they need in their own countries.