Another tradition that we follow is that we cozy up by the fireplace and  have yummilicious hot coco. I remember our first Christmas, we celebrated it at Palm Springs! I was totally fascinated by the fireplace there at the hotel. I loved our first Christmas thats where we started this simple yet memorable tradition :)
This was the pic taken on our first Christmas  :)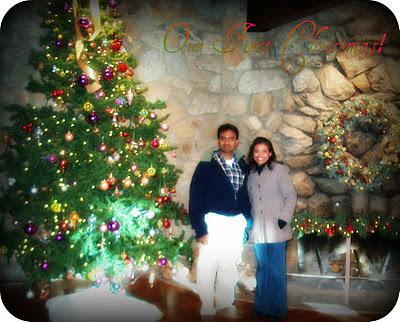 And seven years later .........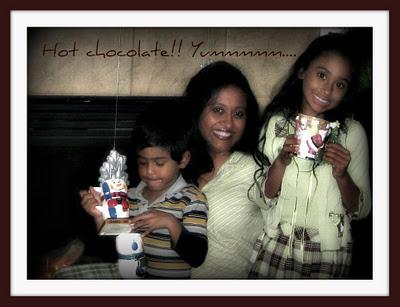 Thats me with the kids and dear hubs took the pic:) Happy and content and I hope the kids will remeber these wonderful times and carry some with them into the future :)
Let me know what are your family traditions when u drop me a line :)