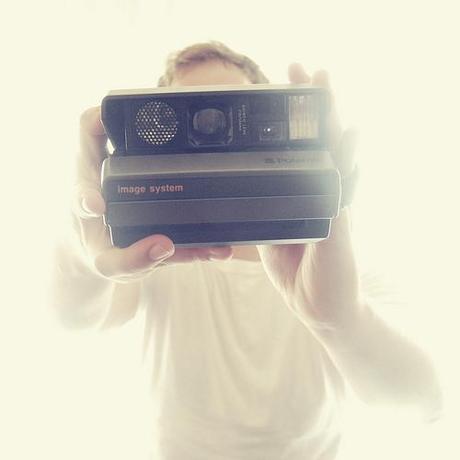 It is a great practice to use images to illustrate blog posts: it makes the pieces of content more attractive to the reader and also helps the blogger convey its message. Many bloggers are using images that come out from a classic google image seach but it is important to underline that almost all images that are found this way are copyrighted and subject to restrictive terms. Using them could expose you to copyright infringement.
This is why we have quickly broken down the most common image licences you can come across while searching images on the net. We have also carefully selectioned 23 resources for you to find free images whether they are copyright-free, royalty-free or licenced as Creative Commons. Let's start by defining all those terms.
Copyright Free – A copyright free image is an image that is in the public domain and therefore everyone can use it for free and for any purpose. Copyright free images have little to no use restrictions which means that you are allowed to use them free-of-charge and in any way you want. In a few cases the only restriction that can require a copyright free image is to give credit to the original artist.
Public Domain – A public domain image is completely free for anyone to use for any purpose, altered or not, without credit required.
Royalty-Free – If a image is royalty-free it doesn't mean it is free but it only means that you have to pay a one-off cost for the image, instead of paying the creator every time the image is used. Some stock photos offer royalty-free images that you can use without paying fees but they still have copyright restrictions such as you may not be allowed to utilise them for non-commercial use or have to give a specific credit to the creator of the image.
 Creative Commons
– Creative Commons are free licenses that allow authors and creators to license their works for distribution and further use.  Most images under Creative Commons license only  require that you creadit and  attribute the work to the original author.  There are different types of CC licenses and some include additional restrictions as detailed below.
Attribution: The image must be attributed to the original author in the manner they have specified.
Non-commercial: The image  must be used for non-commercial purposes only.
Share-Alike: The image must not be placed under any different or more restrictive terms for re-use than those established by the original author.
No Derivative Works: Only verbatim copies of the work may be used and shared, but no derivative or altered versions of the work.
Creative Commons images
1- Creative Commons Search
Creative Commons search is an easy way to search for CC images across a vlarge ariety of websites. However keep in mind that there are different types of  Creative Commons licenses and in most cases a simple attribution is required.
2- Google Advanced Image Search
The advanced feature of Google Image Search allow you to narrow your results by usage rights (free to use or share, free to share or modify…).

3- Yahoo Creative Commons search
Yahoo Creative Commons Search allows you to search within the Yahoo index for Creative  Commons licensed media.
4- Flickr Creation Commons Search
Flickr is a social image-sharing website that hosts high-quality free photos.  You can use the  search feature to specify a search within the Creative Commons-licensed content.
5- Photo Pin
Photo Pin actually usess Flickr API to search for creative commons licensed images and photos. Photo Pin's website has a more appealing and easier interface to use than Creative Commons Search and  also makes things easier by allowing you to directly grab a HTML  code for Attribution that you just have to copy and paste.
6- OpenPhoto
OpenPhoto contributors offer their images for free under terms of Creative Commons licensing.
Same here, all photos from Pixel Free Digital are under the Creative Commons licence.
Public Domain images
Most images on Wikimedia Commons are in public domain which means you are free to use them without any attribution. Double check before using images as some images may have a creative commons license requiring attribution.
9- Open Clip Art Library
Open Clip Art Library offers a variety of vector image, an icon, or clip art for free. All the clip art available in the library is in public domain, so once again you are free to use, modify, and build upon those images.
All photos on Public Domain Photos are public domain however a word of caution as some of them contain logos whic means that you can get sued if you use someone else's trademark commercially.
11- Pixabay
Pixabay offers a large directory of public domain images.
Copyright free images
12- Stock Photos For Free
StockPhotosforFree is owned and paid for by the stock video company Video Block. All images are copyright free as the co,pany clains having no interest in selling stock photos.
13- Morgue File
The morguefile license is specifically for designers and illustrators to use the images in a creative process creating work of their own. The website recommends that you contact the photographer and provide a by line under the photo with the photographer's name.
14- Stock.xchng
Images on Stock Xchge are Creative Commons and public domain images. The advanced search box allows you to narrow down your options by restriction levels: no, yes, partly.
15- PicFindr
PicFindr is a search engine for free stock images that aggregates media from several sites.
16- Everystockphoto
Images from Everystock Photo come from places like NASA and the Library of Congress. There are different license options so pay attention to the one you end up with.
17- Free Digital Photos
Free Digital Photos typically allows you to use images for free but with attribution to its author.
Historical Photos is a great resource if you are in need of  historical pictures and images.
19- Free Pixels
Free Pixels typically allows you to use images for free but with attribution to its author.
20- Stock Vault
Stock Vault typically allows you to use images for free but with attribution to its author.
21- Ancestry Images
Ancestry Images is a website full of old maps, images, and prints which aldo offers a great library for historical photos.
22- Free Photos
Free Photos typically allows you to use images for free but with attribution to its author. However most photos have  a small watermark in the lower righthand corner that says "FreeFoto.com" but this  is fairly unobtrusive.
23- Free Range Stock
Free range Stock holds copyright free images that you can use for both for personal and commercial purposes. Pay attention to the use restrictions as an attribution to the author may be required.
photo credit: josemanuelerre via photopin cc