I was so grateful this year to be invited as a sponsored blogger to the Fall High Point Market, when you are building a business budgets are tight and I was feeling sorry for myself because I had decided I could not afford to attend. In fact I was so excited that when my friend Cheminne Taylor-Smith, Vice President of Marketing for the High Point Market Authority asked me if I was interested I believe my sophisticated and very business like reply was something along the lines of "Woo Hoo! How could I say no to being in the same room with you and Christian Siriano?!"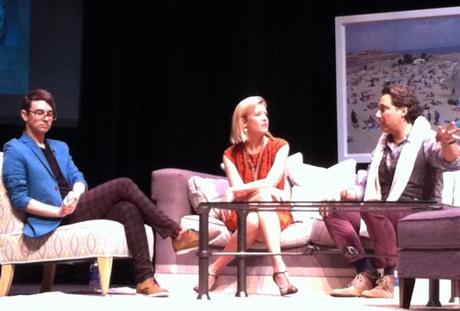 High Point Market Press Breakfast Panel: Christian Siriano, Lela Rose, Thom Filicia (I got to be a member of the press!)
You see Christian and I have a past. He, of course, was not aware of our deep history until I filled him in at the Architectural Digest party. You don't have to look too closely to see I was a little bit more excited about this than he was!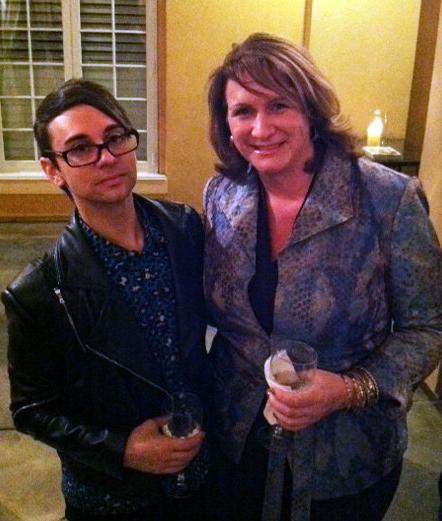 Architectural Digest Party
 But once he understood the nature of our past he became much more interested. You see, Weston and I discovered Project runway the year he was a contestant in 2006. We were on a summer vacation and I think it must have been late in the season because they were running a marathon of most of the season which we recorded. We were riveted. This was very early in reality TV (for our family anyway) but I loved the fact that Project Runway celebrated creativity and individuality. One dress in particular made Weston go in search of a sketch pad to draw fanciful couture creations of her own.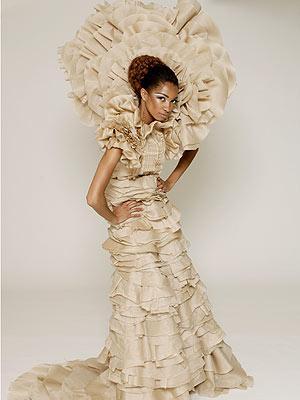 The Project Runway Dress that inspired Weston to start to sketch clothes
I had taught myself to sew after a disastrous attempt in a home economics class at my all girls Catholic high school. I could not let a sewing machine (or a nun) defeat me so I learned by reading patterns and ripping out and trying again, and again, and again. (I'm not competitive or anything….)
Weston, then 6, wanted me to teach her how to sew: and not just sew but create fanciful creations like Christian's. So knowing that I did not want to spend $100′s of dollars on fabric and that many things like sleeves would be too difficult for her I decided the prom dress section of Goodwill would be the perfect place for us to start.
We bought 4 prom dresses for under $25 and cut them apart hand stitched some parts together – added horrible tacky embellishments – until her creation was just the right in her eyes. That dress never came home from vacation with us, I'm not even sure it was wearable but Weston had the experience of being a couturier and I had the chance to share with Christian how his creativity had sparked that desire in a little girl in a cabin in Central Oregon. Christian was very pleased to hear he had made a difference in a child's life – wouldn't you be?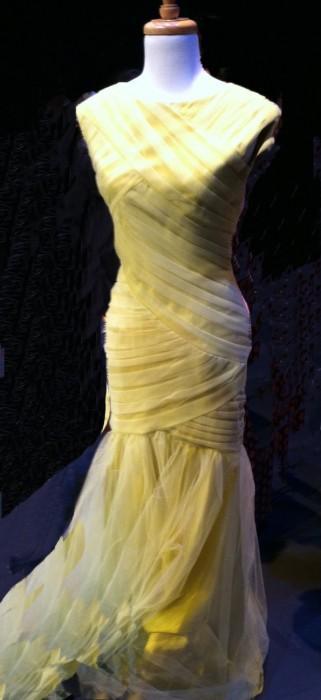 Couture by Christian Siriano
Trust me Weston's creation looked nothing like this but she loved seeing the dresses he brought to High Point. He even rolled out racks after the panel discussion for a trunk show of his ready to wear designs. They really are very beautiful and accessible, they can be found online and at select Neiman Marcus locations – definitely worth a look!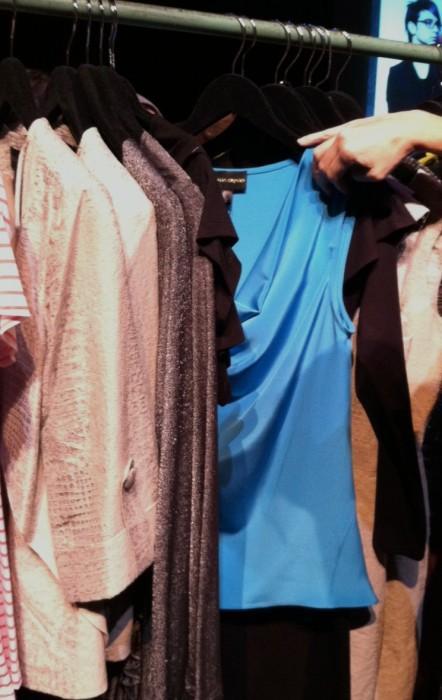 Christian Siriano Trunk Show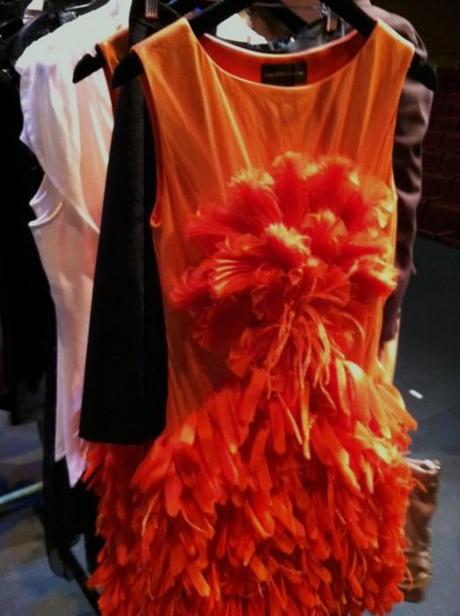 Orange Feather Dress at Christian Siriano Trunk Show
 I even found a Christmas present, not for Weston, but she is excited to be part of the secret. It was very special to be able to connect to someone who has sparked a deeper connection between my daughter and I and expanded her world. Christian asked if she wanted to be a designer but no, right now she wants to be a lawyer. But whatever she decides to do with her life she will always be that much more creative and have the belief that she can try something new without fear, we love to dive in head first! Who cares if the dress wasn't worn or even packed home it was an experience and that is worth more than any piece of clothing.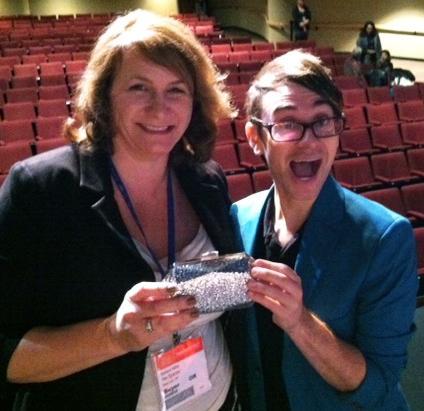 Some Lucky Person's Christmas Present from the Trunk Show (my lips are sealed!)
If your child's imagination is inspired by a visit to a museum, a story in a book or a person on television I hope you will give them the opportunity to dive in, even if you don't know what you are doing either. That's the best! Then your child is learning with you rather than from you. They will learn how to tackle something new and handle the bumps along the way.
Sometimes just let your child lead the way.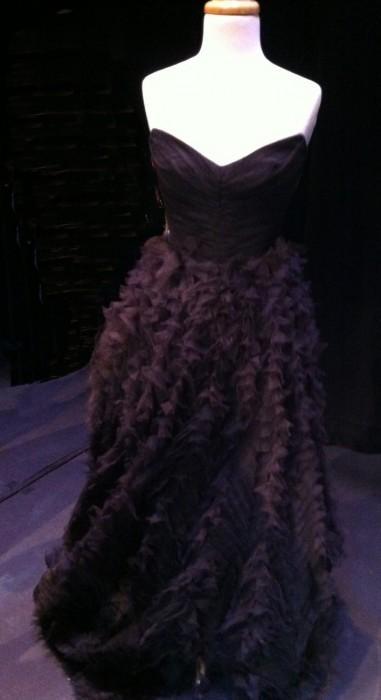 Everything is beautiful in black!
I am grateful that I practically failed sewing in high school (completely unacceptable to an OCD person like me!) driving me to teach myself so I could share my skill with my daughter.
I am grateful that together we discovered Project Runway one summer and created crazy virtually unwearable clothes.
I am grateful that I had the chance to share our story with the source of our inspiration and then call Weston to tell her I told Christian Siriano all about her and her creativity.
I am grateful that Christian was gracious and kind.
I am grateful to have dear friends like Cheminne who made it all possible.
I am blessed.
xo Barbara