Astrology has fascinated people all over the world for many years. Many Chinese people strongly believe in the zodiac or star signs assigned to themselves or others. If you can talk about the zodiac in Mandarin Chinese, you'll be sure to learn lots of interesting facts about the characteristics of different people—and then you can see if their character really matches their zodiac signs!
In this Podcast, you will learn:
(i) To ask which zodiac signs certain other people are
(ii) How to explain that zodiac signs define a person's characteristics
Dialogue:
Two colleagues are talking about zodiac signs:
(在咖啡厅)
(Zài kā fēi tīng)
(at the café)
A:娜娜和她老公离婚了,你知道么?
A: Nà Nà hé tā lǎo gōng lí hūn le, nǐ zhī dào me?
Na Na and her husband divorced, did you know?
B:知道啊。我早就说嘛,他俩的星座不相配,不可能长久。
B: Zhī dào a. Wǒ zǎo jiù shuō ma, tā liǎ de xīng zuò bù xiāng pèi, bù kě néng cháng jiǔ.
Yes, I knew. I've told you that their zodiac signs are incompatible. Their relationship couldn't last long.
A:他俩是什么星座的?
A: Tā liǎ shì shén me xīng zuò de?
What are their zodiac signs?
B:娜娜是巨蟹座。她老公是射手座。
B: Nà nà shì jù xiè zuò. Tā lǎo gōng shì shè shǒu zuò.
Na Na is Cancer. Her husband is Sagittarius.
A:这两个星座为什么不相配了?
A: Zhè liǎng gè xīng zuò wèi shén me bù xiāng pèi le?
Why are these two zodiac signs incompatible?
B:巨蟹是12星座里面最居家的星座,射手天生崇尚自由。你说他俩最后
能走到一起么?
B: Jù xiè shì shí èr xīng zuò lǐ miàn zuì jū jiā de xīng zuò, shè shǒu tiān shēng chóng shàng zì yóu. Nǐ shuō tā liǎ zuì hòu néng zǒu dào yī qǐ me?
Cancer is the most family-comes-first zodiac sign amongst the twelve signs. Sagittarius is a freedom seeker by nature. You can tell me if they end up being together eventually.
Chinese words and phrases mentioned in this Podcast:
十二星座:the twelve astrological zodiac signs
水瓶座:Aquarius
水:water
瓶:bottle
双鱼座:Pisces
双:double
鱼:fish
白羊座:Aries
白:white
羊:goat/sheep
金牛座:Taurus
金:gold
牛:ox
双子座:Gemini
双子:two people
巨蟹座:Cancer
巨:giant
蟹:crab
狮子座:Leo
狮子:lion
处女座:Virgo
处女:virgin
天秤座:Libra
天枰:weight balance, weight scale
天蝎座:Scorpio
蝎:scorpion
射手座:Sagittarius
射手:shooter, archer
摩羯座:Capricorn
羯:male goat, male sheep
老公:husband
离婚:divorce
早就说:I've told you
星座:zodiac sign
不相配:incompatible
长久:long-lasting
居家:family person
天生:born with
崇尚:believe in, advocate
自由:freedom
最后:eventually
走到一起:be together
Cultural/Grammar note:
If you want to say 'He is a family man', you can say:
他很居家/他很爱家。
Tā hěn jū jiā/tā hěn ài jiā.
If you want to ask 'what is your zodiac sign', you can ask:
你是什么星座的?
Nǐ shì shén me xīng zuò de?
To answer this question, you can say:
我的星座是……
Wǒ de xīng zuò shì …
Mandarin Chinese learning resources we recommend: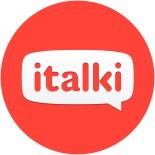 Using
Italki,
a unique system of learning
Mandarin Chinese
where you interact with
real
teachers, is widely recognised as an effective way to learn a new language! You'll make more progress and learn how native Chinese speakers really speak. Plus,
Italki
is more affordable than offline tutors, offline schools and software, and is convenient to use at your own pace and place!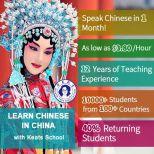 Keats Chinese School, which was founded in 2004, is one of the top Mandarin Chinese language schools in China, offering both one-on-one immersion Mandarin courses and small group Chinese classes. Located in Kunming, Keats develops personalised exercises and materials for students to meet their learning goals and requirements and can arrange a student visa for its 16 week course.