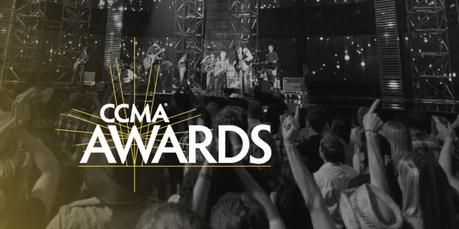 Canadian country music continues to grow with big stars, big hits, and a lot of love from fans from coast to coast. And now, we know which of the country's artists will be vying for hardware at the 2019 CCMA Awards in Calgary on September 8.
There are a lot of great and talented people on the list of nominees this year, and we would like to pass our congratulations to each and every one of them. Fantastic work, you all deserve this recognition!
For a look at the full list of awards, including musician and industry categories - Click Here!
Related: 2018 Canadian Country Music Association Awards Winners and Recap!
Check out some of our favourite photos from the 2018 CCMA Awards show and red carpet in Hamilton and then check out the list of Canadian Country Music Association Awards nominees.
This slideshow requires JavaScript.
2019 CCMA Awards Nominees
Apple Music Fans' Choice Award
★ Gord Bamford
★ Paul Brandt
★ Dean Brody
★ Tim Hicks
★ Hunter Brothers
★ James Barker Band
★ Brett Kissel
★ The Reklaws
★ Dallas Smith
★ Guylaine Tanguay
Entertainer of the Year
Album of the Year
★ The Fall - Dallas Smith
★ Feels Like That - The Reklaws
★ The Journey DNA Vol. 2 - Paul Brandt
★ New Tattoo - Tim Hicks
★ State Of Mind - Hunter Brothers
Female Artist of the Year
Male Artist of the Year
Group or Duo of the Year
Single of the Year
★ Criminal - Lindsay Ell
★ Dive Bar - Gord Bamford
★ Good Together - James Barker Band
★ Somebody's Daughters - Tenille Townes
★ Walls Come Down - Meghan Patrick
Rising Star
Interactive Artist of the Year
Roots Album of the Year
★ Black Mountain Whiskey Rebellion - Black Mountain Whiskey Rebellion
★ Both Ways - Donovan Woods
★ Heart Of Glass - Jessica Mitchell
★ Juliet - Dan Davidson
★ What We're Made Of - The Washboard Union
Songwriter(s) of the Year
★ Brett Kissel, Seth Mosley, Brad Rempel - Cecilia (performed by Brett Kissel)
★ Gord Bamford, Bart Butler, Brice Long - Down (performed by Gord Bamford)
★ James Barker, Todd Clark, Gavin Slate, Travis Wood - Keep It Simple (performed by James Barker Band)
★ Corey Crowder, Jess Moskaluke, Jared Mullins - Save Some Of That Whiskey (performed by Jess Moskaluke)
★ Barry Dean, Luke Laird, Tenille Townes - Somebody's Daughter (performed by Tenille Townes)
Video of the Year
★ Camouflage - Jess Moskaluke
★ Criminal - Lindsay Ell
★ Feels Like That - The Reklaws
★ Somebody's Daughter - Tenille Townes
★ Walls Come Down - Meghan Patrick
Slaight Music Humanitarian Award Recipient
★ Paul Brandt