On April 9th, the MTV Movie Awards was aired from a previous taping at The Warner Brother Studios in Burbank CA.   Most people remember when MTV hit the TV channels, because you could binge watch or dance to all of your favorite bands' music videos.  Since that time, MTV has expanded to reality shows, sitcoms, and movies too.  They also have their own ceremonies to celebrate excellence in those categories.  For the MTV Movie Awards, it is only fitting that the award itself is a golden popcorn statue.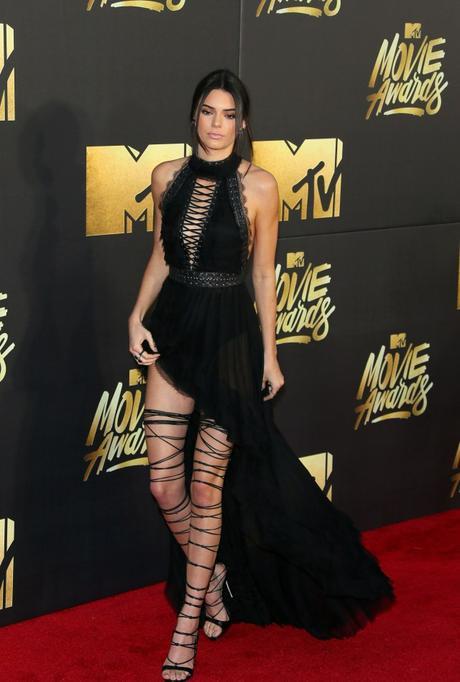 As compared to some of the other award ceremonies, the MTV Movie Awards is like the cooler cousin.  On the red carpet, you will see fashion that is on the daring side and also looks that are right on trend.  In the daring category for the MTV red carpet you will find model and Reality TV personality Kendall Jenner, who is channeling a little Goth and Elvira in this lace-up, halter top gown with lace trim, and an asymmetric hemline of sheer black ruffles.  Kendall's thigh-high, banded stilettos air on the side of danger and must have taken a village to achieve the perfect placement.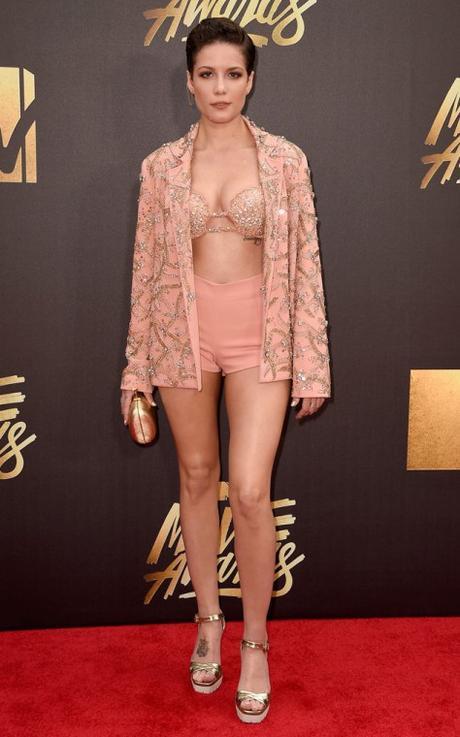 Also among the daring fashion is American singer and song writer Halsey.  She one-ups any of the Victoria Secret models in this peachy silver glitter studded bra and boy- short outfit.  Halsey's long legs are accentuated by the metallic platform sandals and the matching hip-length jacket keeps it from looking too much like a bathing suit.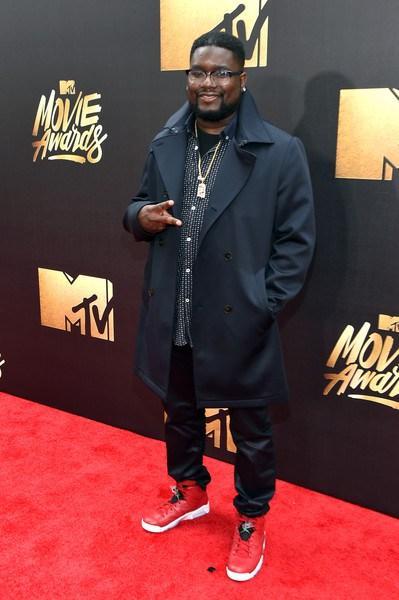 For the guys, Comedian Lil Rel Howery looks sharp in his printed button-down shirt, casual black pants, with the finishing touch of a classic navy trench.  It is really the focal point of the outfit with its crisp lines, but Lil Rel's red high-tops add just the right punch.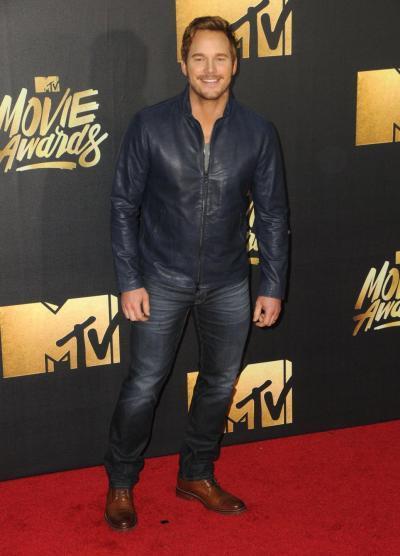 Another guy who is right on trend at the MTV Movie Awards is actor Chris Pratt, who arrived on the red carpet in a fabulous, slate blue leather jacket by designer John Varvatos.   This year, colored leather is all the rage and Chris rocks it with a pair of distressed blue jeans and burnished brown leather oxfords.