December is almost over and as we're rounding up the last of the holiday season, I decided to do a Holiday Makeup Collaboration with one of the first blogger friends I've ever had, Fenny of Ladies Journal. I am also currently celebrating my 5th Blog Anniversary and if you guys don't know, I'm having a giveaway for this event - you can head over to my Instagram, @urhappybunnie, to join and see this blog post for more details. 
Anyway, as I said, Fenny is one of my first blogger friends and when she asked me to do a collab with her, I immediately said yes! I used to have this series in my blog called Ur Made Up Face, which features bloggers and their Face of the Day and Fenny was kind enough to join me in that endeavor (Fenny UMUF). Over the years, we have kept in contact through Instagram and Facebook. She has done so well with blogging, being a beauty ambassador and a pole enthusiast, that she has made quite a name for herself in those fields in both Indonesia and Singapore. She's one of the ultimate beauty influencers that I know of and look up to. She's a lady in a complete package: beautiful, smart, and very humble. 
Today's holiday glam look is a vibrant, pretty in pink look inspired by this crushed velvet pink top that I'm wearing. Reds and pinks have been quite hot for the beauty community towards the latter half of 2016 so what better way than to pay homage to these shades than to use them for the end-of-the-year makeup look.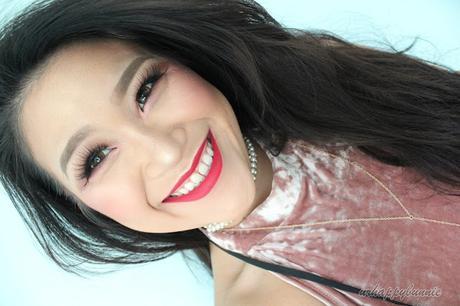 I used quite a lot of products for this makeup look so here it goes.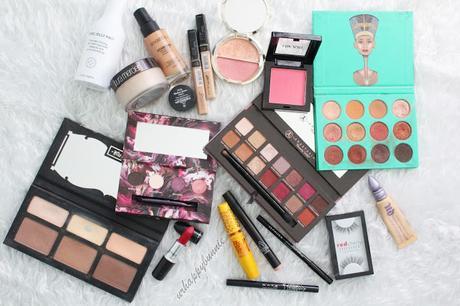 Face/Cheeks: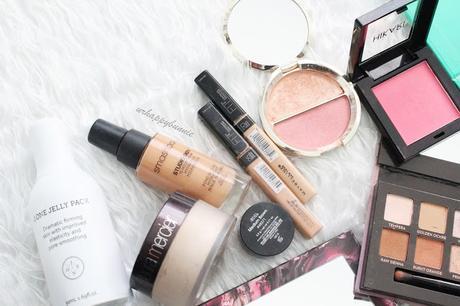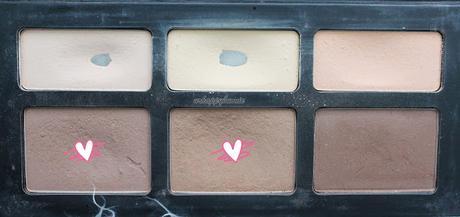 J.One Jelly Pack - I have yet to do a full review on this product but as much as it is a skin care item, it is also great to use as a primer for it's pore-smoothing properties. It minimizes the look of pores on your skin and it grips foundation really well for longevity. Just apply it to clean and moisturized face and concentrate on areas where you have more pores. 
Smashbox Studio Skin 15 Hour Wear Hydrating Foundation in Shade 2.25 - This is a recent foundation purchase but I can attest to it's long wearing claims. Also, despite being hydrating, it also has a matte finish. It is also lightweight but very buildable. The Studio Skin Foundation is formulated to make the skin look great in any lighting so it is perfect for the endless photo ops on your holiday parties.
Maybelline Fit Me Foundation in Medium and Sand - These concealers have been my go to concealers for the longest time and have been used in a lot of my makeup looks in this blog. Medium is the closest shade to my skin and I apply it first to cancel out the darkness underneath my eyes. After blending, I apply Sand on top for a brighter under eye.
Laura Mercier Transluscent Setting Powder - I'm not huge on the baking technique although I use it from time to time. I actually didn't do any baking in this look but you are welcome to do so if it tickles your fancy. I just dusted my whole face using a large powder brush with the setting powder.
Kat Von D Shade + Light Contour Palette - Using the shade Shadowplay which is the middle contour color, I used it to contour my cheeks, jaw and temples. Using a small blending brush, I used the shade Sombre, which is the contour shade to the left as my nose contour. 
Hikari Blush in Tango - This is the brightest and most pigmented bright pink blush I own. This shade perfectly mimics that "out in the cold" flushed look, which you probably don't need if you live in areas where the temperature has been quite frigid. Apply on the apples of your cheeks and blend it towards the back of your cheek.
Becca Cosmetics Champagne Pop Higlighter - Using the famous highlighter from Becca and Jaclyn Hill to top off the festive mood, apply it on the tops of your cheeks, on the bridge of your nose and Cupid's bow. 
Brows
:
Ardell Brow Pomade in Medium Brown
- I really haven't done any changes in my brow routine. I am still using this brow pomade since I discovered it's wonders early this year. I used Maybelline Fit Me Concealer in Sand to clean up the brows for a more defined look. This is he only step I added in my brow routine. 
Eyes
: The techniques I used for this eye look is very basic although it contains a lot of blending. Always remember that we all have different eye shapes so even if you follow step by step procedure in any makeup tutorial, you wouldn't be able to achieve the exact same feel and look. Being Asian, I have small, slightly hooded eyes. I do have double eyelids but it is very small unlike most people thus, I also have smaller lid space. I used shadows from three palettes, The Anastasia Beverly Hills Modern Renaissance Palette, Juvia's Place Nubian Palette and the Urban Decay Urban Addictions Palette.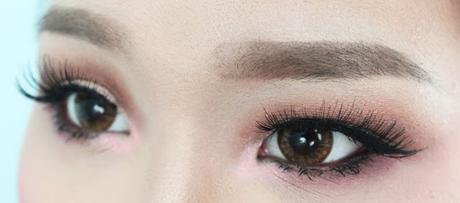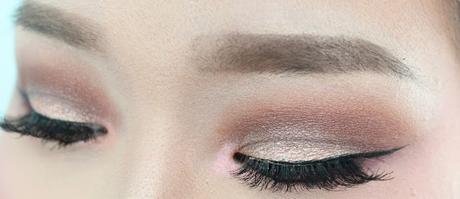 Urban Decay Primer Potion in Eden - Apply all over the lids and blend out. Set this with a transluscent powder or a bone colored eyeshadow. I usually use Lucid or Lyric from the Kat Von D Shade + Light Contour Palette just to set this area. You may, of course, skip this step, but it makes blending easier and if you are not the best with blending this is really helpful.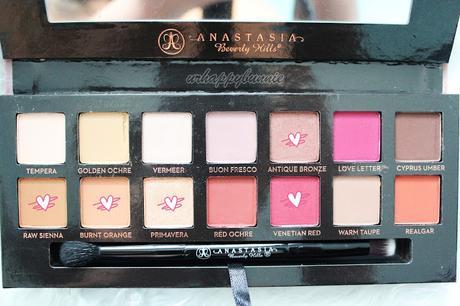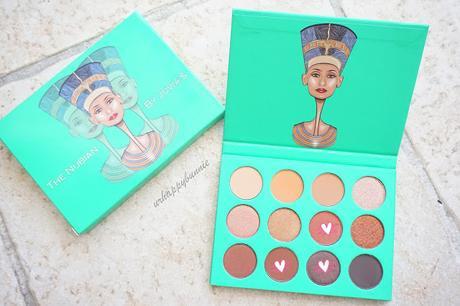 ABH Modern Renaissance Palette Burnt Orange and Raw Sienna -  Using a fluffy blending brush and mixing both shades, apply above the crease as a transition and blending color. Blend well.
Juvia's Place Palette - Using the bottom third shade from the palette, deepen up the crease with a precise contour or dome brush. Blend well with a blending brush. Use the third shadow from the second row and the second shade from the bottom row to warm up and deepen the crease even more. Use a smaller blending brush to blend everything out.
ABH Modern Renaissance Palette Primavera - Use a flat shadow brush and apply this on the blank area of your lid. Pack in the color and use the blending brush you used for the crease to blend Primavera and the crease color seamlessly.
Juvia's Place Palette (bottom third shadow) and ABH Modern Renaissance Palette Venetian Red - Apply these two shades on the bottom lash line, leaving the inner third clean. Take a blending brush and blend out the colors to soften it up.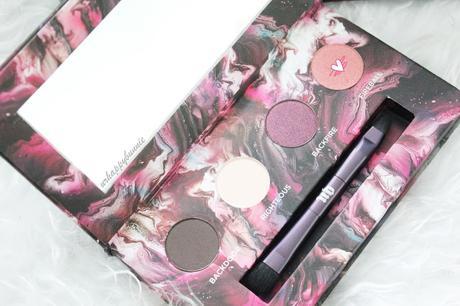 Urban Decay Urban Addictions Palette Fireball - This iridescent, peach-pink shift shadow is applied on the inner corner of the eyes with a pencil brush.
Sephora Waterproof Eyeliner in Black - Tightline and apply on the waterline
Kanebo Kate Spider Liner - Line your eyes  (do your favorite flick!)
Maybelline Colossal Cat Eyes Waterproof Mascara - Curl the lashes and apply a coat of mascara to prep for false lashes!
Red Cherry Lashes in Harley
Lips:
MAC Lipstick in Riri Woo
- This is my perfect red holiday lipstick!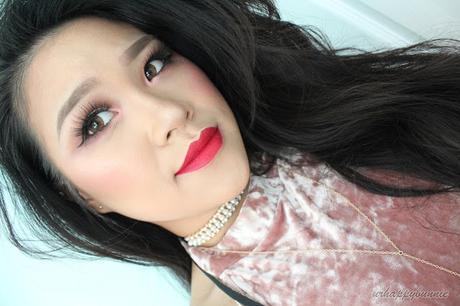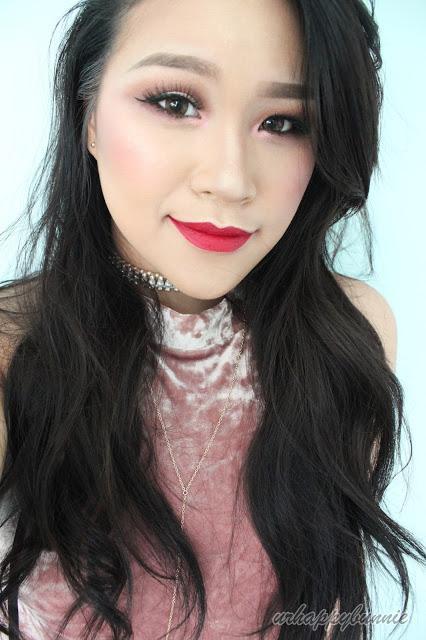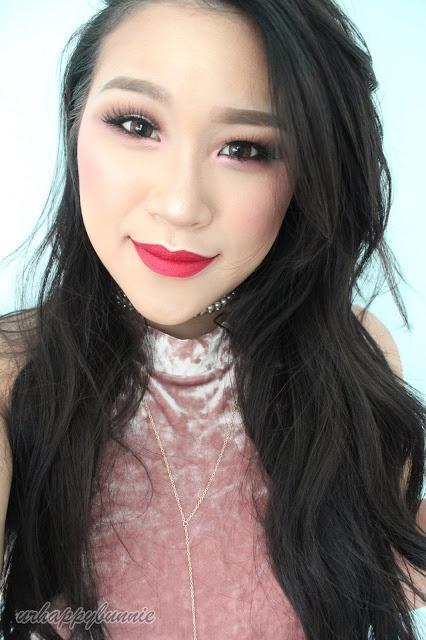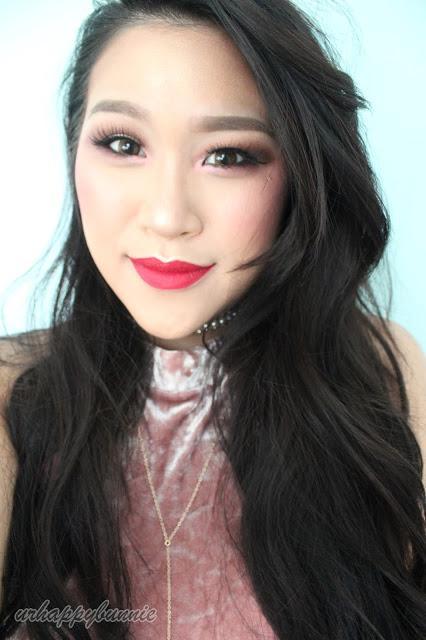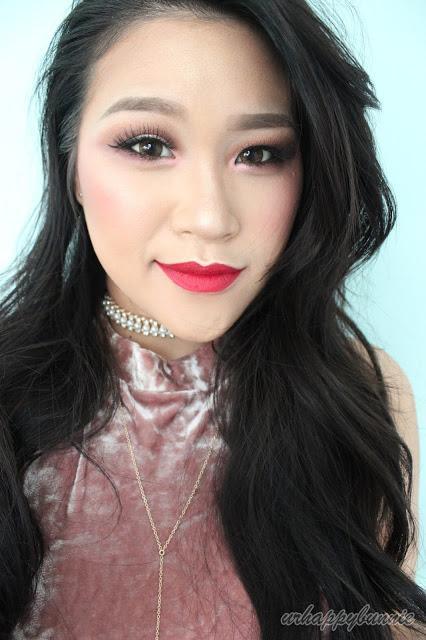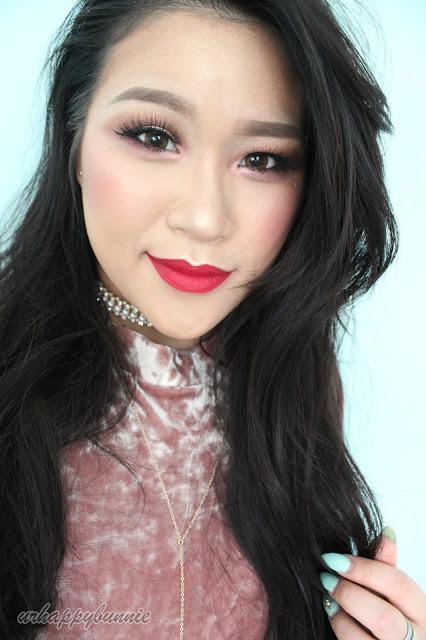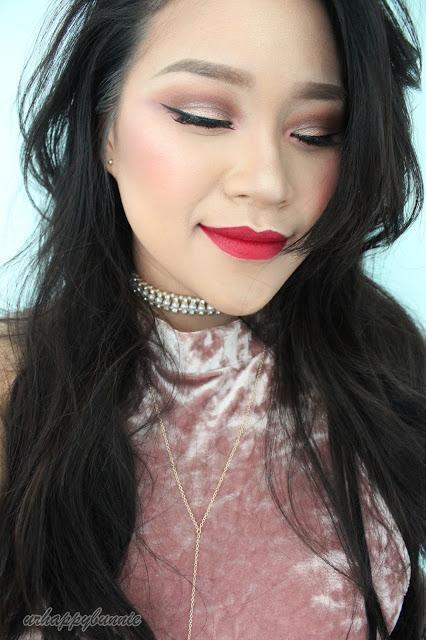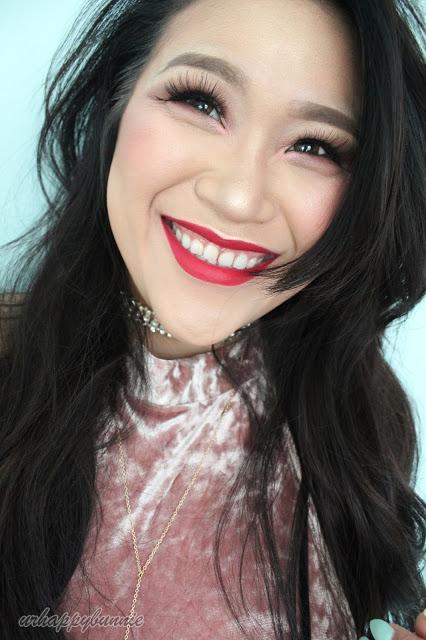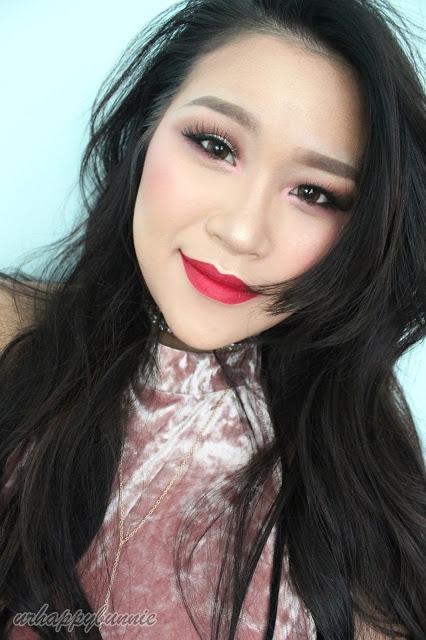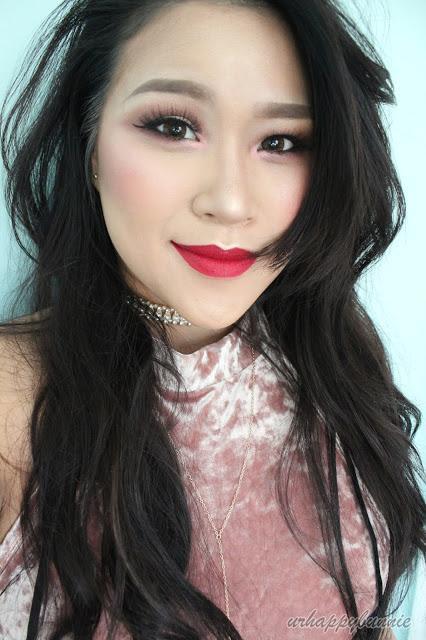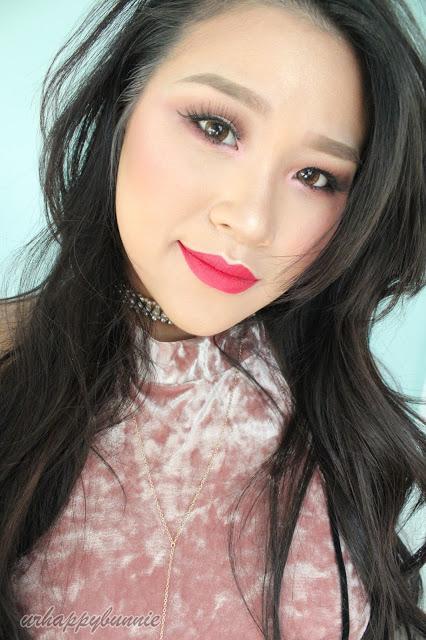 I hope you like this look holiday glam look.  Don't forget to visit Fenny at Ladies-Journal and see how she created her look! 
You still have time to join my 5th Anniversary Giveaway so hurry on to Instagram @urhappybunnie to join! It ends December 31st and open internationally.
This is my last post for 2016 and I'll see you in 2017 for more blog posts! Happy New Year my loves!