The 2016 holiday gift giving season is upon us! We've been busy little bees setting up our new Ramblin' HQ in San Antonio, TX. With that in mind we've decided to shake things up and do something a little different this year! We've got two sections of our Gift Guide for the Travel Lover this year! One for great gifts that your travel loving friends and family will enjoy while exploring the world, and the other for lovely travel inspired gifts for the travelers' home! Enjoy!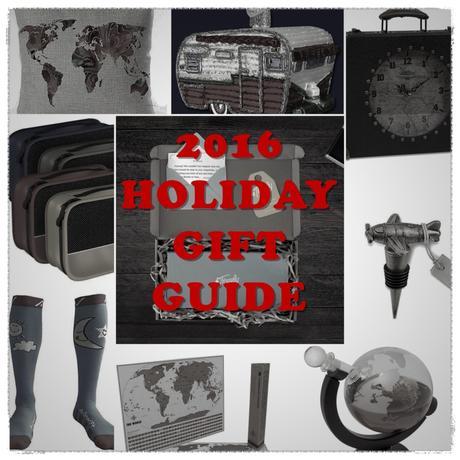 Holiday Gifts for Traveling
Tinggly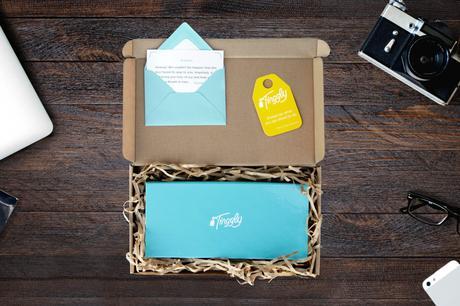 Tinggly is an amazing and flexible way for you to buy an experiences as a gift. All experiences are completely flexible, meaning that you can redeem them against any one of hundreds of different experiences. Vouchers are redeemable for up to two years and can be used in more than 100 countries worldwide! Check out some of the great options on Tinggly here.
SpeakEasy Travel Scarf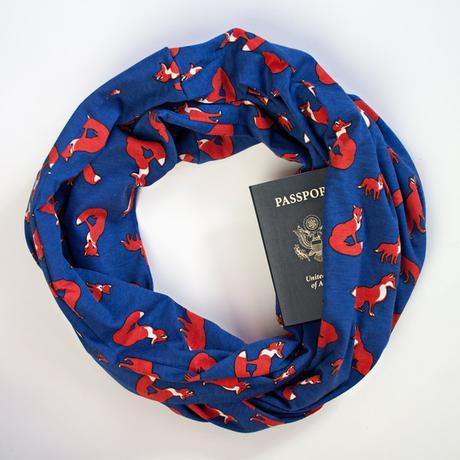 You'll never be chilly, or risk losing your valuables with these super cute yet functional scarves that include hidden storage pockets. We both own one and wear them in all climates and for just about every occasion. Also perfect for smuggling flasks…just sayin'. Check them out on Speakeasy Travel Supply!
Roaming Cooking  Travel Cutlery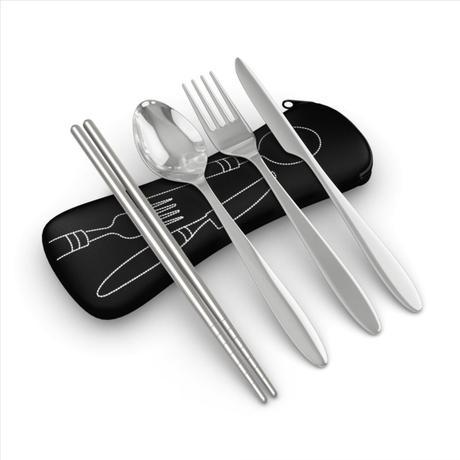 While on the road we found ourselves eating with a ton of disposable cutlery. We found that it was both wasteful and not good for the planet. We found these awesome sets from Roaming Cooking and fell in love. They'd make a great gift for the active traveler or camper in your life and also be a gift to the Earth. :-)
Travel Packing Organizers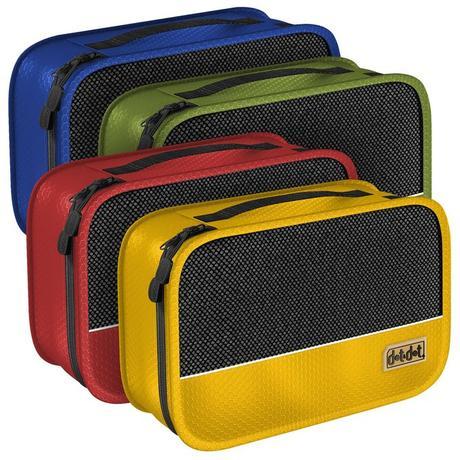 Traveling with a slew of electronics has now become the norm. Phones, cameras, laptops and tablets all need chargers and other accessories and it is easier to find them if you keep them all organized in one place. – Get this Electronic Organizer Set at Amazon
Travel Bottles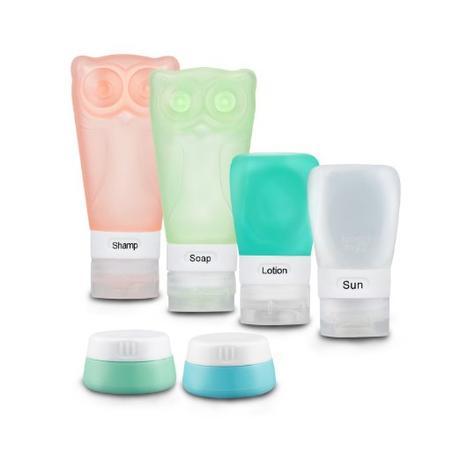 Hoo ever said that your travel bottles had to be boring? Tell the TSA you give a hoot about safe travels with these fun owl shaped TSA approved travel bottles on Amazon.
Travel Socks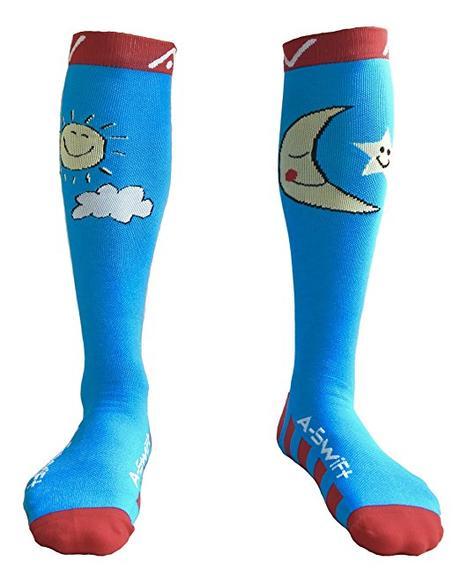 You know what makes a great stocking stuffer? Socks! No seriously,  these babies aren't your ordinary stockings. These are compression socks that'll keep you comfy warm on those long haul flights across the world. Check out a ton of cute ( and boring ) designs on Amazon.
Portable Pooch Gear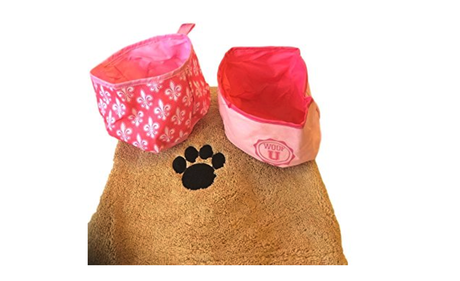 If you love to travel with your pooch, you already know that they can easily find a mess where ever they go. Keep them spiffy clean, watered, and well fed with this fun travel sized towel and bowl kit.
Travel Bag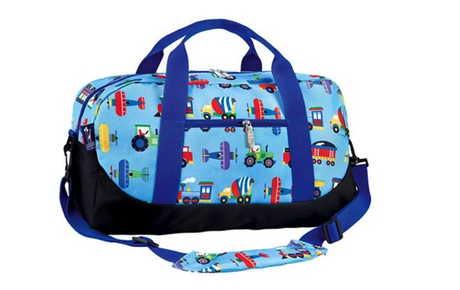 Share your love of travel with this adorable duffel bag! It's the perfect size for day trip or to use as carry on bag.
Travel Inspired Home Gifts
Scratch Off Travel Map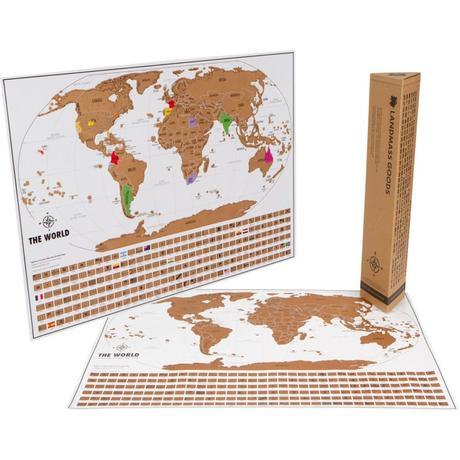 Keep track of your adventures, or inspire your family to travel more with this awesome scratch off travel map. It lets you scratch off each destination you've visited which is a fun way to knock those countries off your bucket list! You can find this great gift on Amazon.
Travel Inspired Pillows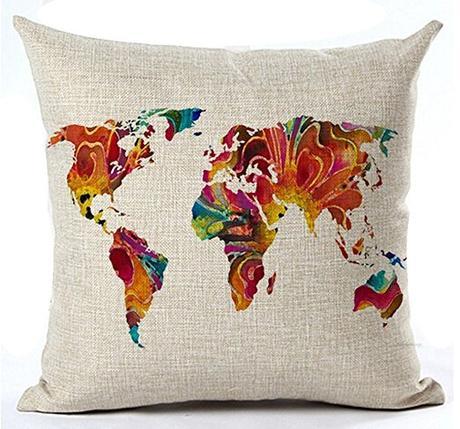 This collection of travel inspired pillows will add a lovely splash of color to your home. With tons of styles to choose from there's something for every travel lover's home. Find these travel pillows on Amazon.
Travel Inspired Blanket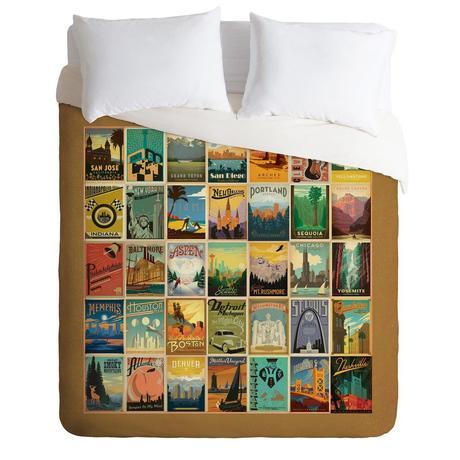 I absolutely love retro styled travel posters. Now I can keep myself warm and snuggly while also enjoying awesome art with this cozy sherpa blanket.
Globe Decanter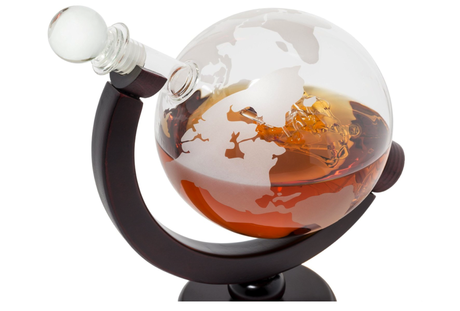 Sip whiskey and talk travel with this awesome glass globe decanter! No travel (or whiskey ) lover should be without this beautiful conversation starter.
Camper Ornament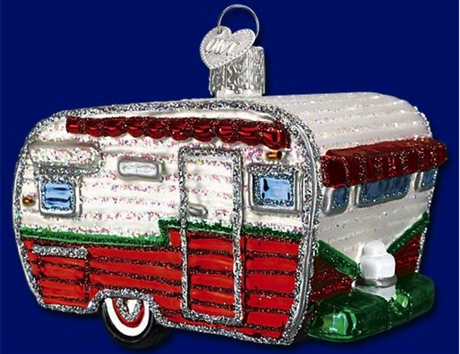 This camper ornament is perfect for the RVer's Christmas tree. It's a great way to keep your travel memories top of mind during the holidays and it's super cute.
Wine Stopper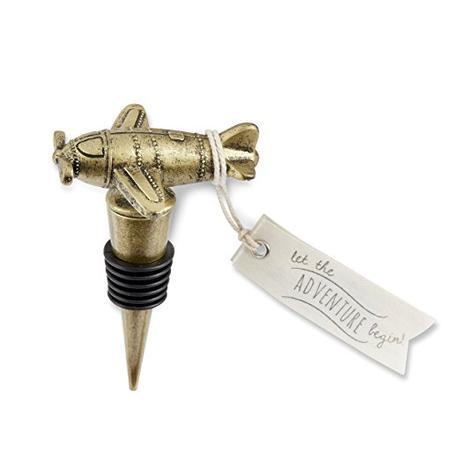 What travel lover doesn't enjoy a nice bottle of wine? Now they can combine both travel and fancy drinks with this adorable travel inspired wine stopper. It's an great stocking stuffer and also has a matching bottle opener and compass stopper on Amazon.
Steamer Trunk Table