Home / Goedeker's News / 2016 Goedeker's Appliances Annual Public Service College Book Scholarship 2nd Honorable Mention
Yesterday we announced the first Honorable Mention for our Public Service Scholarship: Rachel Jonassen Bittman. Today we announce our 2nd Honorable Mention. The two honorable mentions will be awarded $100, and the top winner will be awarded $500.
1st Public Service Scholarship Honorable Mention: Reginald Howard II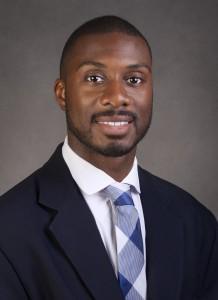 Reginald Howard II is a second year student at Santa Fe College completing his final requisites for application to the College of Pharmacy at the University of Florida. He works full time as lead pharmacy technician at CVS in Gainesville and he also serves as a Student Ambassador and senator on Student Government.
Here is an excerpt from his essay:
"Life is thrilling roller coaster ride that can be easily taken for granted. I have been fortunate to still have the opportunity to enjoy this ride. After my time in the United States Army and other once-in-a-lifetime events, I found my passion in life and it is medicine. I have found a great passion in helping people with their medication and this gave me the drive to work to apply to pharmacy school and eventually become a Doctor of Pharmacy (PharmD). I have never felt as accomplished as I do working as a lead tech at CVS Pharmacy.
......
Growing up, my mom was always having health issues and it gave me inspiration to try to contribute to the world and maybe in the future a child will not have to pick up six or seven medications for their own parents. Medication is very important to this world, but I would love to research and find a way to decrease the need for it. The human body is an amazing combination of things and if we could narrow down the point of error where we begin deteriorating prematurely. As I stated before, life is a roller coaster and we should all have a good ride and exit the ride when we have enjoyed that thrills. If I could find a way to help someone, even one person, have one more loop on their own roller coaster then my academic career would be worth every challenging minute."
We wish all the best and all the luck to Reggie as he continues his passionate journey.
About The Author