With Fashion Week kicking off in New York City, it is time to consider what the most popular fashion trends for women in 2014 will be. This is an exciting time of year for many women. Whether the trends are experimental, retro, or bold, the possibilities are positively thrilling.
What's hot and what's not in 2014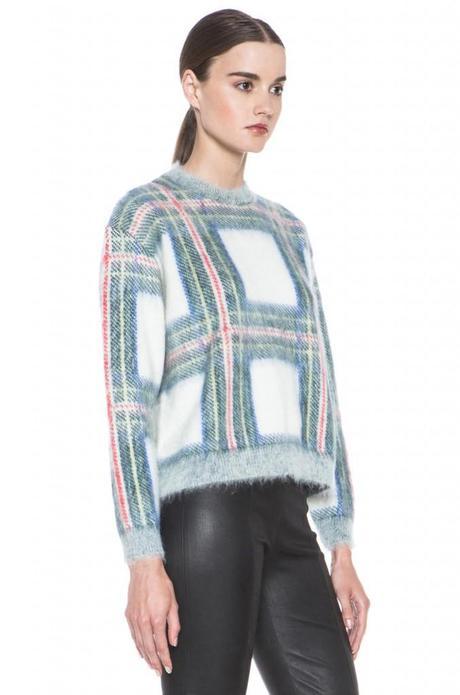 Every year, the fashion season brings forth a new decade from which it draws inspiration. In 2014, that decade happens to be the 1960s. In fact, the 60s are back in a big way with miniskirts, knee-high boots, and clunky jewelry reminiscent of Edie Sedgwick and Twiggy. However, retro chic isn't the only theme this season.
Just in time for the fall, knits are paving the way for fashionistas that want to look good and stay warm. Designers such as Stella McCartney and Marc Jacobs are going the distance with the sweater – it's not just for your top half anymore. Look for sweater pants, skirts, and dresses in simple colors as well as intricate Fair Isle prints. Remember that this season, nothing is too big or too detailed. The extreme turtleneck is going to be what's hot – say goodbye to tight-fitting turtlenecks this year.
Thought your little black dress would never go out of style? It probably won't, but wearing dresses by themselves is a fading trend. Think dresses over pants for a more rugged look with just the right touch of femininity. If you want to look hot this season, go for your favorite pants and dress!
Saving money on the top trends
If you splurged every season on the latest styles and trends, you might quickly run out of money – especially if you think you've got to order straight off the runway. Don't break the bank, especially on duds that might not be so hot next season. Instead of heading to the big retailers and department stores, why not consider discount chains?
Another great way to save big bucks on fashion is to check online. Sign up for newsletters and notifications from your favorite retailers, designers, and brands and you'll find out about their secret sales, get coupons, and save on your next purchase. You can also look for online discount codes before checking out – you might be surprised at what you find and how much you can save.
Shopping out of season is also a good way to get great fashion accessories and clothing at a discount. Shop for spring and summer in the fall months, then look for your summer garb during the winter. Pay attention to Fashion Week previews and trends to get the most of your bargains on styles that will likely last more than one season.
Other trends
Clothing, shoes and accessories aren't the only trends to keep an eye out for this year. If you want to look good in your dazzling duds, you will need to watch your weight and stay as healthy as possible. Every year it seems that there are several fad diets that come out – so be careful! Often, these fads are just that – fads – and won't do much for your weight loss efforts or stylish figure.
Stick to the tried-and-true diet tips such as eating a well-balanced diet, getting plenty of exercise and sleep – and drinking lots of water. You can also add herbal teas – Jasmine Tea in particular – to your daily routine. Herbal teas are rich in antioxidants, those nifty little compounds that fight the free radicals in your body to prevent certain types of cancer, heart disease, weight gain, and aging.