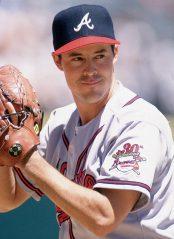 Greg Maddux: 355 wins, four Cy Young Awards. First ballot Hall of Famer?
The 2014 Baseball Hall of Fame ballot was announced today, and as I wrote a couple years ago, there are few clear answers in Hall of Fame voting these days. This year presents an even tougher field to choose from than last year…all thanks to the "Steroid Era" and baseball writers' reactions to it.
If you had a vote to cast, which players would you choose? Do you vote for suspected steroid users, or just those who appear clean? Do you vote for clear-cut Hall of Famers whose careers may have been tainted, or do you vote for marginal Hall of Famers whose performances were (as far as we know) never in question?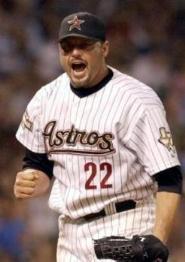 Roger Clemens: seven Cy Young Awards and an MVP trophy. Hall of Famer?
As is the case with the Baseball Writers Association of America ballot, you can choose up to but no more than 10 players. Vote below, and feel free to leave comments on your thought process!
<a href="http://polldaddy.com/poll/7597423">Take Our Poll</a>