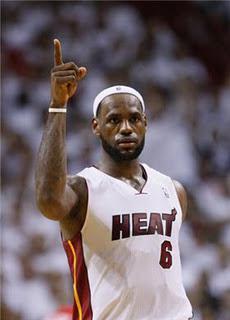 Photo: Bettor.com
The NBA Lockout has come to an end, and the season is scheduled to tip-off on Christmas Day with a killer set of games. As with any pre-season, (even the delayed ones), a power rankings debate is going to have to happen. It's as inevitable as a Steve Nash dime, or a Kobe Bryant step-back jumper.
For the Beard and Stache, Troy Ballard and Adam Parker get into the NBA groove, breaking down the top 10 teams:
#10. Orlando Magic/Orlando Magic
Troy:
Orlando Magic 
- As long as Dwight Howard is on the court in Orlando, they are going to be one of the top teams in the NBA. Despite having absolutely no help last season, Howard managed to lead the Magic to the playoffs. Orlando did go one-and-done last year, but they're still a threat with the best center in the NBA.
Adam:
Orlando Magic -
If Orlando can keep Dwight Howard from bolting for greener pastures after this season, they might move up on the list. However, as it stands right now, they're a team desperate for some continuity around Howard. Point Guard Jameer Nelson is a nice piece, but beyond those two they don't really have much going for them, and unless they can unload the terrible contract of the overpriced and all but washed up Hedo Turkoglu, I don't see them making much noise in the playoffs again this year.
#9. Denver Nuggets/Memphis Grizzlies
Troy: 
Denver Nuggets
 - The Nuggets went on an amazing run last season following the trading of Carmelo Anthony. Denver received amazing return for their superstar forward, and they have built their team for the future. With a solid veteran center like Nene, the Nuggets can easily be called one of the best teams in the Western Conference.
Adam:
Memphis Grizzlies
- Zach Randolph was one of the nicest surprises last season, and besides him, the Grizzlies have quietly amassed one of the deepest and most talented squads in the NBA. After knocking off the Spurs in the first round of the playoffs last season, despite being without their best player in Rudy Gay, they proved that they were a tough, persistent bunch who are ready to make a splash.
#8.  San Antonio Spurs/San Antonio Spurs
Troy:
San Antonio Spurs 
- The Spurs finished in the Western Conference last season with the best overall record, and then lost in the first round to the Memphis Grizzlies. The only problem with the Spurs is their age, and their playoff loss last year proved they didn't have the longevity to play on a high level all season. Especially against younger teams. With a shorter schedule, this plays right into the hands of Tim Duncan and Tony Parker, and they are a legitimate Finals contender.
Adam:
San Antonio Spurs
- This team is just too good and too experienced to not be on this list. Gregg Popovich is a phenomenal coach. Tim Duncan, despite his advanced age, is still a productive player. Manu Ginobili is a poor man's European Kobe Bryant. The shortened season should help this aging team stay fresh to make another run at a title.
#7. New York Knicks/New York Knicks
Troy:
New York Knicks 
- The Knicks made a huge move by trading for All-Star forward Carmelo Anthony last season. And New York made an impressive showing in the playoffs with Anthony and Amare Stoudemire, but ended up falling short
against Boston. With a few months off, and the elite talent on the table, New York is looking sharp coming into this season.
Adam:
New York Knicks
- The Knicks front office pulled off some miracles and landed Carmelo Anthony to pair alongside Amare Stoudemire. They have loads of talent, but I still feel like they need another piece before they can get over the hump in a top-heavy Eastern Conference. Learning how to play a little defense would go a long way.
#6. Boston Celtics/Boston Celtics 
Troy:
Boston Celtics
 - Like always, the Celtics are a threat. Boston has a talented young point guard in Rajon Rondo, and a fleet of veterans that make the Basketball Hall of Fame shake with excitement. Given the success of Boston over the past five years, it would be unfair to discount them from contention.
Adam:
Boston Celtics 
- It's clear that Danny Ainge knew what he was doing when he brought the Big Three together in Beantown. Rajon Rondo is a nightly triple-double threat, and he has two, if not three, first-ballot hall of fame teammates to dish the rock to. The only thing that bothers me was seeing Boston trade away Kendrick Perkins. Many people sorely underestimate how valuable he was to this team.
#5. Oklahoma City Thunder/Oklahoma City Thunder
Troy:
Oklahoma City Thunder 
- The Thunder have been a favorite pick to go to the NBA Finals for the past few years behind the combined effort of Kevin Durant and Russell Westbrook. However, they have fallen short against veteran teams and their youth has caught up with them in the postseason. This team is only going to get better, and this could be their year in the Western Conference. 
Adam:
Oklahoma City Thunder
 - Oklahoma City has two of the brightest young stars in the NBA suiting up for them every night in Russell Westbrook and back-to-back scoring champ Kevin Durant. Youth and inexperience has hurt them in the past, but bringing in Kendrick Perkins late last season and locking he and Durant up to long-term deals proves that the team is on the road to greatness and is willing do to anything to get there.
#4. Dallas Mavericks/Chicago Bulls
Troy:
Dallas Mavericks 
- I know that Dallas is the defending champs. I know that Dallas has Dirk Nowitzki. However, this Mavericks team isn't getting any younger. And I don't want to call last year's NBA Finals win a fluke, but I'm not sold on this team going all the way again. They are good, no doubt, but I don't think they are great.
Adam:
Chicago Bulls
- Derrick Rose is probably the most electrifying player in the NBA for my money. The reigning league MVP seems to have a limitless talent base, and it's even crazier that he's still only 23. However, you can't win championships alone no matter how great you are. Basketball is a team game, and Rose will need his teammates, most notably Carlos Boozer, to start carrying their own weight offensively if this team really hopes to contend.
#3. Los Angeles Lakers/Los Angeles Lakers
Troy:
Los Angeles
Lakers
- I know some people will be upset that I'm putting the Lakers above the Mavs'. But as I already stated, I'm not sold on Dallas. Kobe Bryant and Los Angeles are proven winners. Phil Jackson or no Phil Jackson, this team can win games and they are part of the elite in the NBA.
Adam:
Los Angeles Lakers
- It will be interesting to see how the Lakers fare with Mike Brown in place of the newly-retired 'Zen Master' Phil Jackson. Do I think they can be great? Sure. We all know that Kobe will continue to get his like he always does. The main question mark surrounding this team is whether Pau Gasol can rebound from a below-average season where at times he looked like a chicken with his head cut off. The Lakers will also need young man-child Andrew Bynum to be more of a man and less of a child on the court if they want to hoist the Larry O' Brien championship trophy come season's end.
#2. Chicago Bulls/Miami Heat
Troy:
Chicago Bulls 
- Even though reigning MVP Derrick Rose had almost no supporting cast last season, the Bulls nearly beat the Heat in the playoffs. Rose is a one man army, and he is only getting better as the seasons go by. Hopefully the other expensive pieces the organization went after start paying dividends in Chicago.
Adam:
Miami Heat
- The Heat clearly have the most talented team on paper in the entire league by a large margin. That being said, LeBron James needs to siphon off some of Kobe's killer instinct and fourth quarter clutch for himself before I believe in them. It's only fair to slot them here, considering that they lost to the Mavs' in the Finals, not the other way around.
#1. Miami Heat/Dallas Mavericks
Troy:
Miami Heat
- The best team is also the most talented team in the NBA. It's still a mind blowing trio of LeBron James, Dwayne Wade, and Chris Bosh, and they have the ability to be unstoppable. I can't name a more talented team in recent memory, and I'd be shocked to see them lose like they did a second time.
Adam:
Dallas Mavericks
- If I'm not mistaken, the Mavs' are the defending champions. Not to mention that Dirk Nowitzki can't be guarded by
anyone
one on one. They also won the Finals without one of their best wing players in Caron Butler. As long as Caron Butler is healthy and they can re-sign Tyson Chandler, you can't bet against the defending champs until someone beats them.
Be sure to follow Beard and Stache on Twitter 
@BeardAndStache
, and also Troy 
@TroyBallards
 and Adam 
@Adam_Parker43
, Like our Facebook page HERE!