I picked up this 2009 Archives Heaven Hill 10 Years American Whiskey for our SCWC 20 Blind Bourbons event which we held a couple of weeks ago. It was an awesome event like the 20 Blind Ryes and revealed quite a bit about the group and how we perceive the quality of different levels of bourbon. Well, bourbon and American Whiskey because this isn't a bourbon.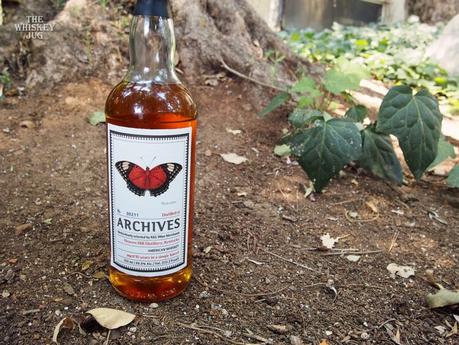 Yes it was distilled at Heaven Hill and yes it's aged in a new charred oak cask, but it wasn't aged completely in America. Some, or most, of its aging happened in Scotland where it was also bottled. So legally it can't be called bourbon and is why it's labeled as an American Whiskey. Interesting stuff right? Let's see how it tastes.
2009 Archives Heaven Hill 10 Years American Whiskey – Details and Tasting Notes
Whiskey Details
Region: Kentucky
Distiller: Heaven Hill Distillery
Bottler: Archives
Bottled For: K&L
Mash Bill: 78% Corn, 10% Rye, 12% Malted Barley
Cask: Used Oak
Age: 10 Years (09-19)
ABV: 66.6%
Cask Strength | Non-Chill Filtered | Natural Color
Barrel: 3448496
Bottles: 247
Price: $120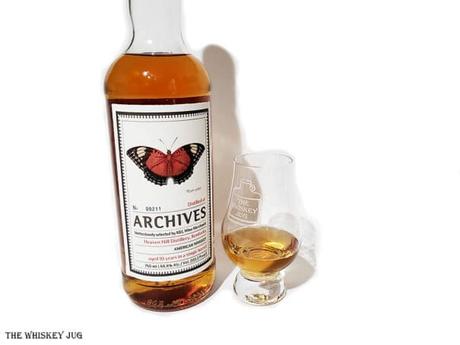 "There are huge differences in maturation between Scotland and Kentucky, but there's still something inherently bourbon-y about this special spirit. This whisky spent six years in Kentucky in used cooperage before making the journey to Scotland four 4 more years." – K&L
Tasting Notes
EYE
Light caramel
NOSE
Honey, oak, fruit taffy, nuts, char, oil, mint and freeze-dried strawberries.
PALATE
Sweet corn, caramel, oak, fruit taffy, barnyardy hay, peanut butter, vanilla ice cream, anise and clove.
FINISH
Long -> Fruit, oak, nuts and hay.
BALANCE, BODY & FEEL
Good, full oily, velvety.
2009 Archives Heaven Hill 10 Years American Whiskey – Overall
Aroma is super light and hard to grasp but water helps a bit and brings out some nice brulee and Kouign-Amann-like pastry notes that rise up along with the oaky, spicy and darkly sweet notes; Palate grows in spiciness as it opens and is filled with some weird but good fruity notes and it gets a touch minty with water bringing out more spicy notes and a light touch of peanut butter and herbal notes; Finish is nice and comes through like an oaky trail mix.
I like this whiskey, it's not bad, but it's missing that Heaven Hill essence and leaves me craving the real thing.
---
2009 Archives Heaven Hill 10 Years American Whiskey – Final Thoughts and Score
This is good, but far from stellar, and ends up being more interesting on a philosophical level than on a drinking level. Taking aside that it's a single barrel, the experiment of aging in Scotland shows just how important the heat and humidity of Kentucky are to the overall profile of what we typically end up drinking.
I enjoyed this 2009 Archives Heaven Hill 10 Years American Whiskey for what it is and what it represents, but I'm not sure I'd ever get another at this price. I understand it's super inflated from being shipped from USA to Scotland and then back to the USA, but at the end of the day I'd rather pick up two bottles of ECBP instead.
SCORE: 3.5/5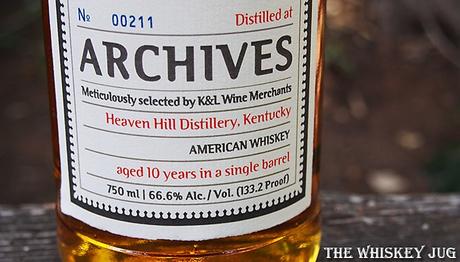 2009 Archives Heaven Hill 10 Years American Whiskey Review
$120
Summary
This is just ok. On the upside of OK, but nothing that gets me excited and seems to be missing most of that true Heaven Hill character.
Overall
3.5 Sending
User Review
0

(

0

votes)
Comments Rating
0

(

0

reviews)