Next up in our Ledaig-focused scotch review series is the 2005 Single Malts of Scotland Ledaig 11 Years. Purchased for a Malt Nuts tasting done almost exactly 2 years ago (our Heavily Sherried Ledaig tasting) this is a bottler that was only really found in the UK… till now.
The Single Malts of Scotland were launched in the USA a bit earlier this year and I have a rundown of their inaugural releases coming. A release set that includes a 14 yo sherried Ledaig an old Ben Nevis and three other whiskies that helped launch this brand in the US with a splash.
2005 Single Malts of Scotland Ledaig 11 Years Review: Details and Tasting Notes
"From Gaelis meaning 'safe heaven'. Ledaig is the old name for Tobermory distillery and shows off the smoky whisky it producers with flavours of earth and tarred rope."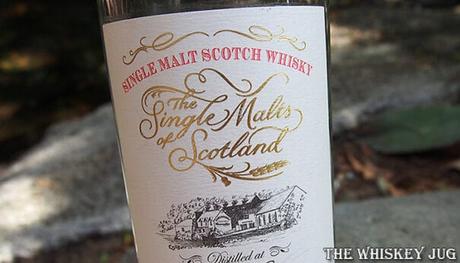 Details (price, mash bill, cask type, ABV, etc.)
Region: Islands, Scotland
Distiller: Tobermory
Bottler: Specialty Brands
Mash Bill: 100% Malted Barley
Cask: Sherry Butt
Age: 11 Years (05-06-2005 / 06-07-2016)
ABV: 56.8%
Cask Strength | Non-Chill Filtered | Natural Color
Cask: 900161
Bottle: 1/564
Price: NA – Auction, Specialty Store or Private Seller (~$100 when purchased)
Tasting Notes
EYE
Drying blood
NOSE
Spiced, smoked and sherry soaked marshmallows. Roasted nuts, leather, oak, pepper, dried dark fruit, ash, anise and herbal spice.
PALATE
S'mores dipped in sherry. Citrus, saline, chocolate Twizzlers, dried orchard fruit, salted caramel and some menthol and baking spice.
FINISH
Long -> Dried dark fruit, spice, and malt fade to smoke and cocoa.
BALANCE, BODY & FEEL
Great balance, full body and a soft round feel.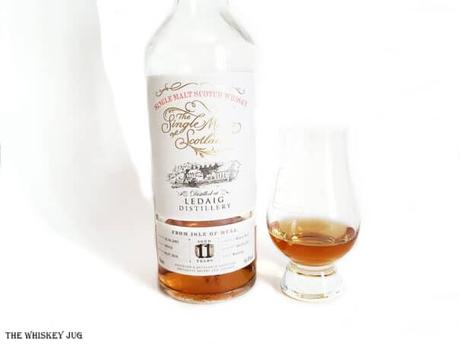 2005 Single Malts of Scotland Ledaig 11 Years Review: Overall and Score
Aroma is deeply layered with sweet and earthy notes that scream what it is: sherried Ledaig; Palate is shockingly complex with flavors that run across the map from earthy to sweet to savory and salty; Finish is lovely and I want the smoked cocoa aspect to never end. I'm a big fan of this whisky.
This is a great example of sherried Ledaig. The 2005 Single Malts of Scotland Ledaig 11 Years carries a heavy sherry profile, but not overly so and it retains a great balance with a multifaceted delivery. Adding water brings out a bit more of an herbal character and a brown sugar sweetness which adds to the complexity.
SCORE: 4/5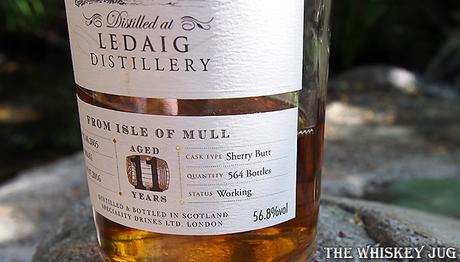 2005 Single Malts of Scotland Ledaig 11 Years Review
$100
Overall
4
Nose

(4)

Palate

(4)

Finish

(4)

BBF

(4)
Sending
User Review
0

(

0

votes)
Comments Rating
0

(

0

reviews)

2005 Single Malts of Scotland Ledaig 11 Years Review Summary
Bold, sweet, earthy and complex. I like this whisky a lot and wish there was more of it around. This is the kind of sherried Ledaig I could sip on every day.