It has taken me a while to really and truly appreciate the beauty of short stories - for the longest time I could not quite get into them, as they yanked me out of the world or a character just as I was getting into it. Nowadays, I read short stories and I marvel at how the writer has managed to tell me so much about a character, a place or a situation in such a limited time. With this new found appreciation has come a re-read of short story collections with new eyes, along with a search for new ones. Whether you've always loved short stories, or like me are have come to love them - here are 20 collections of short stories from African women writers 
(although, I have thrown in a few that are either novels/novellas in short stories or contain interconnected stories)
.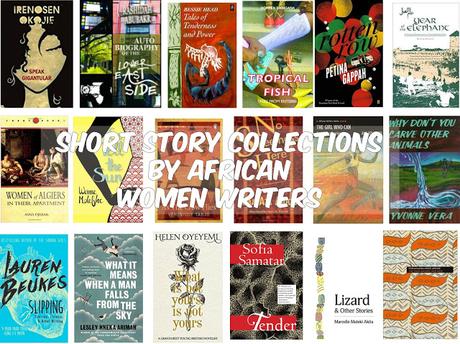 Year of the Elephant
by Leila Abouzeid (translated by Elizabeth Warnock Fernea
)
First published in Arabic in 1983, when published in English in 1989, Year of the Elephant was one of the first novel by a Moroccan woman to be translated from Arabic into English. 
Consisting of a novella and eight short stories, t
he title refers to a famous battle described in the Qu'ran, and t
he collection centres on
 life in the wake of Morocco's successful struggle for independence from French occupation. In the novella, the protagonist, Zahra, has just returned to her hometown after being divorced by her husband for being too traditional and unable to keep up with his modern way of life. Having devoted herself, alongside her husband, to the creation of an independent Morocco, she had expected to share the fruits of independence with him, but instead she finds herself cast out into a strange world. As Zahra struggles to find a place for herself in this new Morocco, her efforts reflect Moroccan society's attempt as a whole to chart a path in the conflict between tradition and modernism.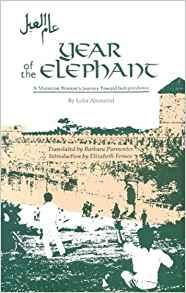 No Sweetness Here: And Other Stories
by Ama Ata Aidoo
A collection of 11 stories, which range from the politics of wigs to the joys of motherhood. In this collection, Ama Ata Aidoo explores postcolonial life in Ghana with honesty and humor. Tradition wrestles with new urban influences as Africans try to sort out their identity in a changing culture. True to the tradition of African storytelling, the characters come to life through their distinct voices and speech. If there is no sweetness, there is the salt essential to life, even if it comes from tears, and the strength that comes from a history of endurance.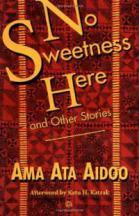 The Girl Who Can And Other Stories
by Ama Ata Aidoo
In The Girl Who Can Ama Ata Aidoo looks at the roles and rules, and the games people find themselves playing, often unwillingly. 
Aidoo elevates the mundane in women's lives to an intellectual level in an attempt at challenging patriarchal structures and dominance in African society. Written from a child's perspective, Aidoo subverts the traditional beliefs and assumptions about the child's voice. Her inimitable sense of style and eloquence, explores love, marriage and relationships with all the issues they throw up for the contemporary African woman. In doing so, she manages to capture the very essence of womanhood.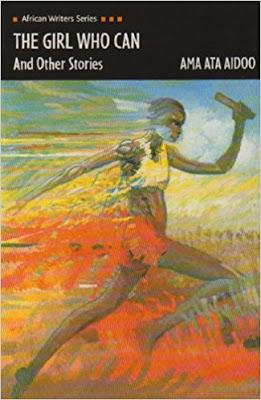 Diplomatic Pounds & Other Stories by Ama Ata Aidoo
Diplomatic Pounds and Other Stories, is a collection of Ama Ata Aidoo's short stories that brings together diverse themes that speak to the relationship between Africa and its Diaspora in terms of home and exile and a sense of belonging and alienation. The collection reveals the intricacies of friendships and love relationships and the complexities involved in African Diaspora connections, engaging with a sense of anomie and fragmentation that is partly a consequence of living across different cultures – African and the West and reveals her interest in presenting common human frailties.  The stories cover a broader range of people within the African Diaspora than in her previous collections, expanding in a different way on the theme of African relationships and interconnections with its Diaspora. Diplomatic Pounds chronicles how returning sons and daughters relate to a mother continent that they clearly love, but which they also take great issue with.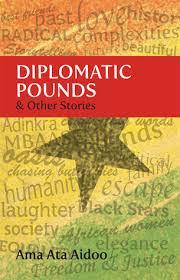 Autobiography of the Lower East Side: A Novel in Stories by Rashidah Ismaili AbuBakr Autobiography of the Lower East Side is a novel in short stories, set in New York during the late nineteen-fifties and the turbulent decade that followed. It pulsates with the heartbeat of Manhattan's Lower East Side in the 1960s, its artists and activists caught in the racial, sexual, political, and class tensions of the era. Inhale the spices from tenement hallways, smell the sweat and garbage in the streets, feel the sweltering heat of summer in the City. Taste the texture and densities of African dishes: the rice and pepper sauce, stewed fruits, tagine, okra soup, bread and fish. Walk the alphabet streets in the daytime, weaving among pushcarts, or at night in the biting winds of winter, footsteps too close at your back. Sway to the cool jazz. Groove to the lilt of African voices reciting poetry, intoning prayers. Follow a junkie riding out a Jones, an anarchist handing out pamphlets, a pacifist leading a draft resister on the Underground route from New York City to Canada. Ismaili's richly-evoked setting presents characters learning to survive in the jazz scene, the theater, and the arts while dealing with interracial relationships, abuse, addiction, and the toll of the Vietnam draft.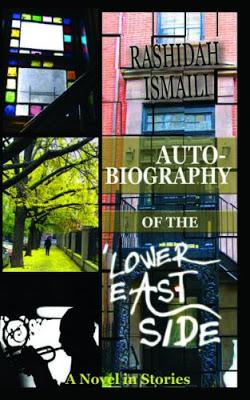 The Thing Around Your Neck by Chimamanda Ngozi Adichie
In these twelve dazzling stories, Chimamanda Ngozi Adichie explores the ties that bind men and women, parents and children, Africa and the United States. Searing and profound, suffused with beauty, sorrow, and longing, these stories map, with Adichie's signature emotional wisdom, the collision of two cultures and the deeply human struggle to reconcile them. From a medical student who hides from a violent riot with a poor Muslim woman whose dignity and faith force her to confront the realities and fears she's been pushing away. To a woman that unlocks the devastating secret that surrounds her brother's death, the stories are searing and profound, suffused with beauty, sorrow and longing.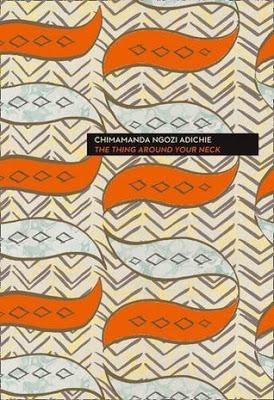 Lizard & Other Stories by Marcelle Mateki Akita Follow the stories of five young characters who try to make sense of loss, sex and sexuality in Lizard & Other Stories. Marcelle Mateki Akita explores how topics such as broken family and romantic relationships, sexual violence and masturbation impact a young girl and woman's development. The collection's short stories and flash fiction focus on girls and women of Ghanaian and mixed heritage. 
What It Means When A Man Falls From the Sky
by Lesley Nneka Arimah
The daughters, wives and mothers in Lesley Nneka Arimah's remarkable debut collection find themselves in extraordinary situations: a woman whose mother's ghost appears to have stepped out of a family snapshot, another who, exhausted by childlessness, resorts to fashioning a charmed infant out of human hair, a 'grief worker' with a miraculous ability to remove emotional pain - at a price. What unites them is the toughness of the world they inhabit, a world where the future is uncertain, opportunities are scant, and fortunes change quicker than the flick of a switch. Characterised by their vividness, immediacy and the author's seemingly endless ability to conjure worlds at once familiar and unsettlingly different, this collection showcases the work of an extraordinarily talented writer at the start of a brilliant career.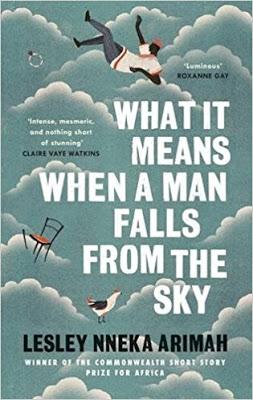 Tropical Fish
by Doreen Baingana
In her fiction debut, Doreen Baingana follows a Ugandan girl as she navigates the uncertain terrain of adolescence. Set mostly in pastoral Entebbe with stops in the cities Kampala and Los Angeles, 
Tropical Fish
 depicts the reality of life for Christine Mugisha and her family after Idi Amin s dictatorship. 
Three of the eight chapters are told from the point of view of Christine's two older sisters, Patti, a born-again Christian who finds herself starving at her boarding school, and Rosa, a free spirit who tries to magically seduce one of her teachers. But the star of 
Tropical Fish 
is Christine, whom we accompany from her first wobbly steps in high heels, to her encounters with the first-world conveniences and alienation of America, to her return home to Uganda.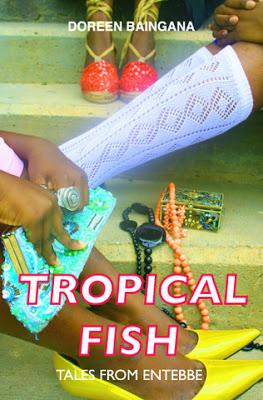 Slipping
by Lauren Beukes
A Punk Lolita fighter-pilot rescues Tokyo from a marauding art installation. Corporate recruits harvest poisonous plants on an inhospitable planet. An inquisitive adolescent ghost disrupts the life of a young architect. Product loyalty is addictive when the brand appears under one's skin.
 Lauren Beukes spares no targets in this edgy and satiric retrospective collection. In her fiction and nonfiction, ranging from Johannesburg across the galaxy, Beukes is a fierce, captivating presence throughout the literary landscape.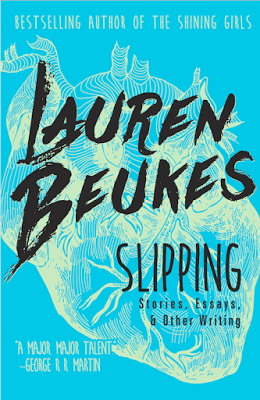 Women of Algiers in Their Apartment by Assia Djebar (
Translated by Marjolijn de Jager and Clarisse Zimra)
Assia Djebar's Women of Algiers in Their Apartment, her first work to be published in English, is a collection of three long stories, three short ones, and a theoretical postface depicting the plight of urban Algerian women. 
The stories criticize the post-colonial regime, for denying and subjugating women whilst celebrating men's liberation.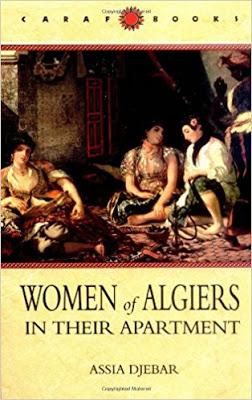 Tales of Tenderness and Power
by Bessie Head
This is an anthology of stories, personal observations and historic legends. It reflects the author's fascination with Africa's people and their history as well as her identification with individuals and their conflicting emotions.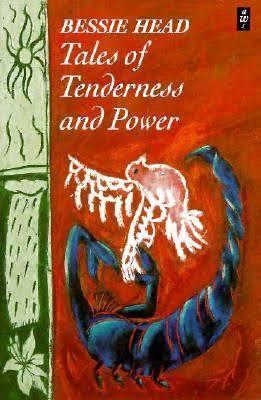 An Elegy for Easterly
by Petina Gappah
A woman in a township is surrounded by dusty children but longs for a baby of her own; an old man finds that his job making coffins at No Matter Funeral Parlour brings unexpected riches; a politician's widow stands quietly by at her husband's funeral as his colleagues bury an empty casket. 
Petina Gappah's characters may have ordinary hopes and dreams, but they are living in a world where a loaf of bread costs half a million dollars - a country expected to have only four presidents in a hundred years. In this spirited debut, Gappah evokes the resilience and inventiveness of the people who struggle to live under Robert Mugabe's regime whilst also battling issues common to all people everywhere: failed promises, unfulfilled dreams, and the yearning for something to anchor them to life.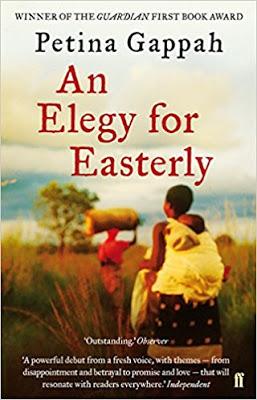 Rotten Row by Petina Gappah In Rotten Row, Petina Gappah crosses the barriers of class, race, gender and sexual politics in Zimbabwe to explore the causes and effects of crime, and to meditate on the nature of justice. With compassion and humour, Petina Gappah paints portraits of lives aching for meaning to produce a moving and universal tableau.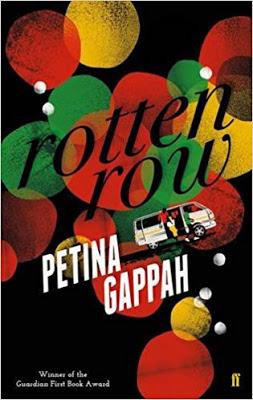 Go Tell the Sun by Wame Molefhe The stories in Go Tell the Sun have a gentle, unassuming yet intimate and captivating feel to them. Set in Botswana, the stories trace the lives of characters whose paths cross and re-cross each others', some times in and through love, at other times through tragedy. And through them the author brings to bear a woman's perspective on the societal mores in which sexual abuse, homophobia and AIDS, among others, flourish and spread. The social content and views are never proclaimed as a loud agenda; instead, it forms a 'natural' backdrop to the lives of the characters, something that may raise a wry comment or thought in one character, while eliciting a mere shrug from another. Molefhe's voice is, to some extent, a world-weary voice, weary of all she has seen of society's failures, but never without the gentleness often absent and much needed in broken societies, and never without the hope and redemption that can be found in love and the imagination.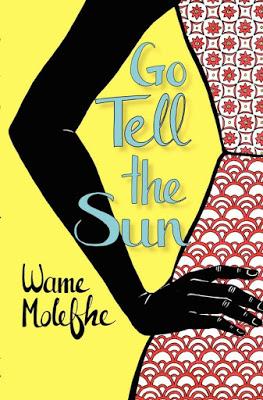 Speak Gigantular by Ireonsen Okojie A startling debut short story collection with stories that are captivating, erotic, enigmatic and disturbing. Irenosen Okojie's gift is in her understated humour, her light touch, her razor-sharp assessment of the best and worst of humankind, and her unflinching gaze into the darkest corners of the human experience. In these stories Okojie creates worlds where lovelorn aliens abduct innocent coffee shop waitresses, where the London Underground is inhabited by the ghosts of errant Londoners caught between here and the hereafter, where insensitive men cheat on their mistresses and can only muster enough interest to fall for one-dimensional poster girls and where brave young women attempt to be erotically empowered at their own peril.Sexy, serious and at times downright disturbing, this brilliant collection sizzles with originality.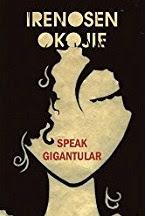 What Is Not Yours Is Not Yours by Helen Oyeyemi The stories collected inWhat Is Not Yours Is Not Yoursare linked by more than the exquisitely winding prose of their creator: Helen Oyeyemi's ensemble cast of characters slip from the pages of their own stories only to surface in another. The reader is invited into a world of lost libraries and locked gardens, of marshlands where the drowned dead live and a city where all the clocks have stopped; students hone their skills at puppet school, the Homely Wench Society commits a guerrilla book-swap, and lovers exchange books and roses on St Jordi's Day. It is a collection of towering imagination, marked by baroque beauty and a deep sensuousness.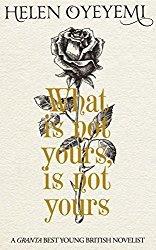 Tender by Sofia Samatar The first collection of short fiction from Sofia Samatar is divided into "Tender Bodies" and "Tender Landscapes". These twenty stories travel from the commonplace to the edges of reality. Some of Samatar's weird and compassionate fabulations spring from her life and literary studies; some spring from the world, some from the void. Tender explores the fragility of bodies, emotions, and landscapes, in settings that range from medieval Egypt to colonial Kenya to the stars, and the voices of those who question: children, students, servants, researchers, writers.
As The Crow Flies
by Vernoique Tadjo
The narrative of this wonderful gem of a book weaves together a rich tapestry of characters who are both nameless and faceless, representing everyman and everywoman, to tell stories of parting and return, suffering, healing and desire in a lyrical and moving exploration of the human heart. Like a bird in flight, the reader travels across a borderless landscape composed of tales of daily existence, news reports, allegories and ancestral myths, becoming aware in the course of the journey of the interconnection of individual lives.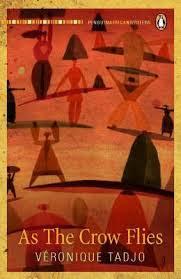 Why Don't You Carve Other Animals
by Yvonne Vera
The place is the white-ruled Rhodesia of the seventies (now Zimbabwe), the exile the African in his own land. Young men and women flee their villages to join the freedom fighters in the forests. These stories, set during the years of the armed struggle, tell of the other struggle, that of survival of those who stayed behind. Yvonne Vera, born in Bulawayo, Zimbabwe, tells her stories from a woman's point of view, in lyrical but unaffected prose, recreating the dark atmosphere of those months full of fear and hope.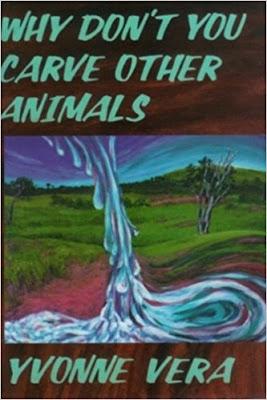 *Blurbs via Amazon or Goodreads.