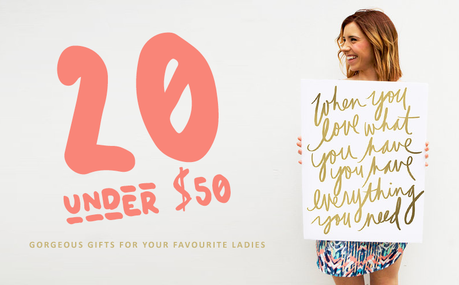 The amount of creative talent on Etsy is seriously out of this world, and when it comes to weddings Etsy is the perfect place to find everything you could ever need to suit your style and budget. Today I went on a treasure hunt for gifts you would be proud to give your favourite ladies, and all for under $50, Hurrah!
What is on your Etsy wishlist? I would love to hear about it in the comments below!

1. Ocean Jewellery Bowl 2. Wedding Favor Box 3. Macramé Pot Plant Hanger 4. Abstract Art Print 5. Rose Temporary Tattoo 6. Coconut Milk Bath Soak 7. White Ceramic Bangle 8. Silver Eagle Bracelet 9. Vice & Velvet Soap 10. Ceramic Planter for Succulents 11. Wine Bottle Labels 12. White Leather Dreamcatcher 13. Leather Initial Bracelets 14. Spring Bouquet Print 15. Golden Flower Earrings 16. Jesse Eyesenberg Cushion 17. Pom Pom Clutch Bag 18. Skull Brush Holder 19. Hand Hook Wall Decor 20. Everything You Need Print
Happy shopping beautiful people!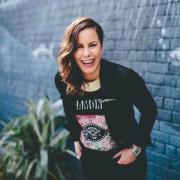 Founder and editor of P&L. Self-proclaimed shoe guru and lover of bogan chic (wtf!) Wife of a butcher, mother of 7 dogs and a cat. Bonkers.