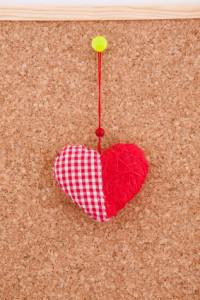 A cork board is often used for many things.  Some use the board to post schedule, reminders and list of things to do.  Others make this board as their inspiration boards.  What about you?  What do you use your board for?  One thing I am sure of is that there are two ways to do a cork board on your own.
One method for creating your cork board is through recycling your wine corks.  Through this project, you are already doing your part in saving the world by reducing trash.  Not only that.  You get to spruce up your home with a project that is personalized.  Here is how to do it:
Gather wine corks.  Ask for your friends' help if you don't have enough corks to use.  This will depend on the size of your board though.
Pick a frame to use.  The frame's size should be enough to cover the wall you want to hang it on.  If you are sure that your frame is just right, lay it down and remove its glass.
Use the frame's board and line up the wine corks.  You can glue them horizontally, vertically, or combined horizontal and vertical.  Make sure that you are using hot glue as this is stronger and will last longer than ordinary glue.  Set aside and let it dry for 24 hours.
To add a personal touch to the board, you can add glitters, accessories, or any embellishments.
The steps are pretty easy, right?  If you think you are not cut out for gluing wine corks, you can buy a reasonably priced cork sheet and decorate it.  This brings us to method number two.  The steps are as follows:
Determine the measurements of the wall (or door, shelf, or any area) you want to cover.  Take note of these measurements to prevent making any mistakes.
Lay a picture frame that fits that area's size.  Take out the glass and use the board of the frame.
Lay the frame over your cork sheet and trace the frame.  Remove the excess cork by using a knife or scissors.  Tip: make sure your cork sheet is only half an inch thick so it fits snugly in your frame.
Assemble your board backing and the cork sheet.  Make them stick together by using a double-side tape.  Add the frame and screw the frame to secure the cork sheet inside it.  Voila!  You now have a cork board.
Lay the cork board on the floor or any solid surface so you can start decorating it.  You can put stickers or paint the frame.  If you want, you can glue buttons or add glitters and patterns depending on your preference.  Let it dry.
As you can see, the steps are extremely easy.  If you are worried that you don't have any artistic side, don't be.  You can't make mistakes in this activity.  It is fun as you can freely express yourself through art.  If you want, you can even make this as a family activity that you can all enjoy.  It can be as simple as a room décor or a contest for your kids.  Anyhow, I hope that you have enjoyed working on this project.
Marcy Gray likes creating artworks and diy projects like this in her spare time In addition, she writes about product reviews such as danby ddr7009ree and whirlpool ap51030k