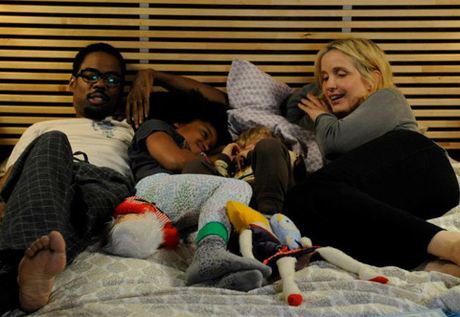 2 Days in New York with Chris Rock and Julie Delpy
The background
2 Days in New York is actress, screenwriter and director Julie Delpy's sequel to 2007's 2 Days in Paris. We join Delpy's character Marion after she's broken up with her partner from the first film; she now lives with Mingus, played by comedian Chris Rock, in New York, with whom she is bringing her son and his daughter. Marion is holding an exhibition of her photography, and her French family have been invited across the Atlantic for the occasion — offering an opportunity for a multilingual, cross-cultural comedy of errors, full of the requisite translation confusions and awkward misunderstandings.
Having already experienced considerable success on the continent, can 2 Days in New York charm British audiences as it opens on 18 May? 
A mostly good sequel  
Most critics are saying that lovers of '2 Days in Paris' wont be disappointed by Julie Delpy's performance or directing in the film's sequel. The Telegraph said "this film functions as a kind of punchline to the first one", whilst The Guardian said "after 2007′s 2 Days in Paris, it's great to see her again". The Evening Standard commented that "watching it is like reconnecting with a fizzy old friend". However, the Gloucestershire Echo disagreed, saying the film is "scatter-shot and sporadically funny, but lacks the bonhomie of its predecessor".
A sincere family tragicomedy
Delpy's own father, Albert Delpy, plays her father in the film, grieving over his late wife just as the father and daughter are both grieving in real life. The Guardian claimed that this makes the film more "emotionally sincere – not least in Delpy's dealing with the death of her mother (in real life as well as in the movie)". The Guardian also praised Delpy's comic performance, saying of her character "she's a lovable mess of neurotic babble, intellectual uncertainty and unmanageable lies".
An eccentric culture clash well played
The Telegraph praised the film's "zingy conversational back-and-forths where something crucial is always getting lost in translation", whilst The Guardian said "family relations and cross-cultural mishaps might be the stuff of Hollywood cliche, but Delpy whisks it all into a delightfully eccentric comedy".  Tribeca Film also praised Delpy's "sharp observation of relationships and her wicked and silly sense of humor".
Great comedy performances
The Metro, interviewing Chris Rock, had great praise for the actor, noting that "it's not every day you see a world-famous US comedian in a part-subtitled European production". The Telegraph agreed, declaring, "[H]is facial expressions when fending off a mad, beardy French father-in-law who stinks of sausage and keeps wanting to knead him are alone worth the admission price." Tribeca Film praised the entire cast, saying they give an "ensemble of winning comedic performances".