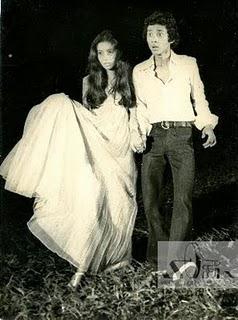 The Society of Filipino Archivists for Film (SOFIA), in cooperation with the Cultural Center of the Philippines, proudly presents Dindo Angeles' 1976 movie version of Dr. Onofre Pagsanjan's musical, "Sinta!" tomorrow, Saturday, June 11, 2011, 2 p.m., at Tanghalang Manuel Conde, Cultural Center of the Philippines.
The film stars Bernardo Bernardo, Cathy Melendrez, Subas Herrero, Noel Trinidad and Ariosto Reyes Jr., with musical direction by Quito Colayco and arrangements by Ryan Cayabyab and Bong Peñera.
Admission is free but seats are limited. For more information, please email [email protected] or contact 0917-8291165. Visit www.arkivista.org.
This screening is made possible with generous assistance from IBC Channel 13.