The Uniforms of the WAC –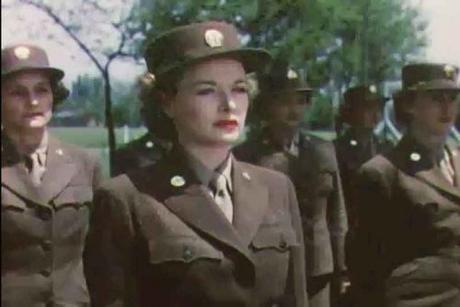 Originally formed in 1942 as the Women's Auxiliary Army Corps, or WAAC, the WAC uniform went through several stages of development. The most recognizable item of the WACS were their 'hobby hats', named after WAAC director Oveta Culp Hobby, the WAC cap had a jaunty visor design, created by the Stetson Hat Company.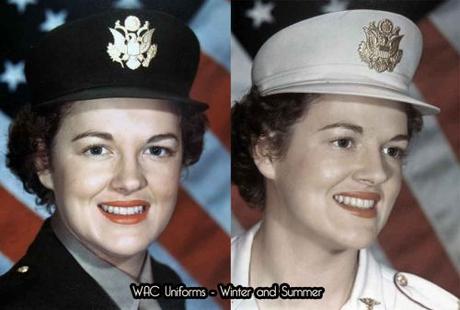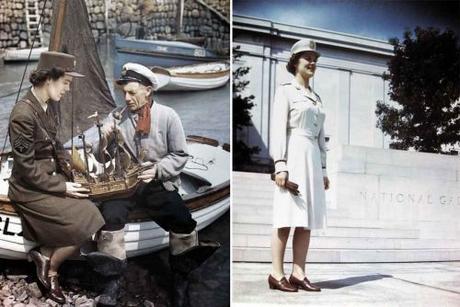 WAC-Uniforms—winter-and-summer
The WAC wore a belted coat designed by Maria Krum, with button-in lining. As neither jackets or skirts had any pockets, all WACS were issued with shoulder bags. Shoes were oxfords, worn with rayon stockings. The WAC colors were dark and light olive drab, similar to the enlisted men.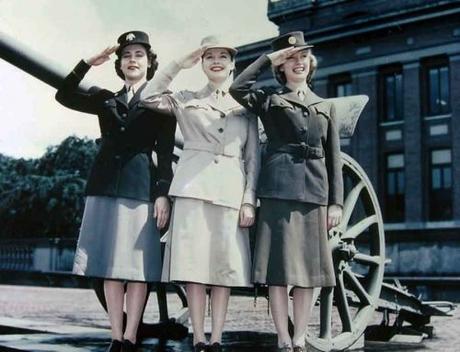 Above are the early women's army 'auxiliary' uniforms. Left: a dark light olive drab officers uniform. Middle: uniform is a khaki summer uniform which the very first WAACS wore in 1942. Right: a winter uniform of olive drab. The belt carried by all three uniforms was eliminated by 1943.
The early uniforms were not too popular with the women, mainly due to the manufacturing standards of the Philadelphia QM depot, which were used to rolling out men's uniforms.
In July 1943, the WAACs were renamed the Women's Army Corps or WAC, and subtle but feminine changes were made to the uniforms by women designers who created smarter and finer tailored skirts, shirts and jackets, so that by the end of that year, the WAC was considered one of the smartest dressed women's outfits in the Forces. For summer, the khakis were eventually replaced by lighter worsted uniforms.
The new issued WAC uniforms for 1943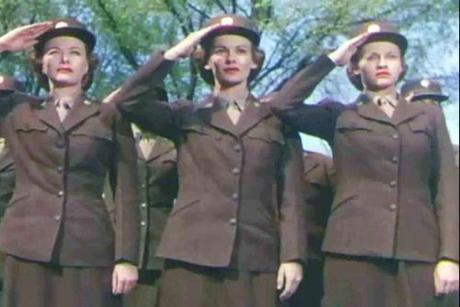 A WAC recruitment film made in glorious technicolor in 1943 featuring a much more glamorous look WAC style.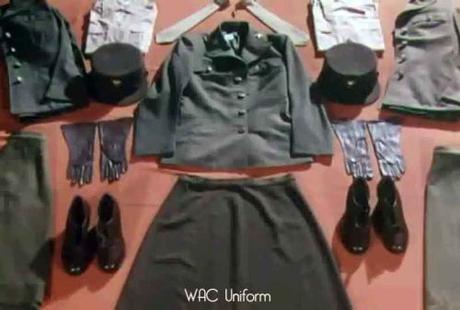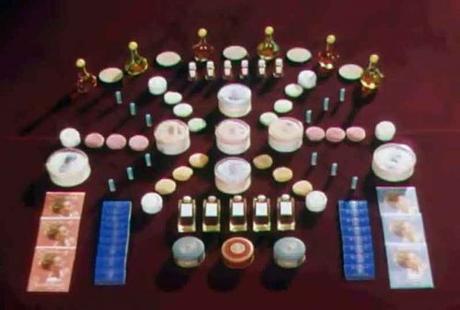 WAC-uniform—makeup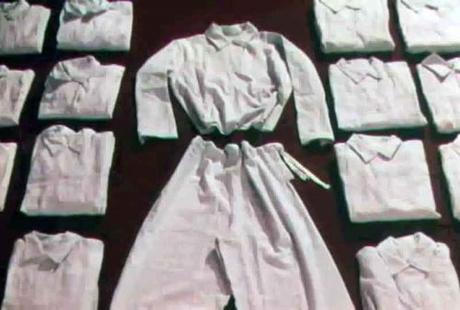 WAC-uniform—pajamas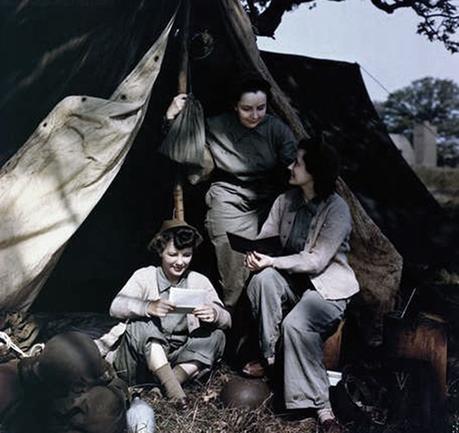 Three-WACs-in-the-UK-1944
That's all !
©Glamourdaze 2018
Download our fabulous Wartime Womens Memorabilia Pack direct to your device now.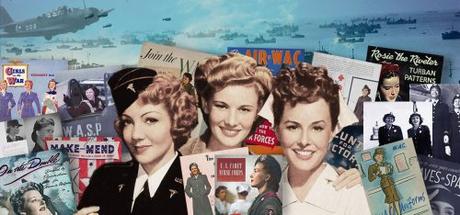 Read our related posts on wartime women of the 1940s.