Typical Wardrobe choice in 1949 –
1940s fashion Photos by Nina Leen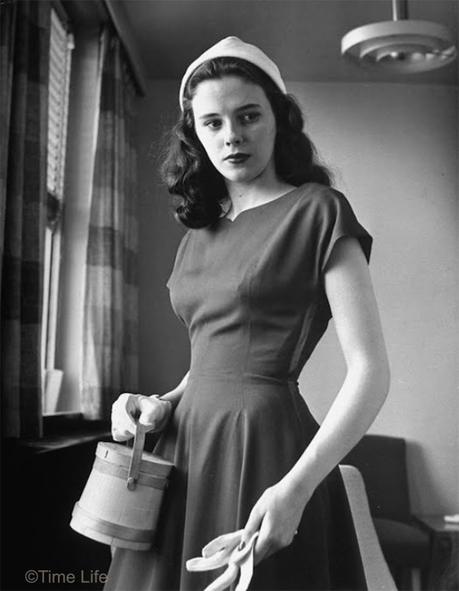 Pretty blue gabardine dress which comes with fly away jacket (see below) .Our model is Madeline Balcar
Not all young college girls are content with thee gold standard college look of bobby socks, skirts and loose sweaters.Many, influenced by older sisters, friends or simply an urge to grow up quickly, aspire to more mature clothes, thereby facing a double wardrobe problem; where to find outfits that look mature but at a price they can afford. Such a young woman is Madeline Balcar of New York. Recently she let Life magazine choose a college style wardrobe, which suits her maturer tastes in clothing.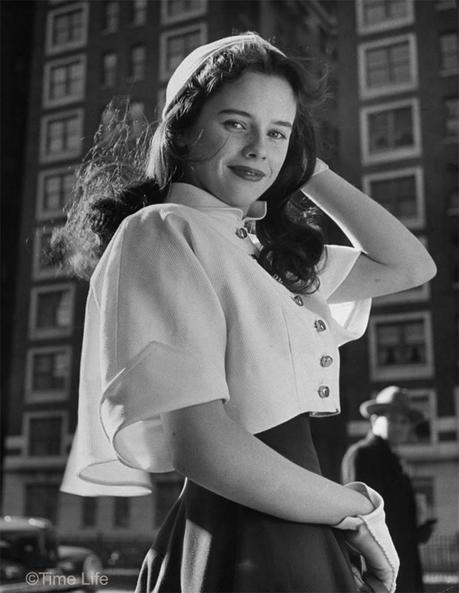 White pique jacket and hat added to basic blue dress above makes a second outfit. Modeled by Madeline Balcar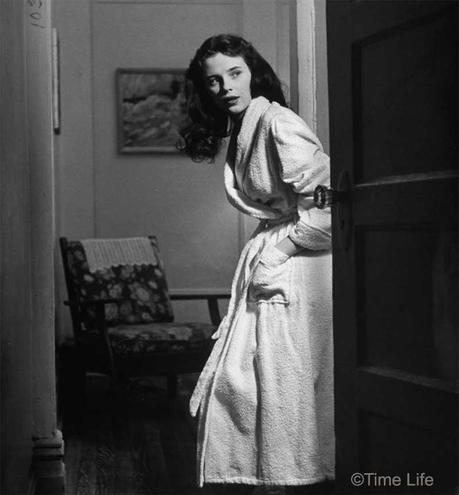 Terry-cloth bathrobe, comfortable to wear while waiting for older sisters to get out of the shower in the mornings.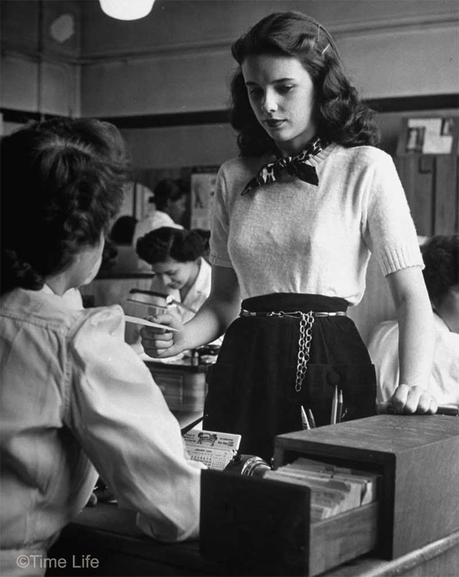 For school, Madeline picked a trim short-sleeved sweater and black corduroy skirt with dog-leash belt, silk scarf as accessories.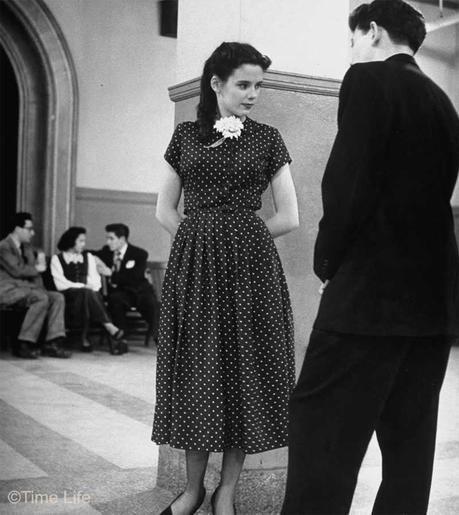 Pretty blue polka dot dress for attending a dance in 1949. Modeled here by Madeline Balcar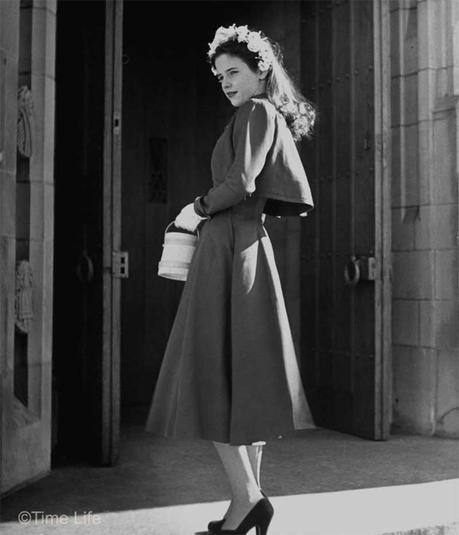 Fly-away jacket, comes with basic dress, makes this a third outfit conversion. Modeled here by Madeline Balcar
Read the full illustrated history of 1940s fashion
That's all !
©Glamourdaze.com 2017
Images © Time Life