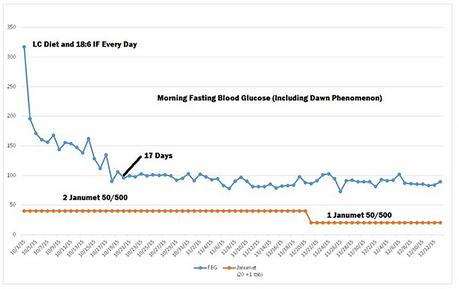 John Case was on drugs for his type 2 diabetes, and still his blood sugar was out of control. After just 17 days of low carb and intermittent fasting he was back to normal.
Now he's getting off the medication.
It's the treatment of choice to reverse - or cure - your type 2 diabetes.
John Case:
I was Rx Janumet 50/500×2 but I had to cut back. 17 days from 330 to
More
Cure Your Diabetes
Earlier
T2D Reversal with LCHF and IF. Need Knowledge, Not Drugs and Insulin.Diabetes and the Dawn PhenomenonOne Week on LCHF: Weight Down and Blood Sugar Reduced