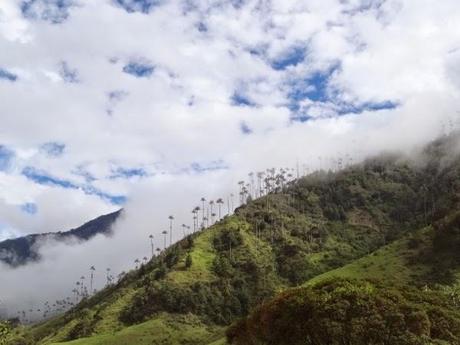 Salento, Colombia, may not be on your radar of places to visit, but after you get done with this photo essay we can assure you it will be.
Why? Well, there is one wonder that can only be seen here, and after our visit we can say that the world's tallest palm trees are definitely worth the trip.
Be prepared to feel very small as the 16 photos in this series show off just how massive these palm trees truly are.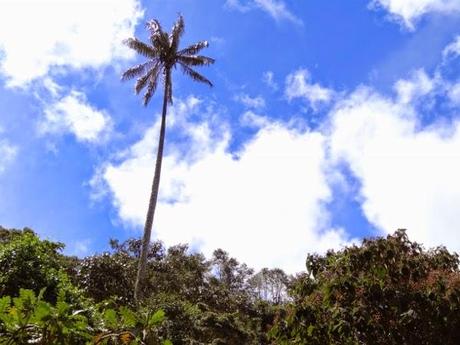 The first palm trees you see after making the 45 minute trip to the Cocora Valley do not seem to be too tall.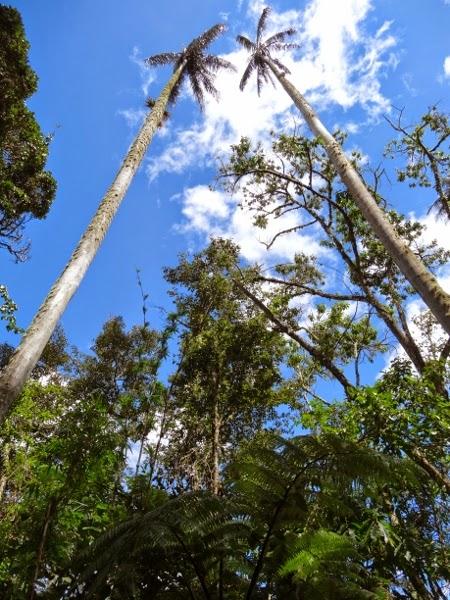 But after walking deeper into the valley, and closer to the wax palms, you truly start to understand.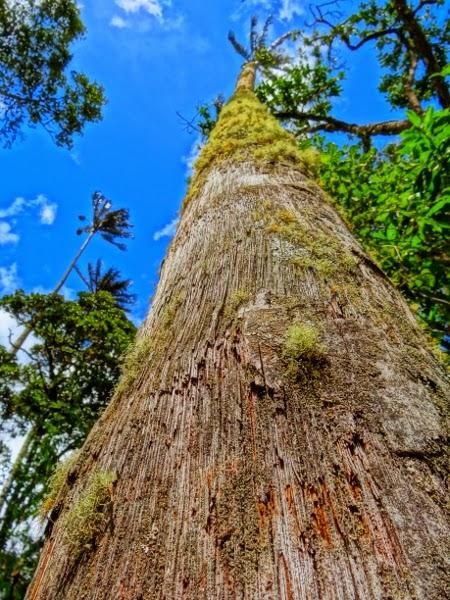 At the base of the palm, the top looks incredibly small (HDR Style).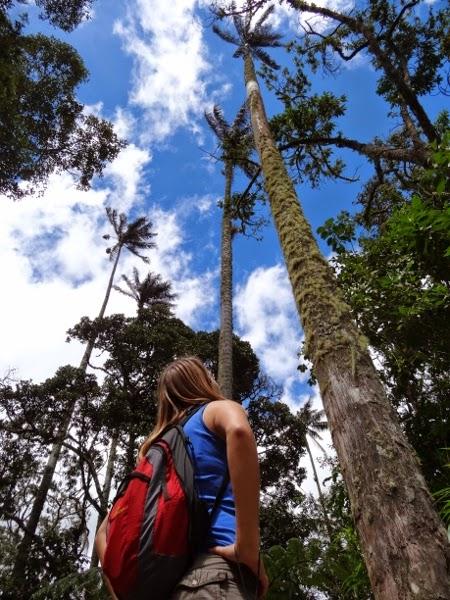 We tried estimating the height of the trees, which can grow to over 60 meters (200 feet), but after 30 meters it gets very tricky.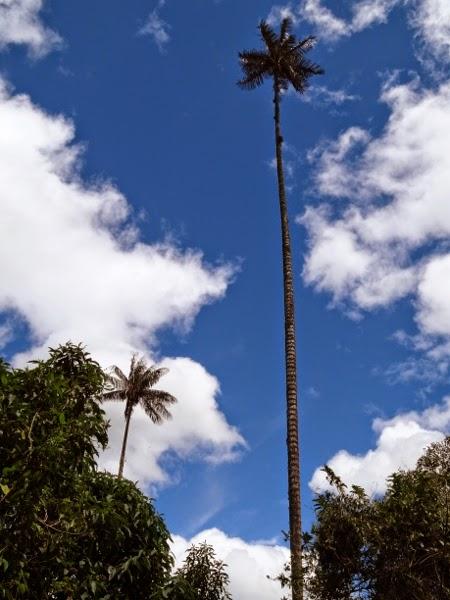 There are two hiking options in the valley, either an out and back hike that last 3 hours, or the full loop which takes 4-5 hours.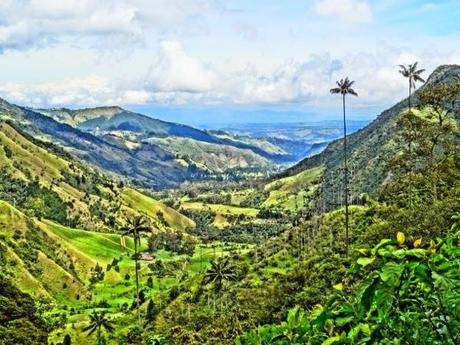 If you want the best views of the palm trees, like this one taken in HDR style, do the long hike as the 45 minute up-hill portion is definitely worth it (and not that hard).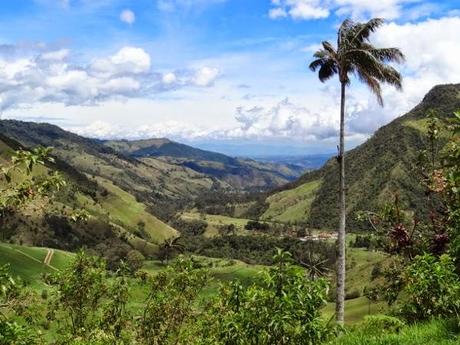 Most of the extremely tall ones as seen from the lookouts are hard to measure, mostly because their base his hidden by the foliage below.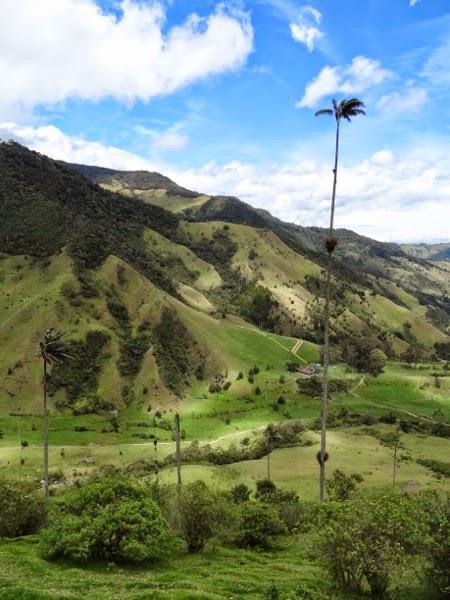 The real treat of the hike comes at the end of the full circuit, when the area opens up to a flat field that is full of the tallest palms in the valley.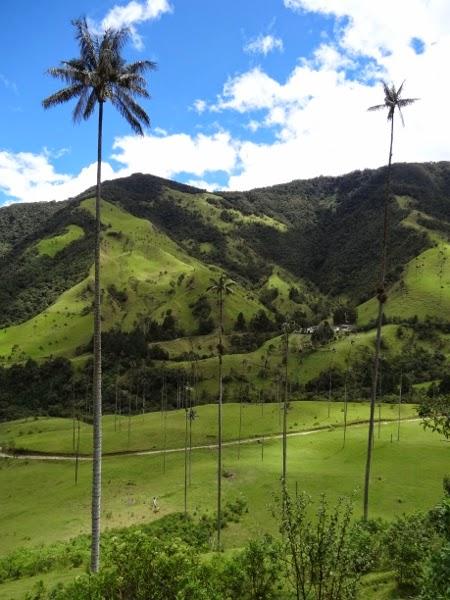 Even at hundreds of feet away, and significant elevation, it is hard to capture these gorgeous palms in one frame.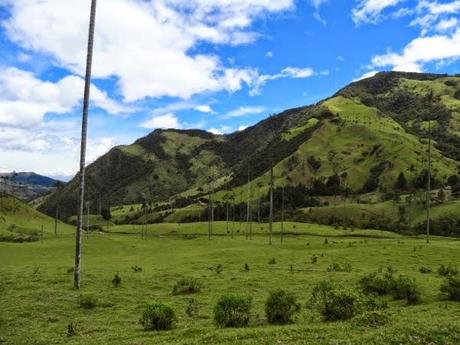 Landscape style just won't cut it.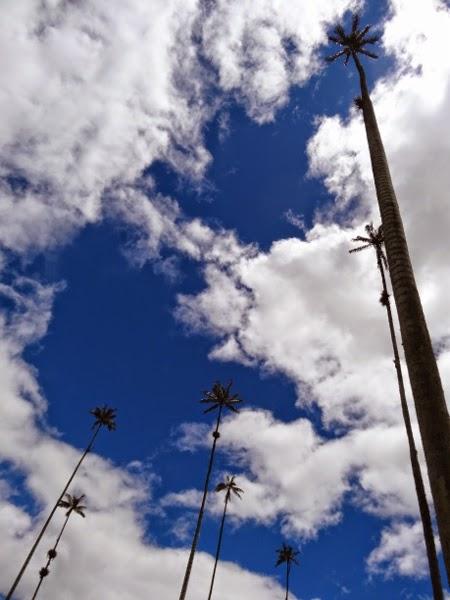 When you look up, these palms can be seen swaying back and forth in the wind.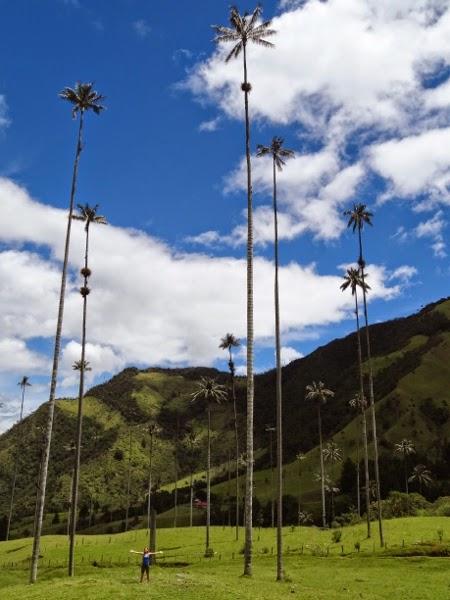 Angie gets right up in the field of palms to give a point of reference on how large they are!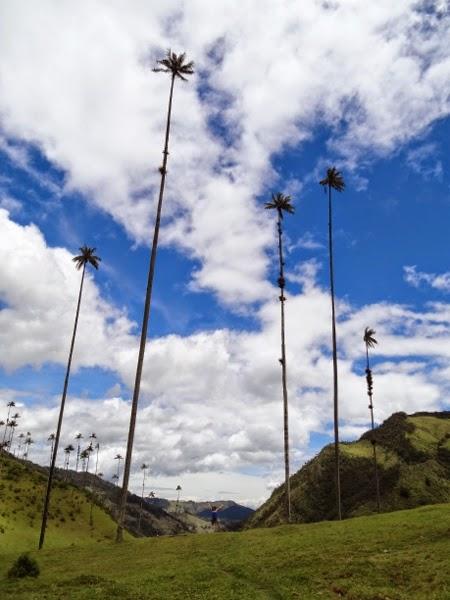 Why aren't you here yet?!
Salento, Colombia, is located roughly 8-9 hours from Bogota via bus and requires a transfer in the town of Armenia.  Taxis leave for the Cocora Valley every few hours starting early in the morning and costs roughly $2 per person each way and entrance into the park is free.   While in the park there is an option to visit a hummingbird sanctuary along a slight detour (1km each way) for a few thousand pesos per person.
Have you been to Salento, Colombia, before and visited these amazing palm trees in person?  Comment below to let us know what you thought about it!