So, here's a list of gift ideas, put together by myself (a tech geek by birth), for all those folks who are looking to surprise their loved ones/geeks.
PS: Not to give people any ideas but my birthday is coming up in a few days too 😉
L16 is not your ordinary digital camera. This is more like a DSLR camera that fits in your pocket. With 16 lenses built in, the Light L16 was designed specifically to eliminate the tradeoff between the quality you get with a DSLR, and the convenience you get with a cell phone.
This is a one of a kind camera that will definitely blow anyone's mind. It will ship in late summer 2016 for $1,699. Pre-orders are available at Light website for $1,299.
Megaboard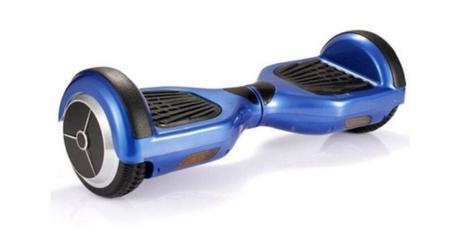 Apparently, this two-wheeled rideable thing is one of the hottest gadgets in the UK these days. All the cool kids like Lilly Allen and Sarah Rainey are riding it all around the place. Pricing starts at £399 (~ $600 USD)
Google Cardboard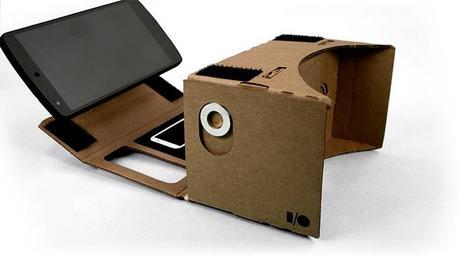 Google Cardboard is a virtual reality glasses for your smartphone. This was introduces as a cheaper and alternative to Oculus Rift with minimum options. You could build a Google Cardboard by yourself of buy one off eBay for about $2.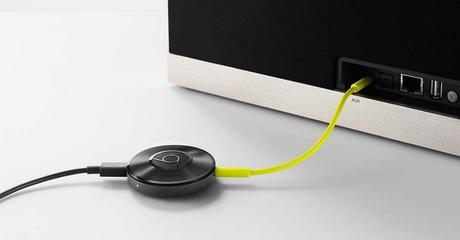 Google introduced another awesome device a couple of months ago, Chromecast Audio. It allows your to "cast your favorite tunes from your phone to speakers in the home." Costs $35.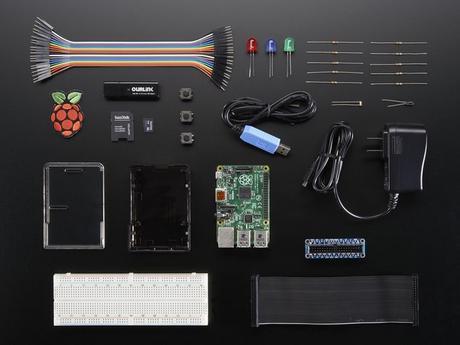 This is probably the most thoughtful gift you can get for a tech geek who loves to build stuff. This $99 starter pack comes with a bunch of stuff that will keep your kids and geeks busy for weeks.
Custom-Made Controllers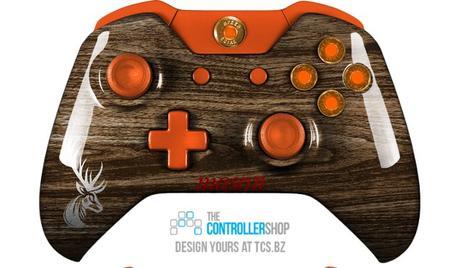 Anybody could get you a stock PS4 or Xbox One, better yet you probably already have one of those. But, only someone who truly cares will get you an awesome custom-made controller for your gaming console.
Acer Revo Build Mini PC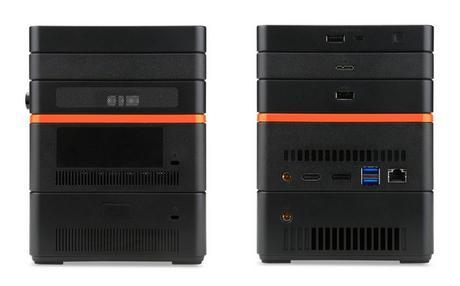 Nobody use those giant desktop PCs anymore. New trend is the mini-PCs. Acer's new modular PC allows you to stack up piece by piece to build and customize a adorable mini-PC of your own. It's available on Amazon.
Printrbot Play 3D Printer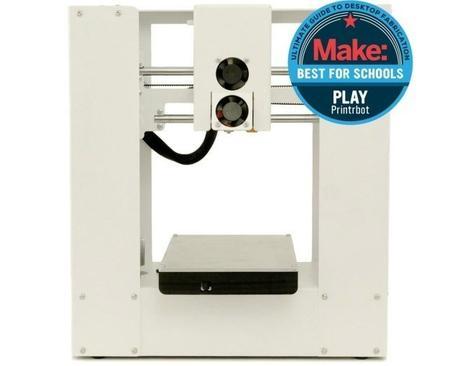 Priced at $399, this affordable 3D printer is a great gift for experimenters, especially for students and teachers.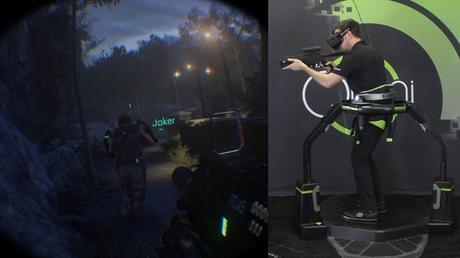 Virtuix Omni is the new machine that takes gaming to the next level through virtual reality. At $699 it can be a bit pricey, but it will be worth the fun.
LG V10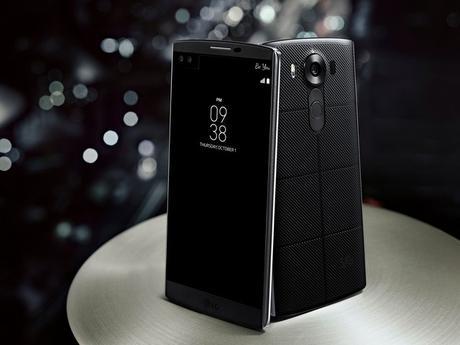 Know any selfie addicted friends? Then this phone will be their new obsessions. It comes with two giant selfie cameras on front. Look for the fake human arm selfie stick and you'll have the perfect combo.
Amazon Fire HD Tablet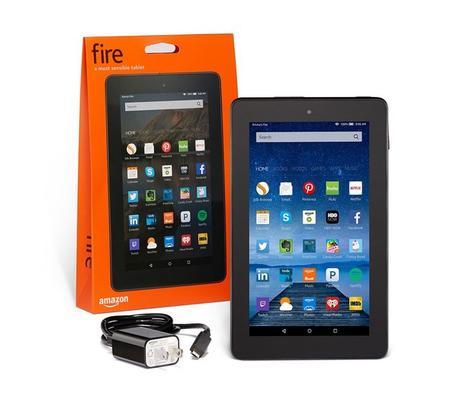 Amazon recently launched a new line of tabs including a Fire HD tablet priced at only $50. It's ideal for surprising your kids on a budget.
Surface Book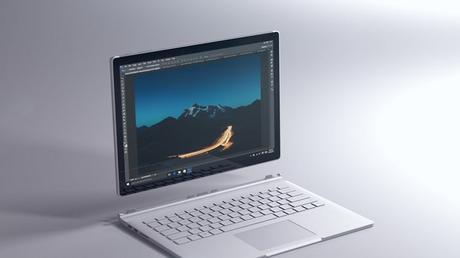 Microsoft released their first laptop a few months ago to challenge Apple Macbook. Dubbed Surface Book, this new laptop/tablet hybrid is absolutely gorgeous. It'll probably convince you to jump to Windows in a matter of seconds.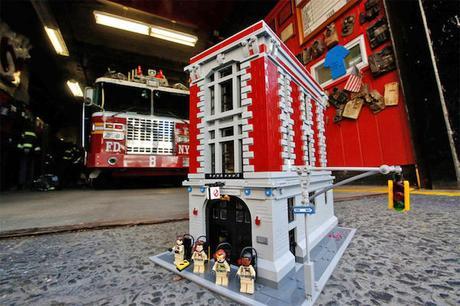 Nothing techy about LEGO, but you can never go wrong with a geeky LEGO set. This one is special because it's the Firehouse Headquarters from Ghostbusters.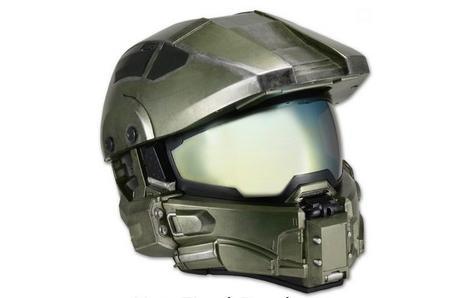 This limited edition, DOT-approved, motorcycle helmet will allow you gaming geeks to ride their bikes like Master Chief.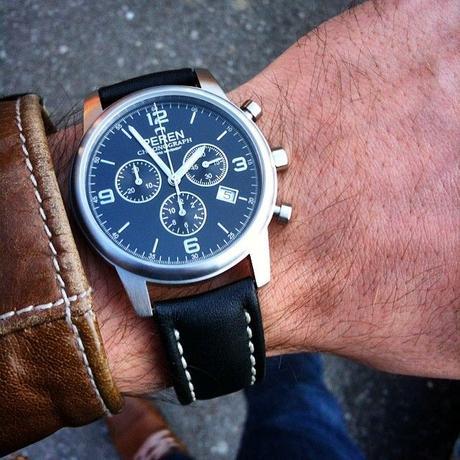 Sometimes, you need to remind your tech geeks about the good old times and good fashion sense. I recently got one of these luxury watches and totally loving it. This watch is totally affordable at $190.
Read Also: 10 Geeky Collectibles/Gifts for the Ultimate DC Fan
(All images, trademarks shown on this post are the property of their respective owners)
Follow @nrjperera – Roshan Jerad Perera