Looking for some of the best Android apps to Download in 2019? This blog post will make your phone the Jack of all trades!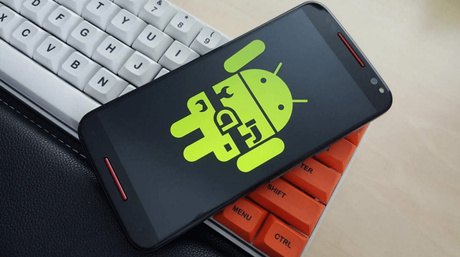 Google Play Store has more than 2.6 million paid and free Android apps and count is still increasing. Its impossible for you to download each and every app on your phone. Right?
To make it easier for you I have listed down my favorite picks for the best apps for Android phone. Some of the apps in the list are new and some have pretty much-been standbys on the list from a long time.
Nonetheless, I have no doubt that all these apps are handy and by installing them you can take most out of your device.
Best Apps to Download in 2019
So without further delay why don't you start checking the list of the best android apps listed below category-wise:
Movies & Videos
Netflix – video streaming app with a huge collection of TV shows and movies.
Hulu – comes with many subscription models for TV shows and movies streaming.
YouTube – This intuitive and sleek app lets you share videos with your friends.
HBO Go – Stream HBO's content directly on your phone with both these apps.
Movies Anywhere – Get Access to all your favorite movies in one place.
Music & Audio
Phonograph – The best music player for Android out there.
Spotify – Stream all kinds of music with any device, make playlists, sync tracks and follow artists for offline listening.
Soundcloud – Buffer music without ads, upload, stream and share your work.
Bandcamp – Stream music from your own collection and also by other artists.
Google Play Music – Competitor to Spotify and comes with a huge content library.
Apple Music – Plays the latest tracks on your iPad or Mac
News
NYTimes – App arranges the content of America's best publications in a neat format and gives you the customization option.
Vice News – Easy to navigate video and written content and includes estimated 'reading time.'
NPR News – Get a steady stream of direct reporting in audio as well as print.
The Washington Post – Colorful menus and vivid images in the subscribed app.
Flipboard – Follow topics and publication you like and get updated with best stories.
Nwsty – Give a quick read to the daily headlines and save time.
Feedly – Organize your favorite blogs, publication, YouTube channels and more in one place.
Sports
theScore – Gives you the latest updates on the goals, touchdowns and home runs.
ESPN– Get the latest news of your favorite leagues and teams.
CBS Sports – Get news of all the major league sports and watch live events and games!
Yahoo! Fantasy Sports– Get indulged into your fantasy play with an array of sports including league drafts, expert advice, and simple management tools.
Social Media
Instagram – Share amazing filtered photos with this Facebook-owned app.
Facebook – Best social networking site with amazing features like push notifications and instant chats.
Twitter – Connect with your friends and share your favorite content, follow celebrities on this micro-blogging platform.
Pinterest – 'Pin' and the 'Repin' feature adds to your experience in this amazing photo and video sharing app.
Reddit – Upvote and Download most interesting and relevant content.
Messaging
Signal Private Messenger – Only different between signal and other messenger apps is that you don't have to worry about data protection.
Skype– Owned by Microsoft, this app is perfect for international video and voice calling.
Messenger – Stay connected with your Facebook friends on the go!
WhatsApp – The Most popular messaging app with additional video and voice calling features.
Snapchat– Snap, filter and share and chat- the app has it all!
Messenger Kids – Facebook chat messenger for kids with parent's control and sweet features like GIFs emojis etc.
Google Message – Google's official application for texting and chat.
Dating
Tinder– Ultimate dating app for people who got no time to waste!
OkCupid– Biggest dating app- just fill out your profile, answer some questions and connect with nearby people!
Coffee Meets Bagel– Solution for people who are looking for real relationships and not hookups or flings.
Happn– Begin a conversation with people you've crossed path before!
Reading
Kindle– Read your favorite ebook directly on your phone with this awesome app!
Comics – With a huge library of over 40,000 titles this app is best for all the book lovers.
Perfect Viewer– Library management app which also works as an ebook reader, PDF reader & Image Viewer.
ReadEra – Best for reading books and checking documents online for free. Support PDF, EPUB, DOCX, DOC, TXT, RTF, DJVU, MOBI, CHM, and FB2.
Blogging
Medium – Minimalistic and high-profile blogging platform.
Tumblr – Share any content to multiple blogs, join discussions, schedule posts and save drafts.
WordPress – Similar to the website, create blogs and edit posts in this easy-to-use app.
Blogger– Compose, edit & post on your blog and swap between different blogs with ease!
Gaming
Steam – Most prolific and biggest community for PC gaming offers this amazing android app where you can browse and purchase new games
Playstation App– Access the PlayStation network by signing in to your account.
Xbox One Smartglass– Explore the gaming experience with a lot of games with advanced features!
Twitch.Tv– Watch your favorite streamers, browse all the available streams and view past broadcasts.
theScore esports– Perfect app for professional gamers!
Food
Zomato– Set your location, find the best restaurant around and order!
Yummly – Browse recipes, add ingredients to your shopping list.
Food Network– Find recipes, how-to videos and make the shopping list.
Health & Fitness
Simple Macro – Macro tracking app to maintain your body composition and tracking your food intake.
MyFitnessPal Calorie Tracker – Get in shape and lose weight by keeping track of your calories.
Runtastic– The app uses sensors of your phone and keep a track of the distance you cover and your speed of locomotion.
Strava Running and Cycling GPS – App that monitors your cycling routes and runs via GPS.
Daily Yoga – Guide you the daily yoga routines through HD videos.
Runkeeper– Your personal trainer that tracks your runs via GPS.
Money and Finances
Mint – Money management app for keeping track of your many bank accounts and credit cards.
Acorns – Helps you in investing by rounding off the debit and credit card purchases to the nearest dollar.
Venmo – Allows sending money for free to any bank and to any friend at any time.
Square Cash– Receive payments on creating 'Cashtag'.
Google Pay– Mobile payment app by Google with which you can also shop
Shopping
Wish – Purchase from more than 100 million high-quality products at 60 to 90% discount. Check sites like wish.com
Bring – Best Grocery shopping app available on the playstore.
Depop – Online marketplace where you can secure a deal by sharing a picture on social media.
eBay – You will get and sell anything and everything on eBay by bidding and tracking your orders.
Amazon Prime Now – Shop here if you're in a hurry and need a product urgent within 2 hours for some extra bucks.
Paypal – Receive and send payments and get notified about all the transactions.
Travel & Events
Google Maps – Lost? Turn off your GPS and open Google Maps.
Uber – Call a private cab in your city and travel to wherever you want.
Lyft– Private cab service where you can directly pay in the app.
Air BNB– Find a room or home for staying while traveling.
Google Translate – Translate text or speech in 70 languages.
Going Out
Yelp – Use it to check out reviews of surrounding places, get directions and leave tips.
Stubhub – Buy and sell the tickets to any events without any risk.
Fandango – Check out the local theater listings with trailers & reviews of the top releases.
Yellow Pages Local Search– Find local businesses, restaurants, and venues, browse through the menu and book tickets and tables!
Foursquare – Check out the reviews of over 60 million places to drink, eat and a lot more.
Antivirus
Sophos Mobile Security – Best Antivirus that hit a perfect 100% protection score in AV-TEST's. It has all security feature, no advertisment, all for free.
Avast! – Gives malware protection, anti-virus scanning, privacy advice, filter the block nuisance calls and also comes with anti-theft tools.
File Manager
Files Go by Google – Utility app for allowing you to look for files quickly and frees up the phone space.
ES File Explore – Free, Simple, Safe, and easy to use file manager which is used by more than 500 million users worldwide.
Amaze – Open source, easy to use and light-weight file manager based on Material Design guidelines.
Device Management
Android Device Manager – Phone tracking service by Google which helps in locating your phone, resetting your screen lock, remotely erasing the data, etc.
Swift Keyboard – Suggests words while typing and makes corrections for you.
Photo Editing & Management
Snapseed – Professional and complete photo editor developed by Google.
Lightroom – Powerful photo editing app for photographers, built upon Photoshop.
Adobe Photoshop Express – Offers a wide variety of tools to create and edit images on your android device.
VSCO Camera – Comes with amazing photo editing features.
Imgur – Browse endless GIFS and images. You can also upload yours too.
Google Photos – Automatically backups your photo gallery on the phone to the Google Drive.
Email Clients
Google Inbox – Eliminates clutter from your inbox and keep it organized automatically.
Gmail – Official email client for Gmail.
Blue Mail – Perfect alternative to default email client on Android i.e. Gmail.
Proton Email – Offer free end-to-end encrypted emails.
MyMail – Fast and Secure. It keep all your email safe.
Office Suite
Office Suite + PDF Editor – create word docs, PPT, PDFs, spreadsheets with this most-popular app!
Google Docs – Add people to google documents in Google drive, and work collaboratively with people online.
WPS – All-in-one free office suite integrates all word processor functions and fully compatible with Excel, Word, PowerPoint, Google Docs, Adobe PDF and even more. 
VPN
Express VPN – Keep away your internet activities from the Government's eyes with the best Android VPN app!
Cloud Storage
Google Drive – Store all your files & access them anywhere.
Dropbox– For Dropbox users, accessing files is made easy with 2GB free space.
Browsers
Chrome – Best web browser available for Android phone to surf the internet.
Firefox – Independent browser developed by Mozilla which is fast, smart, and sure.
Productivity Apps
Adobe Scan – Eliminate the scanner at your office and home and simplify your life by taking the photo of your document on your phone!
Box – Handles online collaborations by accessing through the browser.
Google Assistant – Add a shortcut to the home screen and ease up your searches and get assistance.
CloudCal – Offers a unique way of showing your business wherein you can also attach audio files and photos for specific events!
Evernote – Make simple To-do lists, voice reminders, and keep notes with pics.
LastPass – Password manager that secure your data by locking personal information in the secret vault.
Tasker – Best automation app, it let you automate everything from Settings to SMS.
Device Customization
Nova Launcher – The best Android launcher that let you customize homescreen by giving the power to change layout, animations, icons and more.
RedPaper – Rechange your wallpaper automatically according to your taste
Walli – Grab 4K and HD wallpapers created by designers and artist all across the globe. 
Navigation Gesture – With it, you can add new gesture navigation features to your phone, available in the latest phones.
Weather & Climate
Apex Weather-Not only weathers updates, but you can also get severe weather alerts in your notifications.
Arcus Weather – Its hyper-local weather forecasts gives the most accurate updates.
Today Weather – Easy to use and beautiful weather app gives you weather forecast, radar and gives severe alerts.
Self- improvement
Headspace – Meditation app in which you can choose your own lesson pack.
Duolingo– Language learning app which offers free courses for an array of selected languages!
Fabulous – Daily Motivation – Science-based coaching app which helps in instilling positive and healthy habits.
Miscellaneous
ActionDash – Get the snapshot of your smartphone use
Gbox- Toolkit for Instagram – Lets you post the full-sized photo on Instagram, repost photos from other users, and much more.
Remote Fingerprint Unlock – Unlock not just your phone, but also your computer with this app.
Did you find these apps useful? Leave your reviews and your views in the comment section below! Also, let us know if we've missed any of your favorite and useful app! Stay connected for updates in the list.