Nestled in the west region of Singapore, Jurong town is geographically divided in the east and west sector. Jurong East is a quaint neighborhood of Singapore, known for some exciting tourist attractions. There are adventure zones, reserves, recreation areas, and swanky shopping malls which make a trip to Singapore worth it in every sense. For your convenience, we've compiled a list of the best places to visit in Jurong East. Go through the list and make sure you shortlist your favorite ones.
Top 12 places to visit in Jurong East
Jurong East is a small yet buzzing neighborhood of Singapore, best known for its botanical gardens and museums. Here are top 12 places to visit in Singapore's Jurong East:
1. Westgate Shopping Mall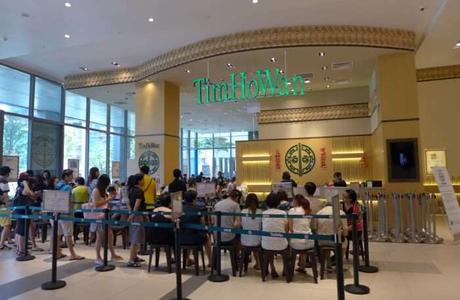 Image Source
Don't leave Jurong without exploring the Westgate Shopping Mall. This is a seven-level lifestyle shopping arcade, with numerous lavish brand outlets. Fashion, lifestyle, accessories, household, and electronics- you can find everything under one roof. Other than this, there are incredible restaurants, and thrilling activity zones like skating rinks for kids.
Must Read: 9 Ethereal Festivals In Singapore That Will Force You To Ditch Yours
2. Japanese Garden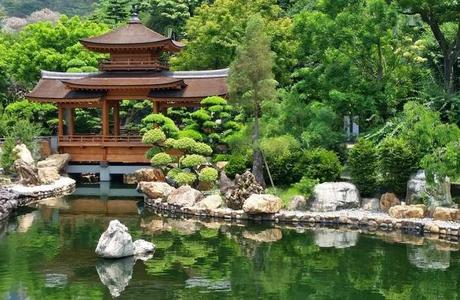 Image Source
Built in 1974 by a JTC Corporation, this is an opulent garden located on the island of Jurong Lake and is considered as one of the best places to visit in Jurong East. Spread over 13.5 hectares, this is a picturesque, manicured garden with stone lanterns, rock arches, and bridges. Also known as Seven, this garden has gazebos where people can sit back, relax and enjoy the surreal beauty of their surroundings. Adjacent to it is the Chinese Garden, which is joined with the Japanese Garden by a beautiful bridge called the Bridge of Double Beauty.
Suggested Read: Things To Do In Jurong East: 11 Ways To Make Your Trip Memorable
3. Science Centre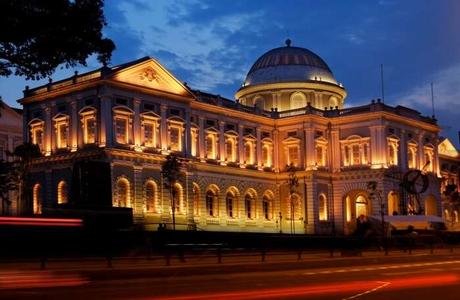 Image Source
Apart from the Japanese Garden, the Science Centre is one of the most popular places to visit in Jurong East. This institution promotes scientific and technological know-how and awareness. A branch of National Museum of Singapore, this place was inaugurated in 1977. It features an array of scientific instruments, innovation replicas, models and journals. The extra-terrestrial observatory consists of a telescope, by the means of which people can see the position and movements of planetary bodies.
Suggested Read: 13 Romantic Places To Visit In Singapore For Your Honeymoon
4. Singapore Botanic Garden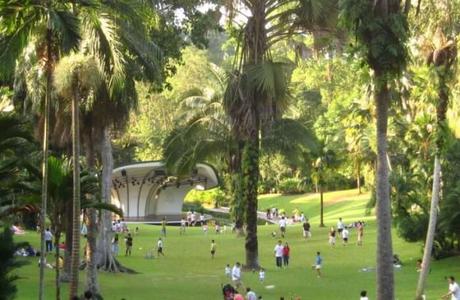 Image Source
Another attraction worth exploring in Jurong East is Singapore Botanic Garden. Located on the Cluny Road, this is one of the oldest gardens in Singapore, and the only tropical garden to be listed in the World Heritage Site by UNESCO. It houses endangered as well as common species of trees, shrubs, herbs, and grasslands. This place attracts nature lovers and botanists throughout the year.
5. IMM Outlet Mall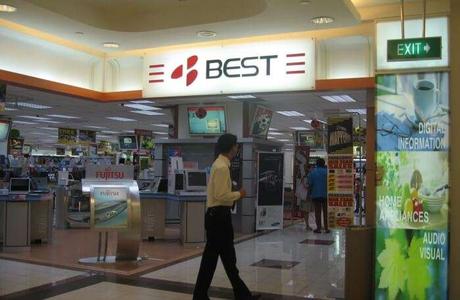 Image Source
Jurong East is known for its posh shopping malls. International Merchandising Mart (IMM) outlet mall houses over 90 branded stores, with each of them offering great deals, discounts, and wholesale prices around the year. If you're looking for value for money, head to this 5-story mall. Make sure to stop by here.
Suggested Read: These Exhilarating Experiences On Sugi Island Will Make You Take A Detour From Singapore
6. National Orchid Garden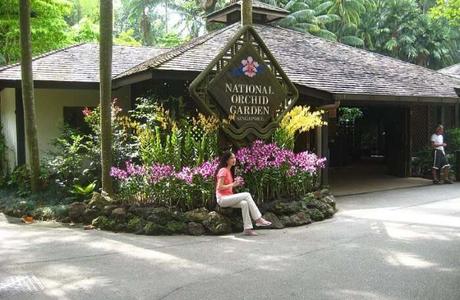 Image Source
National Orchid Garden is located within Singapore Botanic Garden. It houses a wide variety of exclusive orchids. This place was inaugurated in 1995 and presently displays about 60,000 orchids from 1000 orchid species. The most interesting part about the National Orchid Garden is the display and layout pattern of orchids. All the species are arranged as per the four seasons of the year. The yellow and cream orchids represent spring, red and pink signify summer. Purples are for autumn while snow white orchids epitomize the beautiful winter season.
7. Lee Kong Chian Natural History Museum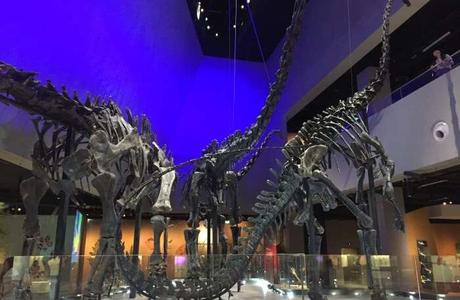 Image Source
Another name in the list of best places to see in Jurong East, Singapore is Lee Kong Chian Natural History Museum. This museum displays 2000 items and artifacts related to the history of living organisms like plant species, orchids, animal fossils, and human fossils. Lee Kong Chian Natural History Museum is frequented by millions of visitors annually.
8. Bukit Timah Nature Reserve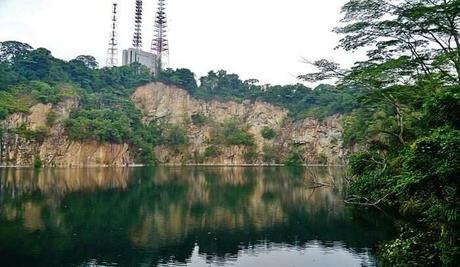 Image Source
For nature lovers and adventure freaks, this is pure heaven. Spread over an area of 1.64 sq. km, Bukit Timah Nature Reserve is perched on the Bukit Timah hill. It comprises of thick rainforests, tropical vegetation, and the country's native flora. Ideal for camping, trekking, and hiking, this place is surely a must see in the Jurong East region of Singapore.
Suggested Read: 10 Best Adventurous Activities in Singapore To Make You Scream In Thrill
9. Chinese Garden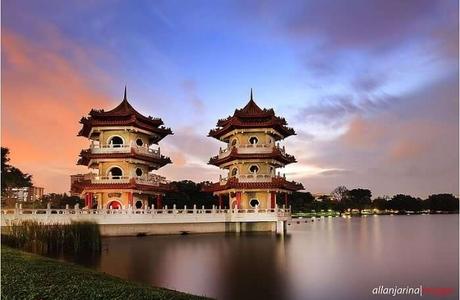 Image Source
Right next to the Japanese Garden is the Chinese Garden. They are both separated from each other by an iconic bridge called 'Bridge of Double Beauty'. Chinese Garden is another landscape park worth visiting in Jurong East. It features stunning rock carvings, pagodas, mini ponds, bridges, and gazebos. Built in 1975 by the JTC Corporation and designed by the famous architect Prof. Yuen-Chen Yu, the Chinese Garden consists of a seven-story pagoda, exclusive bonsai collections, and Suzhou-style courtyard.
10. The Live Turtle & Tortoise Museum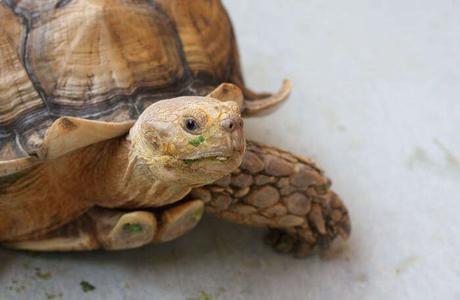 Image Source
One important aspect of the Chinese Garden is the Live Turtle & Tortoise Museum. A museum of its kind, this place has numerous breeds of turtles and tortoises collected from various parts of the world. From snake-headed turtles and Matamata to Golden Terrapin and the six-legged tortoise, the place has an array of collections. Many people consider turtles as lucky charms and visit this wonderland to seek their fortune and blessings. The Sulcata Tortoise is believed to impart luck, while Thailand's Golden Temple Turtle iconizes wealth and fortune.
Suggested Read: Blast From The Past: 10 Spectacular Historical Places In Singapore
11. Snow City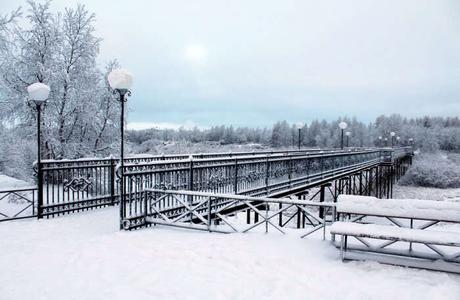 Image Source
The list of places to see in Jurong East will remain incomplete if we fail to mention Snow City. Located within the Science Centre, this is Singapore's first indoor snow area and one of the most popular places to visit in Jurong East with family and kids. Be it skiing, sledding or playing with a polar bear, Snow City is a complete fun-filled activity center, for people of all ages.
12. Jurong Bird Park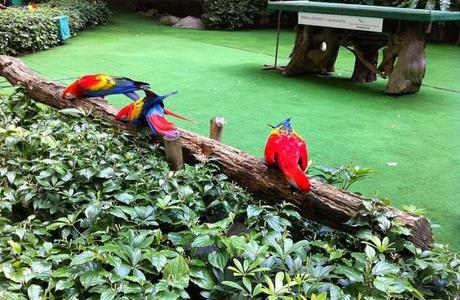 Image Source
Sprawling over 0.2 sq km, Jurong is Asia's largest bird park and one of the most attractive tourist places to visit in the Jurong East region of Singapore. It is situated on the Jurong Hills and is the habitat for more than 3500 birds. If you're keen to see the birds in their natural habitat (like the penguins in the coast), experience amazing talent shows by birds and make your Singapore holiday worth it, make a beeline for this park.
Further Read: New Year Celebration In Singapore 2021: Head Down To Lion City To Welcome The Next Year With A Bang
Now that you have a readymade list of the places to go in Jurong East, book your trip to Singapore and make a beeline for these tourist attractions now. We promise that you won't be disappointed. Whether you plan to visit with family or friends, Jurong East has something for everyone.
People Also Read:
Places To Visit In Geylang Places To Visit In Bukit Panjang Places To Visit In Singapore

Comments
comments