#183, a re-watch and #184
Choosing Kubrick's version of Lolita to celebrate the new year cinematically proved to be a perfectly wonderful choice. Provoking as well, to watch the story of an adult falling in love with a 14-year old in the year I'm going to turn into an adult (expectedly). My journey in 1001+ movies continued with a reunion and revision of my thoughts on one of the most-loved musicals ever (Grease), and yesterday's historic trip to slave revolts in ancient Rome (Spartacus) had me forced to finally write about these three movies (as one of my new year's resolutions was to write about each of the book's movies I'd watch).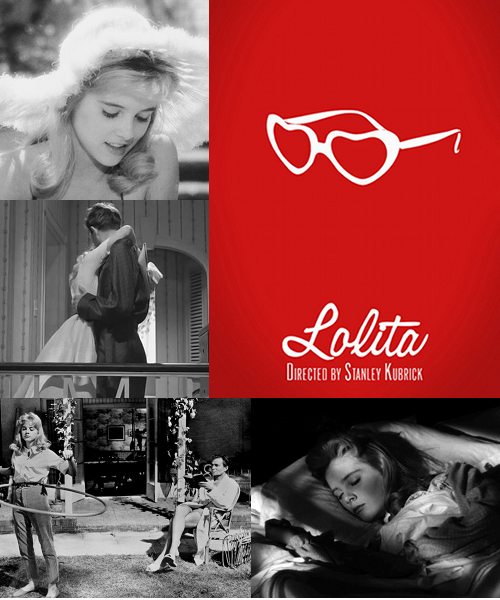 Lolita

(1962)


"[KUBRICK] MANAGES TO DELIVER A PICTURE EXACTLY AS EROTIC, ABSURD, OBSESSIVE, ERUDITE, AND LOW-COMIC AS THE BOOK."   

         
Startled as I initially was by the raising of Lolita's age from 12 to 14, Kubrick's adaption of one of my favorite novels quickly developed the same magical ambiguity as the book does. The viewer is torn between his own attraction too or at least fascination of Dolores aka Lolita, played in a wonderfully flirtatious way by Sue Lyon. The first time Humbert Humbert (James Mason) sees his landlady's daughter, he simply stands there, unable to move or at least say anything. But how can we be mad at him, falling in love with that beautiful creature in her bikini, kitten-sunglasses (the heart-shaped ones actually never appear in the movie) and that halo-like sunhat? As much as his behavior ought to be seen as despicable and disgusting, a sense of pity grows within us as we see him do anything to make Lolita "his" and at the same time growing more and more paranoid as he seems to succeed.Lolita is Kubrick's first movie (chronologically) that made me feel the same hopeless fascination I had felt in some of his later movies, making me want to watch all of this brilliant late director's work.
PS: I can't wait to see the 1997 version with Jeremy Irons.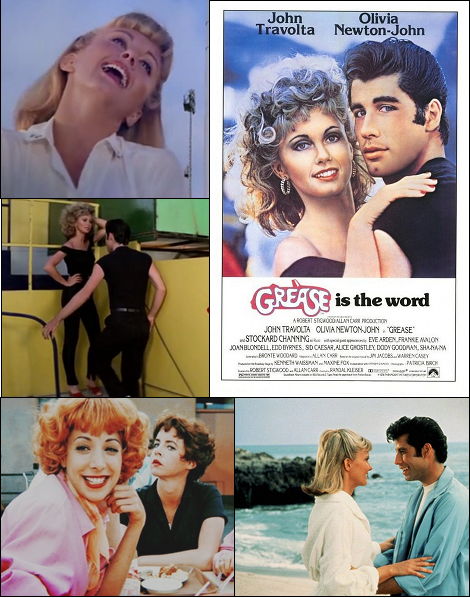 Grease

(1978)
"THE POINT HERE ISN'T THE STORY-IT'S ALL THE OTHER INGREDIENTS THAT DIRECTOR RANDAL KLEISER THROWS INTO THE MIX THAT MAKE THIS ONE OF THE BEST FILM MUSICALS EVER MADE."
How ironic that a movie like Grease would make my about 10-year old, big-grand-Bollywood-musical-addicted alter ego cringe - perhaps there wasn't enough Yash-Raj-Films flare about it. Almost a decade after that incident, Grease is all ready to become one of my favorite movies (once I've seen it often enough). As 1001-contributor Joanna Berry says, it really isn't about a story, and if you try to reduce it to that simple, uninspired thing called plot, you're already a hopeless case. Truth is, there are so many other inspiring things about the film, that you really don't need to care for the few "errors". Once you get hooked by the ironic and over-the-top attitude of the film, fall for an extremely young and utterly handsome and skinny John Travolta or naive Sandy (Olivia Newton-John), you have already forgotten about unimportant things like plot. The many cute details (this already implying that Grease is a true girls' movie - although I wouldn't have anything against guys liking it) make the movie a one-of-a-kind kitsch-adventure that inspired loads of movies later on. In fact - and also ironically in my personal context - many scenes, songs and other details reminded me of 2004 Hindi blockbuster Main Hoon Na, one of my favorite movies about a decade ago.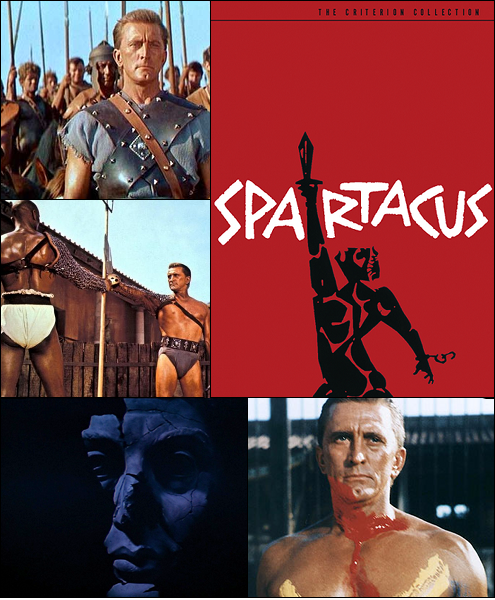 Spartacus (1960)
"KUBRICK STAGES THE SLAVE REVOLT AND BATTLE SEQUENCES BRILLIANTLY, BUT THE BIGGEST SURPRISE FROM THE DIRECTOR (...) IS THE WAY HE FILMS THE FINAL, HEAR-WRENCHING MOMENTS..."
Perhaps it's true what they say - that Kubrick's best films were his UK-based, British-American co-productions. His last entirely American production (previous director Anthony Mann was fired by Kirk Douglas shortly after filming started) marks a short letdown in his otherwise gradually improving filmography until the sixties.Don't get me wrong; Spartacus is a well-crafted, engaging and complex historic and biographical epic, filled with some great performances, highly quotable dialog and beautiful cinematography. Nevertheless, after having seen the surprisingly awesome Lawrence of Arabia and knowing what Kubrick was capable of (especially with his other historic epic, Barry Lyndon), I was left more-or-less disappointed by Spartacus. The tale of the Roman slave (played by Kirk Douglas) who escapes and leads a slave revolt against Rome, plus a short love story with previous slave Varinia (Jean Simmons), is stretched over more than three hours and I'm sensing I'm not used to that length anymore. However, I have seen long films lately that weren't as tiring as this one. Perhaps I was also too disappointed by the only female character in the movie, Varinia, who is really just a weak woman in love with Spartacus. Sure, she escapes with him and helps him (although I was quite offended by the line: "Forbid me ever to leave you"), but she doesn't really try to hide from the Romans... also, I find Jean Simmon's acting extremely wooden and unnatural. But perhaps she was hired before Kubrick ever entered the picture. Also, Spartacus was really Douglas' baby from what I've read, so perhaps Kubrick didn't have too much influence. Summing it up: I slightly liked Spartacus, but after Kubrick's previous Paths of Glory it was a disappointment and I'm just looking forward to Dr. Strangelove now. However, I'm sure this one is a must-watch for fans of the genre and there's also a very muscular Kirk Douglas in it, wearing a kind of mini-dress most of the time, which was actually what kept my attention when I was almost drifting away.