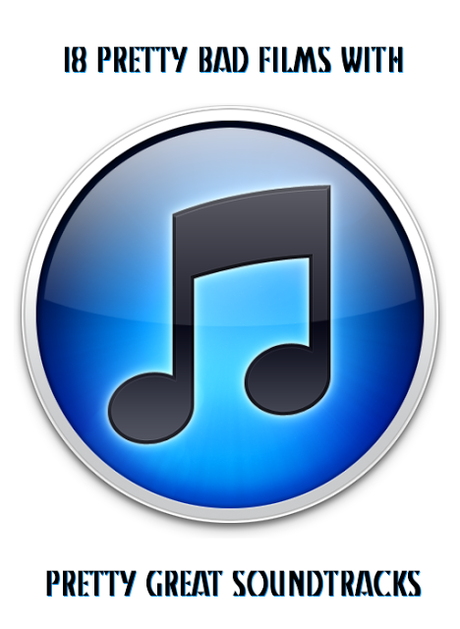 Is it easier to compose great music than it is to produce great movies? What a stupid question, I guess I'd say - had I not had so many experiences pointing in the opposite direction. Especially Indian movies often have a hard time convincing me of their cinematic quality - that is, since I've grown from being utterly fascinated by epic melodramas such as Kabhi Khushi Kabhie Gham.However, it's a widely know fact that Indian movies like to focus on the musical aspect of cinema a lot more than movies from any other country. While the dancing varies from era to era and isn't that trendy today, the music has and will probably always be an important part of the Indian cinema. And this may be the explanation for why I've seen a bunch of Indian movies that were not much fun looking at but a lot of fun listening to.There are some non-Indian movies too though, that shine with their soundtracks only, but as the amount of these is very little, you will find mostly Indian movies in this list of...
18 pretty great films with pretty great soundtracks, in no particular order.Don't forget that it's a matter of taste - and mine can be a bit trashy when it comes to Indian movie songs. I'm also not saying that all songs from these soundtracks are that great. But do share your opinion with me!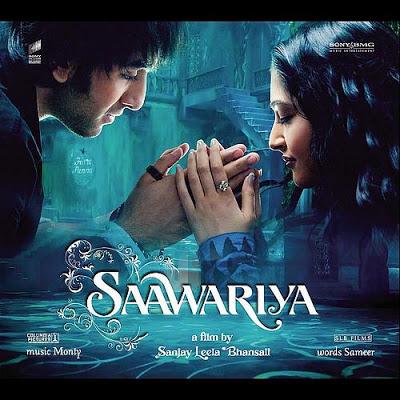 Saawariya aka When-Bhansali-Went-Mad
Best song: Yoon Shabnami 
(I found no better link)
Worst thing: Sonam Kapoor laughing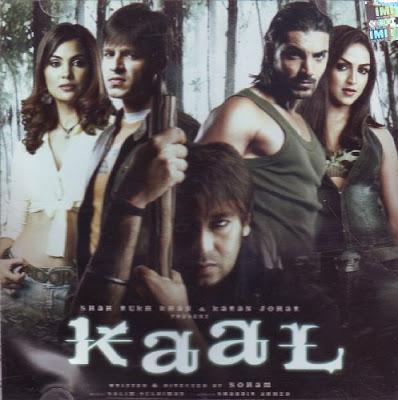 Kaal aka OMG-We're-All-So-Scared
Best song: Kaal DhamaalWorst thing: Lara Dutta screaming (the guys were just better off in this one)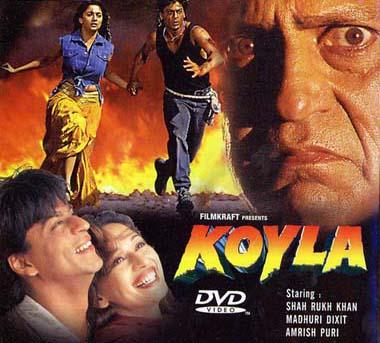 Koyla aka Bloody Fool
Best song: Dekha Tujhe Ko
Worst thing: Shahrukh Khan's mullet haircut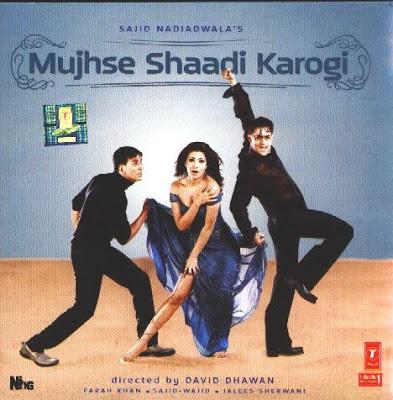 Mujhse Shaadi Karogi aka 2-stupid-guys-meet-stupid-girl
Best song: Kar Doon Kamal
Worst thing: The jokes about handicaps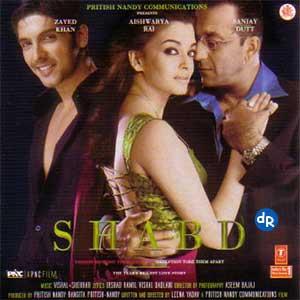 Shabd aka Thanks for that, Zayed
Best song: Khoya Khoya
Worst moment: Zayed Khan's love declaration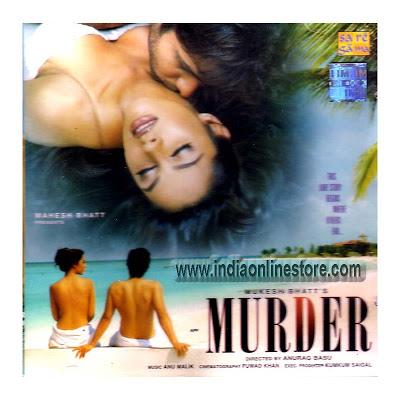 Murder aka Serial-kisser-or-killer?
Best song: Kaho Na Kaho
Worst moment: The first kiss (etc.)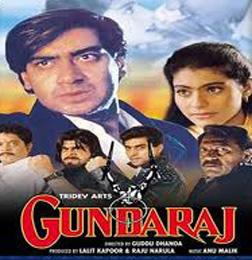 Gundaraj aka The Forgotten Movie
Best song: Na Jaane Ek Nigah Mein
Worst thing: I swear I don't remember anything except the songs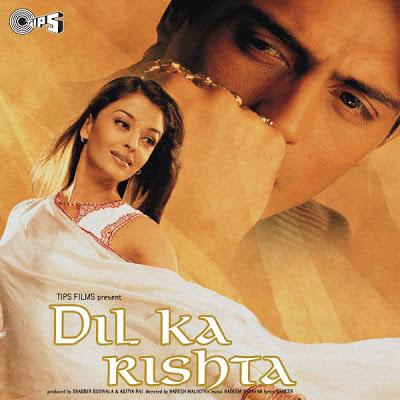 Dil Ka Rishta aka You-Better-Drink-and-Drive
Best song: Dayya Dayya Re
Worst thing: He actually get's his flame through drinking and driving.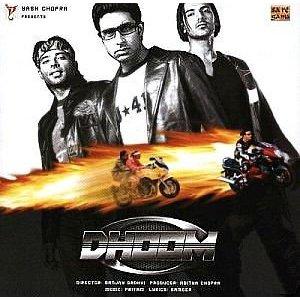 Dhoom aka DHOOOM!!!
Best song: Shikdum
Worst thing: I actually do like this movie - although it's pretty bad.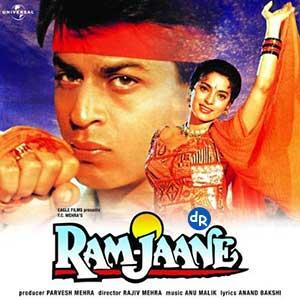 Ram Jaane aka Guilty Pleasure
Best song: Pump Up the Bhangra
Worst thing: The shooting scene... although it's so ridiculous it's fun.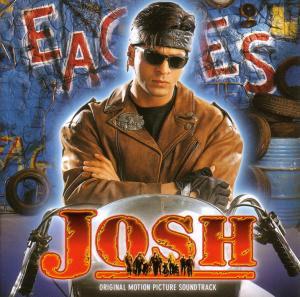 Josh aka West-Side-Story-Gone-Bad
Best song: Haye Mera Dil
Worst thing: So unnecessarily brutal!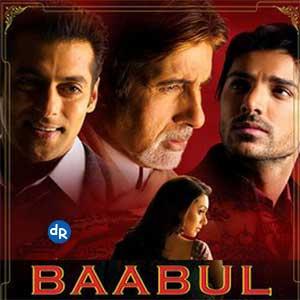 Baabul aka OMG-she's-a-widow-she-can't-fall-in-love
Best song: Bebasi Dard Ka Aalam
Worst moment: The ending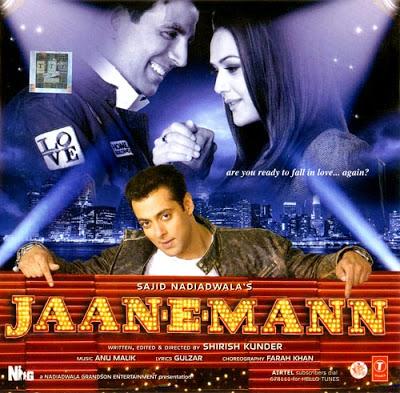 Jaan-E-Mann aka Not-these-2-again
Best song: Ajnabi Shehar
Worst thing: The stalking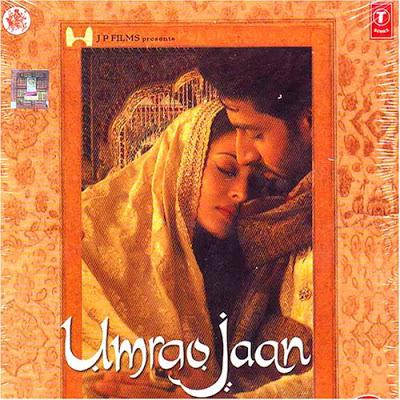 Umrao Jaan aka Bawling Courtesan
Best song: Salaam
Worst thing: All the bawling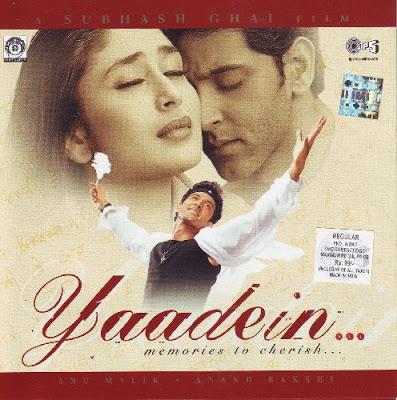 Yaadein aka Mood Swings
Best song: Ae Dil Dil Ki Duniya Mein
Worst thing: No idea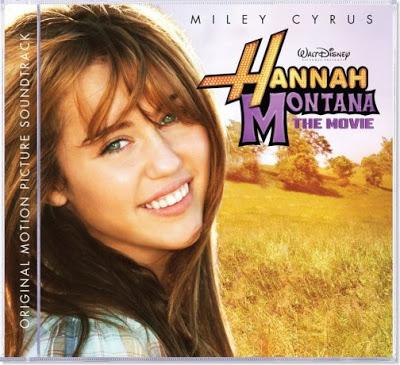 Hannah Montana aka Let's-make-some-more-money-out-of-this
Best song: The Climb
Worst thing: Predictability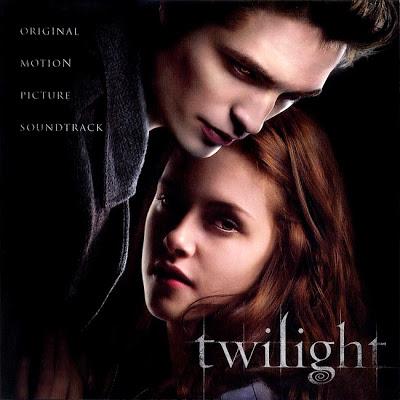 Twilight aka not-as-bad-as-everyone-says-but-still-not-great
Best song: Let Me Sign
Worst thing: the sparkling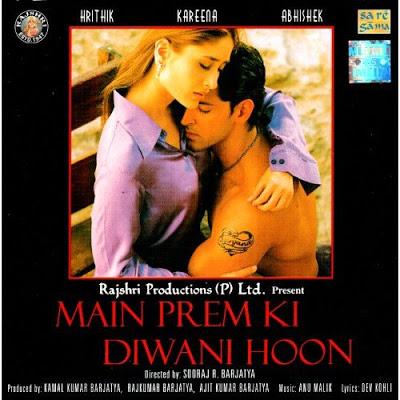 Main Prem Ki Diwani Hoon aka Another-try-another-failure
Best song: Bani Bani
Worst thing: The twist