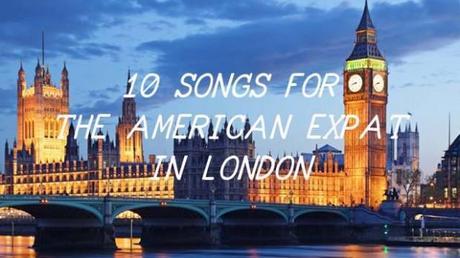 Two cities both alike in dignity — London and New York — where music is everywhere. Two musical powerhouses separated by "the pond" where the scenes are both exciting and innovative yet have their differences. Having just moved from the Big Apple to London Town, here are ten tracks to help mind the gap between the two cities.
Spotify
1. A.G. Cook — "Beautiful"
Labelmate on PC Music to SOPHIE, A.G. Cook's erratic solo project is bubblegum pop for the Internet age. Cook's track features high-pitched female vocals, bouncy synths and sonic splashes, which are all a part of what makes PC Music one of the most fun new labels in London right now.
2. God Help the Girl — "God Help the Girl"
If you've watched the news the past few weeks, you've probably noticed some stories on the Scottish Independence Referendum. Well, Scotland voted no to independence, but that doesn't take away from the catchy soundtrack to Scottish-based Belle & Sebastian frontman Stuart Murdoch's new film, God Help the Girl.
3. Years & Years — "Real"
Lead singer of Years & Years, Olly Alexander, also happens to star in God Help the Girl, and his band is creating some of the catchiest dance floor tunes being produced. If you don't believe me, maybe you'll agree with Ben Whishaw and his dance moves.
4. FKA Twigs — "Video Girl"
FKA Twigs makes haunting music, but is no less beautiful for it. Her debut album, LP1, has been shortlisted for the coveted Mercury Prize, one of the biggest awards for up-and-coming artists each year in the UK.
5. Kate Bush — "Cloudbusting"
Kate Bush is currently midway through a 22 show run at the Eventim Apollo in London. One of the most stellar female rock and rollers ever, Ms. Bush is still drawing huge sold-out crowds — not to mention, she is an alumna from my current school.
6. Bishi — "Nightbus"
Unlike New York, the London Underground doesn't run 24/7, which leaves many late night revelers jumping on the infamous night buses to get home. Bishi's eclectic style and music goes well with her chosen topic.
7. Katy B feat. Jessie Ware — "Aaliyah"
Chances are if you need to catch a night bus, you probably heard one of Katy B's bursting pop jams during your night out. Here, she works with chanteuse Londoner Jessie Ware and makes waiting for the bus worth it.
8. Los Campesinos! — "Avocado, Baby"
I felt the need to include something on this list from Wales to even out the UK theme. However, the band would have you know that no band member is actually from there, they just formed at university there. Los Campesinos! brings back the twee pop goodness of decades earlier to make it their own.
9. Jawbreaker Reunion — "My Own"
Finally coming to NY, girl (+1 male) band Jawbreaker Reunion are my pick for the poster gals of the NY DIY scene. Catchy and honest, they are rocking out jams like the boys wish they could. Bonus: the length of their album is perfectly timed for my walk from my flat to campus.
10. SBTRKT feat. Ezra Koenig – "New Dorp. New York"
The lead track from London producer SBTRKT's new album is an ode to The Big Apple. Featuring Ezra Koenig of Vampire Weekend talk-singing over SBTRKT's innovative productions, it's the perfect current bridge-building track.